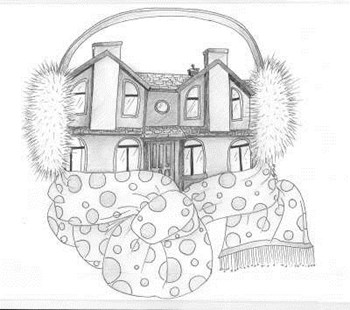 Some people say winters in the northeast are not as harsh as they used to be, due to global warming. But experience tells us that winters in New Jersey can still be dangerous, with freezing temperatures and precipitation. Such cold weather can give a homeowner association's property a beating. Landscaping can be devastated by harsh winter conditions, as can kids' playground structures and other amenities that are in the care of an association's board.
If the right precautions are taken to protect a homeowner association's property, barring any weather catastrophe, that property will make it through the winter in good shape. Ensuring that the necessary winterizing steps are taken with a community's assets will increase the lifespan of the HOA's grounds and amenities. When the proper care is taken to winterize pools, grounds, playgrounds and tennis courts, it will save board members the hassle and spare all members of the community the cost of repairing or replacing equipment damaged by winter conditions.
Checking Water Levels
Those unfamiliar with swimming pool maintenance might not know whether a pool is completely drained for winter, or just covered. In New Jersey, the answer is that both steps are often taken to protect a pool in the cold months. New Jersey pools tend to be drained a bit and also covered for the winter, says Steve Jannarone, co-owner of Candlewood Management Services, Inc. in Howell.
"Around here, you usually get around eighteen inches of precipitation during the winter. Most pools have their water level lowered eighteen inches, and then they are covered for winter. Doing that protects the pool's tile and coping," Jannarone says.
It's important to remember that pools that are covered for the winter generally have chemicals added to the water to limit the growth of algae, Jannarone adds.