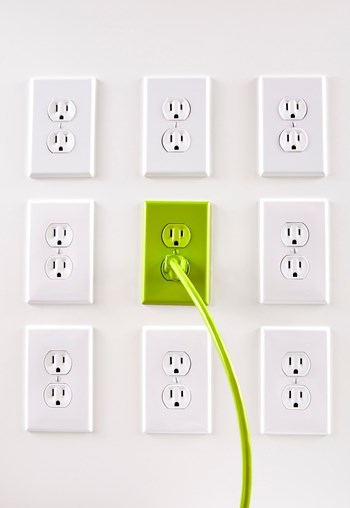 In our highly disposable society, how people and communities deal with their trash is of vital importance to both individuals and their communities as a whole. The tri-state area produces a staggering amount of garbage every day, and recycling is one method of lessening the environmental impact of that garbage, as well as lowering costs and improving public health and sanitation. Many co-op and condo boards outline their recycling plans within the governing documents, though to get residents to actively recycle, more proactive steps often need to be taken.
Processing a Nation's Trash
New Jersey has had voluntary recycling programs since 1971. "But," says Marie Kruzan, executive director of the Association of New Jersey Recyclers, a private, nonprofit organization in Bridgewater, "The way the state law is written it's a mandatory sort-and-separation law, with three mandated materials." Those three primary materials vary between counties and individual communities, and are determined by each area's specific need and the nature of their garbage output.
According to Guy Watson, bureau chief of recycling and planning for the New Jersey Department of Environmental Protection (DEP) in Trenton, "Individual counties choose which materials will get recycled. Most have chosen the same basic materials, which are newspapers and a certain amount of junk mail, as well as bottles and cans and some plastics in the residential sector." Watson adds that in the commercial sector, a big recyclable is office paper.
Whether commercial or residential, one type of waste mandated for recycling statewide since 1987 is leaves and yard waste. It's against the law to bring leaves or yard waste to a landfill, and each county's recycling plan has to let residents of each town know where their municipality collects organic materials for composting.
Watson says that New Jersey's recycling protocols "date back to former governor Burns' administration in the late 1970s. He convened a task force—the New Jersey Recycling Forum—and they were charged with issuing a report on the recycling policy." Their report, which was called Recycling in the 1980s, came out in late 1979, and recommended that the state adopt a 25 percent voluntary recycling goal as state policy.