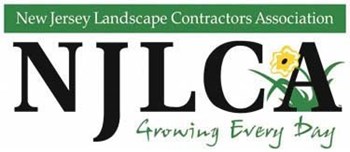 In forty-six years, the New Jersey Landscape Contractors Association (NJLCA) has grown from five members to over 19,000 and has given a voice to the Garden State's professional landscape contractors, who strive to make New Jersey a more beautiful place.
The NJLCA is dedicated to advancing the integrity, proficiency and continued growth of the landscape industry and offers its members a variety of services from planning and design to installation and maintenance, which are oriented to the needs of each client. The organization also has a discount program that offers members on discounts on custom clothing, nursery stock, equipment, machinery and financial services.
NJLCA members attend monthly membership meetings with networking and educational opportunities geared toward today's market, alerts of legislative changes and affiliations with other organizations. NJLCA also publishes The New Jersey Landscape Contractor magazine three times a year that offers news briefs, informative articles and interviews with landscape professionals.
Member Benefits
"There are so many benefits to being NJLCA member," says Jody Shilan, MLA, NJLCAs' executive director, and a Wyckoff-based landscape design consultant. "We are very pro-education here. One of the most important things we do here is we provide incredible amounts of classes for our members. Even our monthly membership meetings have an education component. At our most recent meeting, we had two state troopers and an attorney come and do presentations. The troopers discussed ways that our members could operate their equipment safely on the highways and the attorney reviewed contract documentation to ensure that you're compliant to the rules and regulations of law to New Jersey."
The New Jersey Landscape Contractors Association recently launched NJLCA University, a series of one- and two-day educational workshops and seminars. The university was conceived to provide more in-depth information for the company owner or employee, who wants to improve his/her business skills—an area where contractors can fall short.