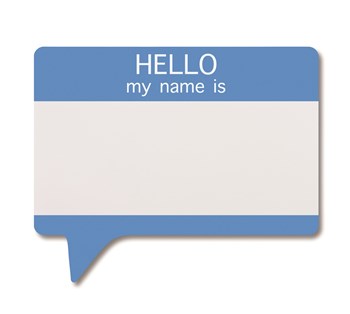 Founded in 1969 as part of the New Jersey Real Estate Board, the New Jersey Association of Realtors (NJAR) is a statewide organization dedicated to provide support, education, and advocacy for the more than 45,000 realtors and realtors' associates doing business in the Garden State.
NJAR, according to the group's mission statement, is pledged to "observe and uphold the Realtor Code of Ethics," which outlines the privileges and obligations of realtors and realtor associates and establishes the highest and best standards of personal and professional conduct in the practice of real estate.
In a nutshell, NJAR works to support, educate, and advocate for both realtors and homebuyers in New Jersey by lobbying for fair tax legislation, environmentally-friendly urban growth and development, and the rights of individual homeowners throughout New Jersey.
To reach all 45,000 association members, NJAR sends out weekly email newsletters, as well as the New Jersey Realtor, a full color magazine members receive 10 times a year that includes information, education and news. NJAR also offers its members the Housing Opportunity Resource Guide, which offers information about state and federal real estate guidelines, as well as contact information for mortgaging and financing.
NJAR's current leadership is comprised of president Charles Oppler, president-elect Mary Davis, first vice president Bonnie Lakewood, and treasurer Christina Clemons, all of whom are New Jersey natives.
The New Jersey Cooperator spoke with Oppler recently about some of his organization's current projects and recent successes.
What have been some of NJAR's most recent projects and achievements?
"My goals as president have centered around the membership. We've made a lot of changes this year, including making all of our forms available online through our Web site, www.njar.com. We also created a Legislative Action Center to have our members communicate with their respective legislators. In addition, we can track our communication with these legislators on various key issues. We expanded our public relations campaign, and we earmarked almost $100,000 towards housing opportunity programs.
"We also lobbied on behalf of homeowners on many private property issues. In particular, the new 'Highlands' bill had many anti-private property restrictions, and NJAR worked with many members of the Senate and Assembly to address these issues. NJAR certainly is in favor of clean drinking water, but any reduction in housing growth will eventually result in higher prices, less inventory, and less opportunity for first time homebuyers.
"We also created an 'Educade' for our members to attain certain accreditations for the professional designations. We had 400 new members in 2004, and we expect over 1,000 new members in 2005."
What have been NJAR's most recent successes?
" I'm very proud of many of our successes. Our organization has lobbied for many pieces of legislation for the benefit of New Jersey homeowners. Right now, we're fighting for a reduction in the Realtor Transfer Fee (RTF). In his 2005 budget, Governor [James E.] McGreevey is looking at another drastic increase [to the fee]. If he is successful, the RTF will have increased approximately 76 percent in two years. This is unconscionable. In addition, he now wants to tax buyers one percent of the purchase price of any home costing $1,000,000 or more. NJAR feels this is also totally unreasonable—how many times can we tax the same person? The only solid sector of the economy the past several years has been real estate, but unfortunately, Governor McGreevey wants to bring it to a screeching halt.
"Also, NJAR produced a housing booklet to help buyers find sources of funding throughout New Jersey, and which government agencies and other institutions make dollars available.
"In addition to that, there's Triple Play, our annual Tri-State convention with New York and Pennsylvania. This year almost 10,000 members and 325 exhibitors attended the convention in Atlantic City. Our event is the second largest in the country behind the National Association of Realtors (NAR) convention."
How is NJAR involved in the general community?
" NJAR has participated in numerous local activities throughout New Jersey and our 24 local boards. Members have done food drives, raffles, Habitat for Humanity projects, blood drives, and clothing drives. NJAR is proud of our members and their involvement in so many programs. Along with all that, the NJAR Education Foundation will award 22 scholarships in 2004 totaling almost $30,000 for students throughout the state.
"On a company level, my firm supports the walk-a-thon for the Juvenile Diabetes Foundation, which raises almost $500,000 a year. Over 20 of our agents participate as volunteers or walkers. We support the Hope and Heroes Foundation for New York Presbyterian Hospital, where our involvement helped finance the 7th floor Children's Oncology Unit at the Herbert Irving Pavilion."
Is NJAR addressing any controversies currently?
"There are truly no controversies right now at NJAR. Our programs are on course, and we hope to improve NJAR through the efforts of our local boards and our strategic issues committee. We do hope to introduce legislation to promote responsible growth in the state of New Jersey. Obviously, the governor's "Big Map" was a flop, and we need to improve the misnomer of "smart growth."
Where does NJAR mainly focus its energy?
"Our energies are focused on our members. We hope to create the premier state organization in the realtor community. I believe we can improve many of our service areas. We are good, but I want to be great. When the 1 million NAR members think of their association, I want the 45,000 members of NJAR to stand above them all.
"Our collective efforts are also truly on the legislative front. We need to get our members to understand their collective voice is the most effective communication we can send to Trenton. Our lobbying efforts will be most successful when our staff has the true support of our members."
Rebecca Fons is a freelance writer living in New York City.