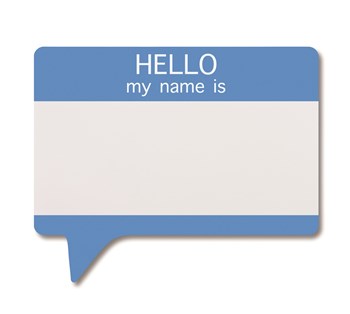 It's a long-held truism that, when considering any major purchase, it's up to the consumer to be informed—to do his or her homework before signing on the dotted line. The phrase caveat emptor loosely translates to "Buyer Beware," and while it's applicable to everything from washing machines to used cars, it's especially true when it comes to buying a home.
Seen vs. Unseen
While a home's more obvious features—things like location, curb appeal, number of bedrooms, backyard, and one- or two-car garage—are usually what first captivate a buyer's eye, every home has a host of less visible features that can make it a buyer's dream…or turn it into a nightmare.
While a prospective buyer is enthusing over the spacious living areas or the community association's amenities, problems like mold, leaks, poor insulation, and inadequate drainage can lurk just beneath the surface, invisible to the untrained eye and poised to make real trouble for the home's new occupants. To identify these and other red flags early on, the best person for the job is someone trained and certified to look for less-than-obvious problems. That's where a professional home inspector comes in.
ASHI in a Nutshell
The American Society of Home Inspectors (ASHI) was founded in 1976, and is the country's first and foremost non?profit professional society for home inspectors. And though the group is currently based in Des Plaines, Illinois, according to executive director Rob Paterkiewicz, ASHI actually has its roots here in the tri-state area.
"Back in 1975, there was a group of individuals operating as independent home inspectors in the New York/New Jersey/Connecticut area," says Paterkiewicz. "A lot of them came from the construction trade; some were engineers, some were remodelers, contractors, and so forth. Eventually, those individual inspectors decided that it would be a good idea to come together, exchange information, and maybe talk to people from the various trades—like roofing, plumbing, construction, and so forth—to learn more about the home."
From there, says Paterkiewicz, the word spread that there was now a national organization for home inspectors, and state chapters began to springing up all across the country. In addition to developing education and training for their members, the organization's founders drafted professional standards for their membership to follow. That was the origin of the group's official Standards of Practice and Code of Ethics, both of which have become the industry's gold standard and to which all ASHI members in good standing must adhere.
Helming the Ship
ASHI's national leadership is composed of a 21-member board of directors elected by the membership, which in turn is made up of six officers and 15 directors. More than 20 internal committees and task forces organize every aspect of the group's activities and administration, including education, outreach, and the annual conference, which is held each January.
The group's leadership also includes a council of representatives, made up of at least one person from each ASHI chapter who serves as a conduit between the membership and the leadership, communicating any concerns and issues that need to be addressed.
But according to Paterkiewicz, it's at the state chapter level where the bulk of ASHI's work gets done.
"Our network of 82 North American chapters is a crucial element in the governance of the organization," he says. "Even if an inspector isn't able to get personally involved on the national level, they can attend a chapter meeting and interact with fellow home inspectors who live and work in the same area. Each chapter is a conduit of information both going out and coming in from the membership."
A Few Good Inspectors
Today, ASHI counts over 6,000 members in North America and publishes a newsletter, The ASHI Reporter, to keep the various chapters in the loop about the organization's efforts on the local, state, and national levels.
ASHI membership doesn't just come for the asking, however. According to Paterkiewicz, ASHI's membership requirements are the strictest in the profession, and good standing is contingent upon the member or candidate passing rigorous exams, proving him- or herself in the field, and making a commitment to continuing education.
"Each member must pass two exams," says Paterkiewicz, "one of which is the National Home Inspector Exam, which is an independently run, four-hour technical examination that covers every element of the home, and the other is the ASHI exam, which covers our Standards of Practice and Code of Ethics. The individual also has to perform a minimum of 250 hours of real, fee-paid home inspections in accordance with our Standards of Practice. They also need to pass our verification program, for which we select a certain number of those 250 hours of inspections, and check that they've followed the standards. And that's all in addition to the 20 hours of continuing education they're required to complete each year. So it's not easy to become a full member of the organization."
To avoid conflicts of interest, according to the group's standards, ASHI members are also not allowed "to actively engage in real estate sales or to have a professional interest in the sale, repair, or maintenance of any property that they inspect."
Professional Challenges
Like any professional organization, ASHI has its share of challenges and ongoing projects. For home inspectors, the main sticking points in today's market crop up around the issue of national industry standards (or lack thereof) and promoting awareness of ASHI's strict requirements among consumers.
"One challenge that we've faced for some time is the issue of state legislation of home inspectors," says Paterkiewicz. "Ten years ago, only one or two states had any kind of regulation of inspectors in effect. Now, 30 states regulate home inspectors —but in our opinion, some of that regulation is worthless. While there are some states with very stringent home inspection requirements, there are others whose requirements we feel legitimize inappropriate and unprofessional practices, and allow individuals to simply pay some money to become 'licensed' home inspectors."
"Our opinion has always been that if there's a need to license an inspector in order to protect the consumer, great—but let's make it meaningful," continues Paterkiewicz. "Let's have testing, let's have continuing education requirements, let's have an oversight of the inspectors to guarantee that they're adhering to a code of ethics and standards of practice. That's been a major focus within ASHI for the last 10 years or so."
Paterkiewicz says that while many, if not most homebuyers are aware of the need for a comprehensive home inspection prior to closing a deal, the majority aren't specifically aware of the significance of an inspector's ASHI membership.
"There seems to be an influx of organizations popping up here and there—some of them on the Internet—that provide a very simple test and then, for a fee, provide people with 'certification' in home inspection," says Paterkiewicz. "That's really unfortunate, because the consumer then is likely unaware that it's a purchased certification. So in walks an inspector who hopefully is halfway decent, but who may not be. So it's a challenge for us to be able to get the word out that not all home inspectors are created equal. As a consumer, you need to be careful whom you select."
Building Vision
Along with educating members, doing more outreach to consumers, an generally raising awareness about what ASHI does, the group has broader goals for the future. "Ultimately," says Paterkiewicz, "ASHI wants to become synonymous with home inspection. That's our vision. We would like to see the day when people don't ask, 'Did you get a home inspection?' but rather, 'Did you get an ASHI inspection?'"
"Further than that," he continues, "we want to be able to continue to protect both the homebuyer and seller. These days, 70 to 80 percent of the homes bought and sold in the country are inspected—which is a pretty phenomenal number, but nowhere in this country is a home inspection required by law. We feel that over our 30-year history, we've been successful in impressing on people the necessity of a home inspection. So now, our focus is on educating consumers to let them know that they need to be careful when selecting a professional to do their home inspection."
The process of buying or selling a home is chaotic enough, says Paterkiewicz. "We want to make sure that people grasp the importance and benefits of a professional inspection. An inspector should be working for you—so take advantage of that, and ask every question you can possibly think of."
For more information on ASHI and home inspections— including a Virtual Home Inspection Tool—visit the group's website at www.ashi.org, or call 1-800-743-ASHI.
Brian Ormsbee is a freelance writer living in New York City.