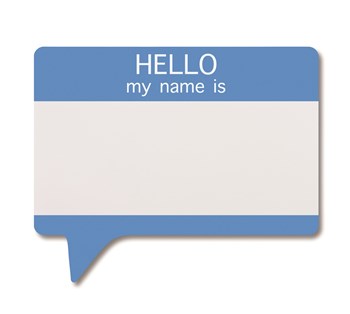 An estimated 50 million Americans live one of the 249,000 homeowners or condominium associations, cooperatives, or planned development communities spread across the United States—and some 1.25 million of those people serve on their association's board of directors.
It's the job of these association boards to lay out their community's covenants, conditions and restrictions for all homeowners in their development. Individual associations need guidance and education in order to achieve their goals, run their organization properly, and protect the rights of their members. To help provide this guidance, the Community Associations Institute (CAI) was founded in 1973 as a non-profit alliance serving all stakeholders in community associations. Today, CAI includes 55 chapters across the nation.
An Overview
The New Jersey chapter of CAI—or CAI-NJ—was formed in 1978 and is the second largest U.S. chapter, with over 1,200 members. "We are a group that represents the condominium, townhome and cooperative industries, and the providers that serve those industries such as accountants, attorneys, and property managers," says Curt Macysyn, executive vice president of CAI-NJ. "We have educational programs, legislation advocacy and networking opportunities."
Also at the helm of CAI-NJ is a three-person paid staff to help Macsysn with the group's day-to-day operations. The group's 15-member board of directors—which includes five executive committee members: the president, president-elect, vice president, secretary and treasurer—meets monthly, and holds an annual retreat to discuss committee goals. There are additional committees as well, including networking, education, conference and expo, and editorial.
Reaching Out
According to Macysyn, "The networking programs give vendors an opportunity to network with the decision makers throughout the state. The education committee has the sole responsibility of creating programs of interest to those involved in community associations. That's difficult sometimes, because we represent not only community associations, but also service providers and a number of interests and subinterests. We need to create programs that appeal to all facets of community association living."
Educational forums for 2004 included a community leadership forum in October and various courses required for property managers wishing to earn the Professional Community Association Manager—or PCAM—designation. It's the highest professional recognition available nationwide to managers who specialize in community association management.
The conference and expo committee organizes and promotes CAI-NJ's annual Conference and Expo. This year's event, which took place on September 18 at the Garden State Exhibit and Convention Center in Somerset, New Jersey, attracted over 700 community association decision-makers and more than 100 exhibitors.
In addition to the expo and continuing education and accreditation courses, CAI-NJ includes an editorial committee that publishes the group's monthly magazine, Community Trends - and the chapter also offers an Alternative Dispute Resolution (ADR) mediation/arbitration program to its members. New Jersey state law provides for ADR as an alternative to traditional litigation in a court of law. According to Macysyn, ADR is a diplomatic approach to problem solving between parties that includes negotiation and mediation with an objective third party. This service is offered to parties who live or work in community associations—boards, managers, vendors, and residents alike.
Capitol Concerns
Perhaps CAI-NJ's busiest committee is its Legislation Action Committee (LAC). Over the past few years, the LAC has worked at the state and national level to amend legislation that directly impacts its membership—everything from lead paint removal requirements to the Uniform Common Interest Ownership Act (UCIOA).
"We oversaw the legislature's attempt to draft new legislation into the New Jersey Condominium Act," says David Ramsey, legal counsel to CAI-NJ and immediate past president of CAI national. "But it would impact all forms of community associations—not just condos. [The legislators] were even confused how to add in certain resolutions. New Jersey already had 25 years of history with condos, and we already have a body of law, and we have to meld that act with the UCIOA."
After making recommendations on changes to the UCIOA, Ramsey says that CAI-NJ's goal is "making sure this bill would give homeowners confidence that their associations are doing [business] out in the open; that they'll know about it and have access to the information."
The New Jersey Cooperator recently had the opportunity to speak with Audrey Wisotsky, an attorney with the law firm of Pepper Hamilton in Princeton who has been chairperson of CAI-NJ's LAC since January 2004.
What is the role of the LAC?
"The role of the Legislative Action Committee is to review legislation that potentially has an effect on the members of CAI. We review legislation, and if it affects the members, we get involved with the legislators to amend it so that it either has no affect on members, or at least a more palatable effect."
Why is this committee so important?
"There is so much legislation that gets proposed that has a potential effect on members; it would be a huge onus for individual members to try and follow. They would have difficulty following legislation, and difficulty getting amendments prepared and having meetings set up. LAC is a terrific resource of knowledge and capability that individual members would not have."
"We meet once a month to review and list all the bills that we're tracking through the legislature. Then we assign members to review each bill so we can determine if it affects us. If it does, [we determine] what position we want to take. Do we want to monitor it? Support it? Do we want it amended? We set up a meeting with the legislators who are sponsoring the bill and help repair the language in such a way that we think would appease our membership or make it workable legislation."
What issues is the LAC currently working on?
"We've had a pretty busy year. There is a firewall bill coming up that will require attention by the committee, and there was also lead paint legislation—the Lead Hazard Control Assistance Act—that was recently passed. It had to do with building owners' obligation to remove lead paint. Amongst other findings, the New Jersey Legislature determined that it was necessary to adopt a comprehensive program to identify lead hazards in residential housing and to identify housing 'safe from exposure to lead hazards.' It also found that children who live in rental housing are 'particularly at risk' to exposure from lead hazards. Therefore, the emphasis of the program will be methods to safeguard children residing in rental housing.
"The Department of Community Affairs (DCA) proposed regulations to the act. The proposed regulations were problematic in that they would impose obligations upon community associations to determine which units are rental units, notify the Bureau of Housing Inspections of such information, and to receive from DCA and deliver to unit owners notices and orders related to lead hazard inspections and violations.
"Members of the LAC met with DCA representatives to express CAI's concern with the proposed regulations.DCA representatives were receptive to our input and have agreed to revise the regulations to make the process less onerous on associations, as intended by the legislature. The intent is that the association—with respect to unit owner obligations - will have no further involvement or liability.
"We are also hoping to pass the UCIOA in the next few months—something we've been working on for several years."
What obstacles does the LAC face?
"The legislators are trying to satisfy different constituents, and in some cases our biggest obstacle making sure legislators understand who CAI is what our concerns are. Then we work with them to try and create reasonable solutions."
What other responsibilities does the LAC have?
"We also file amicus curie briefs—or 'friends of the court' briefs—on certain cases where the LAC and CAI believe that the issues in a particular case affect the broader membership.
"This is a brief in which CAI provides a legal position and analysis. For example, there may be litigation between two parties, and LAC will seek to file a brief to provide the legal analysis of the situations raised in litigation. It's an expert opinion, but it is not necessarily requested. It might be something we're following and we want to make sure that the court is provided with all the necessary legal analysis. If it were a case that has a broader impact—not necessarily on one particular member, but across the constituencies if it affects all associations detrimentally, that would be important to CAI and to LAC."
Lisa Iannucci is a freelance writer and frequent contributor to The New Jersey Cooperator.