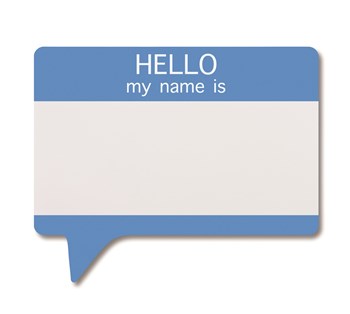 What separates one property management company from another? How would you go about choosing a management company? What are the most important characteristics of a company that will be responsible for the maintenance of your association? According to Gary Wilkin, founder and president of Mahwah-based Wilkin Management Group, it's the desire not to just meet a client's expectations, but to exceed them.
History
Wilkin Management Group began life in the early 1980's as Schlott Realtors. Founded and run by Wilkin himself, the company was bought in 1991 by Coldwell Banker. Wanting to stay more on the brokerage side of the real estate game rather than make a foray into the management side, Coldwell Banker allowed the company to become Wilkin Management shortly thereafter. Wilkin has run the service and portfolio for over 20 years.
These days, Wilkin Management operates out of the main office in Mahwah, and another office in Oak Ridge. The main office is centrally located among the various properties the company manages, because Wilkin believes that boards and residents must be able to reach the management team easily and quickly. Accessibility is a key factor in the timely managing of day-to-day issues, and being in the neighborhood helps his agents respond to requests.
"We currently manage 80 sites in 7 counties," says Wilkin. "Predominantly we have a portfolio of townhouses and condominiums. We do have some mid-rises, but mostly, the bulk of our portfolio is townhouses and condos. Our offices allow us to be very close to those client sites."
One-Stop Shopping
Part of Wilkin Management's core philosophy is that a property management team should not only attend to the administrative needs of its client associations, but also oversee the structural and mechanical elements of buildings, and take an active role in the hiring and supervision of staff. To address these other aspects of the property management job, Wilkin has diversified its operations in order to offer clients more than just the standard management package.
"We have a maintenance service and a painting company," explains Wilkin. "These services are purely client-driven, meaning that our clients came to us and said 'Provide these services for us. We have to write a check anyway, and we might as well write it to you.' Not all of our clients use it, which is fine, but the ones that do appreciate it and understand that they get a value because the work is performed to their standards, as well is to a high degree of responsiveness."
One of the company's divisions, FC Improvements, was founded more than a decade ago to handle some of the structural and mechanical issues that arise in any of the company's client associations. Whether single-building condos or sprawling townhome developments, associations have relied on this subsidiary to keep both their residential structures and common areas in top shape, as well as to do renovations and make substantial improvements.
Another division of Wilkin Management Group is Excel Painting, which according to Wilkin has become one of Northern New Jersey's fastest-growing service companies. As its name implies, Excel Painting provides professional painting services for both interior and exterior projects. Year-round crews serve condo and homeowner associations and corporate/commercial clients. Wilkin says that this particular subsidiary has made its name by specializing in careful site management and continuous cleanup to minimize mess and inconvenience to clients.
"Having these services in-house expedites the process of serving our clients' needs," says Wilkin, "and on many occasions eliminates the need for outside contractors."
The company is also consolidating all the accounting and back-office duties from the Oak Ridge office to Mahwah to allow for easier access to files. One of the most important tasks of any management company is the managing of a property's finances, says Wilkin, and with the consolidation, his company aims to offer more frequent updates and more easily accessible financial reports. The goal of having all services on-site in Mahwah is to increase productivity and enable faster responses to service requests.
And finally, as part of an expanding portfolio and list of services, Wilkin Management Group has also recently acquired another small management company and is in the process of incorporating the new business into its current operations, while retaining all their existing management professionals.
"We just processed a new small company and we are now blending the two services," says Wilkin. "We have expanded our services, and that's a very exciting thing for us to go through. We aren't planning on any changes for the Oak Ridge office—they can continue to do the service that they have been doing. We're just going to blend in the accounting and back office operations so that it's all one company."
Available & Accessible
The relationship between an association or board and their management service team is one of the most crucial links in property management. Managing agents comprise this link, and the efficiency of this position is often the most important aspect of any board/ management company relationship. This on-site representative plays a crucial role, both in the HOA community and in the management company itself.
So what happens if an emergency arises in a building or association community and the association's manager is unavailable? According to Wilkin, his company has a system for handling requests which assures that issues will be dealt with in a timely manner, regardless of whether or not a client's designated manager is on-site. On the Wilkin Management website, for example, there is a Service Request page that enables requests to be documented and forwarded to the main office, and ensures that someone will have it covered.
In addition to round-the-clock access, the company also has in place a state-of-the-art network and data processing system for immediate communication with clients, service providers and related professionals. Wilkin says that one of the signs of an exceptional management company is the promptness with which it handles service requests—and thanks to modern communications technology and the 24/7 access it affords property management professionals, requests for service and association members' complaints can be addressed almost immediately.
"We are always engaging ourselves in new technology," says Wilkin. "We pride ourselves on having the latest technology in order to perform our tasks and communicate more quickly and efficiently."
The Management Team
Whether a client's needs involve just a small building or a large complex, the management team's collective experience can make all the difference in how well that client's needs are met. According to Wilkin, every member of his team responsible for day-to-day association management has an average of 15 years experience. As active members of the Community Associations Institute (CAI), Wilkin Management also provides accredited expertise and ongoing education for its management staff.
Wilkin says his company functions as a team, and that they see themselves as part of a family. According to Wilkin, having a minimal turnover in the company fosters the close relationships between clients and managers—as well as between managers themselves - that leads to a tradition of satisfied employees and clients, and a high rate of satisfaction and client retention.
"We truly are a different company because of the people who work here," says Wilkin. "All management companies do the same thing as far as getting up in the morning and handling the same issues, but what makes a great management company is the people who handle those issues. As individuals, we have participated in relief efforts after 9/11, the 2005 Asian tsunami, and Hurricane Katrina in New Orleans."
Looking Toward the Future
Like any successful company, Wilkin Management has a game plan for the future that includes continuing the service to which their clients are accustomed, as well as anticipating and identifying other areas for growth.
"We plan to continue our solid growth," over the next five years, says Wilkin. "We are always looking at adding other services that our clients will benefit from. We want to be recognized as a leader in the state for condominium maintenance, and in order to do that, you have to be good at what you do and offer as many services as you can—things that the clients are looking for."
As for what makes his company stand out from the pack, Wilkin says, "I think collectively, it's the people in the organization. The people in my company have character, and they understand the meaning of service. We don't just take a site to take a site; we take it because it fits into our portfolio. It's a very close-knit group. I don't think you'll find that in any other management company."
Denton Tarver is a freelance writer living in New York City.