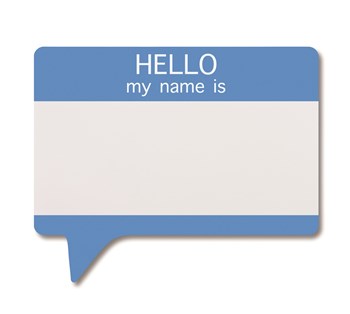 Is your block safe? What about the area surrounding your neighborhood's schools? Crime may be down overall, but regular reports of violent crime in schools have many community members increasingly concerned about neighborhood and school safety. There are programs available that help law enforcement keep the peace by raising awareness and providing guidance to those who wish to get involved. The largest of these programs is the nonprofit National Crime Prevention Council (NCPC).
Offering a wide variety of safety programs, publications, training modules, and technical assistance, the NCPC is the nation's premiere crime prevention agency. Perhaps best known for their mascot of 26 years, the trench-coated, crime-fighting police dog McGruff, the NCPC is also one of the oldest crime fighting programs in the country. The group also spearheaded the highly successful Neighborhood Watch Program, which has been educating homeowners about how to proactively monitor their own neighborhoods for decades. Above all, the mission of NCPC is to enable people to create safer and more caring communities by addressing the causes of crime and violence and reducing the opportunities for crime to occur.
Out of Many, One
Responding to what was perceived as a general sense of futility toward preventing crime in their neighborhoods, the leaders of more than a dozen anti-crime organizations came together 30 years ago forge a more direct alliance between concerned community members and law enforcement professionals. The idea was simple: to work for safer streets, parks, and schoolyards, and to empower citizens to take an active role in preventing crime in their own neighborhoods and blocks. With this goal in mind, the various groups banded together to form the Crime Prevention Coalition of America (CPCA).
To take the CPCA's message nationwide, the group hired an advertising firm (formerly Dancer Fitzgerald Sample, now Saatchi and Saatchi), and teamed up with The Advertising Council. The new organization released its first press release in 1979—and in 1982, the coalition founded the NCPC to manage the campaign, administer the coalition, and promote crime prevention. February 1980 saw the first television appearance of the dog in the trench coat urging citizens to "Take a bite out of crime." McGruff the crime dog became the voice of the crime prevention movement.
"In addition to an icon that is recognized around the world," says Michelle Boykins, NCPC's director of communications, "one of our biggest successes is that when we started 26 years ago, people largely believed that crime prevention was up to law enforcement. Today, three out of four Americans know that there is something that they themselves can do to reduce crime."
The NCPC operates on several philosophical tenets, among them the belief that everyone—regardless of age, position or capacity—can empower themselves and take action against crime through partnerships that actively involve the community; that crime prevention is most effective on a local level; and that approaches to crime prevention should be grounded in research and evaluation.
The NCPC is led by its President and CEO, Alfonso E. Lenhardt, while the Board of Directors includes Committee Chairman U.J. Brualdi, Jr.; Vice Chair David A. Dean, Esq.; Secretary Jean Adnopoz; Treasurer/ Finance John P. Box; and Edward L. Milstein.
Reaching Out to Help
The NCPC organizes and oversees a number of outreach programs, ranging from basic neighborhood watch groups to more in-depth seminars, classes, and curriculums aimed at helping various community groups—whether they are teenagers, school districts, or homeowner association boards—reduce crime in their communities.
One of the NCPC's best-known initiatives is the neighborhood watch program. The first such program in America probably dated back to colonial times when organized squads of soldiers and/or civilian watchmen would patrol village streets with lanterns and muskets. The modern version of the night watch was launched by the National Sheriffs' Association (NSA) in 1972. Much like its colonial forbear, today's neighborhood watch programs count on citizens to organize themselves and work with law enforcement to keep a trained eye and ear on the community.
The NCPC's "Teens, Crime, and the Community" initiative helps teens understand how crime affects them. Since its inception, the program has involved more than one million young people in crime prevention projects to help create safer schools and neighborhoods. "This is a school-based curriculum that focuses on models of violence prevention, conflict mediation and the like," says Boykins.
The current Project Safe Neighborhoods (PSN) program is placing its primary energies on the Anti-Gang Initiative, which was unveiled by Attorney General Alberto R. Gonzales in February 2006.
According to Boykins, the NCPC changes and adapts its approach to address new or emerging issues of concern. "What we are really trying to do is talk to each audience level, from young children to senior citizens," she says. "With young people, we are talking to them about bullying prevention—in particular, how they can help victims walk away, and what to do if he or she is a victim. In the next couple of months, we'll also be launching a cyber bullying prevention initiative."
The Youth Outreach for Victim Assistance offers teens the resources they may need to help them respond to threats to their safety such as hate crimes, dating violence, assault, bullying, and sexual harassment. Often, teens are more prone to peer pressure, as they are asserting themselves as independent thinkers, especially in response to family. This program seeks to offer young people help and help them interact more positively with each other by raising awareness about youth victimization and improving the quality and accessibility of services available to teen victims.
The McGruff House program offers a temporary safe haven for children who may find themselves in a dangerous situation, whether it's bullying at school or abuse at home. Specially marked houses, townhouses, apartments, or mobile homes provide a safety network for children that they can access immediately, significantly reducing their victimization. Similarly, the McGruff Truck program utilizes participating utility companies and the well-known crime prevention mascot to offer an added resource for aid. The trucks are marked with special McGruff logos and are all equipped with a two-way radio and available as havens for young people in dangerous or violent situations.
Boykins says that the success of these programs lies in the fact that they are embraced and enacted by community members. "It involves working with parents and school administrators on a variety of different components, from how access into [buildings] is controlled, to safety assessments of the buildings themselves, to providing emergency plans."
Keeping Up With Crime
Over the years, McGruff's messages have changed as times have changed. In the beginning, they were focused on personal and home safety, but now the arenas of crime have broadened to include a new front that has surfaced in McGruff's lifetime: the Internet. Identity theft, sexual predators, and other threats are constantly surfacing, and the NCPC is addressing these issues.
"For the adult age bracket, we are focused on identity theft," says Boykins. "During the week of October 10th, 2006 we just launched the "Take a Byte Out of Cyber Crime" initiative. Like locking doors and windows at home, people need to use a similar attitude toward their computers and online presence. One of partners in the initiative, McAfee, offers a few free downloads on user protection software, and discounts on others. We find that over 80 percent of [home computer users] don't adequately protect their computers."
In the related press release, the NCPC urged computer users to take measures to ensure their safety on the Internet. "Here's my challenge to each and every computer user," says McGruff. "Immunize the computers you use. Go to ByteCrime.org and get the tools and information necessary to protect yourself. Download the Mind What You Do Online booklet. Learn about threats, follow the checklists to make sure you know how to use the Internet safely, and put the right protective solutions in place."
Other types of crime have drawn the preventive attentions of the NCPC as well—just because someone doesn't go online or even have a computer doesn't make them immune to fraud. "The NCPC is focused on a variety of initiatives," says Boykins. "For older Americans, we are working on talking to them about telemarketing fraud and other consumer fraud scams that are targeted towards them, as well as identity theft."
In Your Neighborhood
If you would like to get your own community more involved in crime prevention, the NCPC offers many simple ways to raise awareness. Board members or property managers can include crime prevention tips in HOA newsletters. To pique the interest of younger community members, you can request a photo opportunity with McGruff the Crime Dog through the local police department, using the photo to highlight crime prevention in local newspapers or on websites. You can ask your local police department to host a community crime prevention event with McGruff, and invite the local media to cover the story. The possibilities are multiple—and the NCPC is there to help.
What lies in the future of the NCPC? Boykins outlines a few points: "Our primary goal moving forward is to really put the emphasis on crime prevention. Crime prevention units across the country have suffered from lack of funding, so we are looking at ways to bring a level of attention back to those departments. We also have over 23 million Americans that are victims of crime each year, and we are looking to reduce that number."
Denton Tarver is a freelance writer living in New York City.