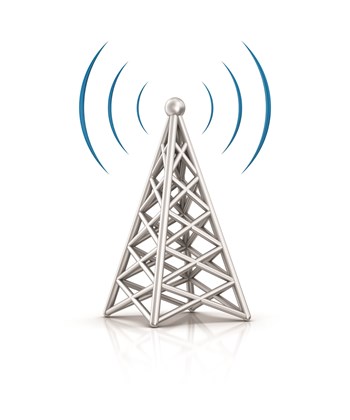 In this ever-changing, technology-driven society, the importance of Internet connectivity is on a par with the importance of electricity in the early 20th century. Electricity's endless applications made it an essential household utility—and like electricity, the importance of the Internet has been reinforced by the innovations that make use of it.
Initially, the everyday applications of Internet access were limited to surfing the web or checking e-mail. But now, new advances in technology have enabled a vast array of new and desirable Internet-based applications, such as IP telephony, digital media sharing, IP video solutions, enhanced security systems, digital signage, and other innovative services.
Imagine working on your laptop or checking e-mail from anywhere in your home. Imagine being able to connect to your office network from an airport or coffee shop. Imagine retrieving files or presentations from your office, sending instant messages to board members—and doing it all from the comfort of your own apartment. Now, imagine doing all these things easily and quickly—without worrying about finding a wired network connection. That is Wi-Fi.
Internet connectivity has extended beyond a convenience to a necessary foundation for real-time interactive communications, and new wireless technologies like Wi-Fi allow this new foundation to be deployed more quickly, easily and economically throughout any property than previously possible.
Multiple Benefits
Forwarding-thinking condominium boards, property managers and owners are now looking at Wi-Fi/wireless communications to bring advanced high quality Internet connectivity to their properties. Wi-Fi/wireless service connectivity makes a property more attractive, competitive, and demonstrably more modern by enabling residents to make use of high-speed Internet services that are faster and easier to manage than their predecessors.
Wi-Fi networks are also often easier to install than cable or phone lines, and cause minimal disruption to residents. Often, the wireless system components can be installed in public spaces or common areas and avoid entering private apartment units at all. Once installed, due to the nature of wireless, connectivity is available almost everywhere in the building—not just in individual units or apartments. The benefits of this flexibility and accessibility are not limited to convenience; as was recently shown in New Orleans after Hurricane Katrina, wireless/Wi-Fi networks have proven to be reliable, less costly and faster to redeploy in the event of a crisis or natural disaster.
Emphasis on Networking
While some may prefer to purchase a system outright for their property and operate it as a service, high startup costs, technology risks and limited technical staff often make this approach impractical. A more feasible option may be to partner with an experienced wireless distributor who can deliver a wireless/Wi-Fi network at no cost to the property and can offer residents high speed Internet with better performance, quality and support at costs lower than wired solutions from cable and DSL providers.
To meet the demand for wireless service, several emerging wireless Internet companies have developed programs in which they will install commercial and managed Wi-Fi access points on your property at no charge to the property, and without a commitment from the building to deliver a set number of subscriber signups. With these providers, residents are offered high speed Wi-Fi Internet access accounts at a very competitive monthly rate, allowing them to access the Internet from almost anywhere on the property. Several of these providers even offer 24/7 technical support to quickly resolve any technical problems that users may encounter. More flexible providers will either offer the property a share of the revenues or discounted Wi-Fi Internet Access accounts that can be bundled with other services provided by the property.
One property that recently moved to furnish Wi-Fi Internet access to its residents is the Rustic Ridge Apartments community in Dover, New Jersey. Early last year, Wi-Fi high speed Internet access was installed on select buildings. Since installation, subscriber usage has been strong and residents have embraced the new amenity without hesitation. And Wi-Fi high-speed access has made the community on a whole more attractive to prospective buyers. A wider-scale deployment of the service at Rustic Ridge is planned for 2006, and additional milestone deployments will be seen in various communities—including key New York City properties—as the year goes on.
Residents are adopting new technologies at a faster pace than ever before, and wireless high-speed Internet is no exception. In recent years, access to high speed Internet has become more of a necessity than the novelty it was in the past. Today, it's a minimum expectation—a fully assimilated and vital part of people's everyday routine. Every day, new developments in both personal and professional concerns assume that you have a reliable, high-speed Internet connection that is available wherever you are. Providing that access is something almost any building can do to boost its appeal and increase value for its residents.
Dror Shuchman works for Natural Wireless, a River Vale, New Jersey-based company specializing in installing wireless Internet systems in hotels, apartment buildings, and hospitals throughout the tri-state area.