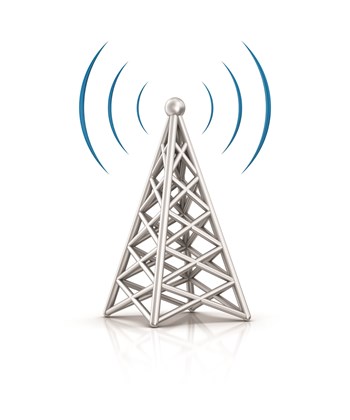 When was the last time you wrote an actual letter? With the birth and rising popularity of e-mail over the past 10 years or so, most people would rather just jot off a quick computer note to someone rather than taking the time to put pen to paper and wait for the mail.
E-mail is used these days for all types of correspondence—everything from birthday cards to complaints to making travel arrangements. In fact, even phone calls are being replaced by e-mails on a regular basis.
Board members of condo and co-op associations lead busy lives, so it's only natural that e-mail is becoming a preferred method of keeping in touch. Using e-mails to communicate with other board members can save time and even be more efficient than a phone call.
Of course, it's important that association directors uphold their fiduciary duty and maintain a sense of propriety and ethical conduct in carrying out the association's business. If board members and managing agents use e-mail as a communication tool, it's also important to ensure that those ethics carry over into their electronic messages and memos, too.
Board members might have the urge to e-mail everything, but most attorneys believe that they should be careful about what is exactly sent and take out any personal information.
"The watchword here is privacy," says Thomas Martin, an attorney with his own practice based in Bergen County. "If the board wants to communicate with other board members via e-mail, they should consider carefully what they are putting in writing. They need to be careful in what they say and try to keep it simple."
"I'd say e-mail is fine for reminders about meetings and board agendas, but people should be keeping out specific information about particular unit owners and leaving things in very general terms," says Audrey Wisotsky, an attorney with Pepper Hamilton LLP in Princeton and chairman of Community Associations Institute (CAI)'s legislative action committee (LAC). "Money shouldn't be discussed in the e-mails either."
"In general, leaving out names and dollar figures is a good idea," agrees Attorney Wendell Smith of Greenbaum Rowe Smith & Davis LLP in Woodbridge. "In e-mails, you should always be certain to say 'Mr. x' or 'x' number of dollars—in place of the actual names and figures; otherwise you could be inviting unnecessary litigation."
Inter-not
Although there are no laws on the New Jersey books prohibiting using e-mails as a communication tool in any setting—professional or otherwise—problems can come about if the e-mails aren't used correctly. Plus, there are risks with using e-mails.
"There are always risks when communicating in this way," says Wisotsky.
"E-mails are forever captured and always in your hard drive. Those could come back to haunt you someday."
"If it's something that winds up in the wrong hands or someone else sees it, it could be problematic," Smith says. "There's also the chance it could be interpreted out of context."
Misinterpretation becomes an issue particularly when people view e-mail as somehow less important, less binding, or less formal than other forms of communication. Though it may be second nature to punctuate one's e-mail sentences with smiley faces or cute acronyms, association-related e-mails shouldn't be treated nonchalantly.
"There's a notion out there that e-mail is dismissive," says Martin, "but I would stress that e-mail is very important, and you have to treat it as if you were typing up a letter the old-fashioned way. You are putting thoughts into writing and broadcasting it and publishing them. You have to be careful with e-mail addresses also. If you are off by one letter, you could be sending something sensitive to the wrong person."
A Quickie
When it comes to board business, as Smith says, privacy is very important. It's strictly a matter of corporate governance and good corporate practice that if you're committing something to print, it's treated seriously.
Echoing Martin, Smith feels that, "There's kind of a feeling out there that e-mail is somehow unimportant. People think they can just put something in an e-mail and it will be dismissed or disappear like a Post-it note. That's not the case."
Jotting a quick note about board business using names and personal information could be dangerous. While it's very easy just to type away and transmit everything on your mind, proper editing and care should be used in sending off an e-mail.
"Just ask [New York State Attorney General] Elliot Spitzer," says Martin. "He has made a career out of prosecuting members of boards of directors and individuals because of things that have popped up in an e-mail that everybody forgot about years and years ago. And board members probably would have all agreed that they never would have put [those things] into a formal letter that they had to take the time to put in an envelope and put a stamp on."
Sometimes board presidents might want to let homeowners know what's going on and so they will send out a quick outline of all the key events of the month.
"I have never found anything wrong with sending e-mails to people about things we are involved with," says Patricia Allegretti, a board president at Hudson Heights, a condominium development in North Bergen. "Nothing too personal or too important of course, but communicating this way makes it much easier than having to return a bunch of phone calls. And you can send the same information to a number of people at once."
Write or Wrong
While individual members of a board are protected from individual liability through the business judgment rule and by their association's directors and officers (or D&O) insurance coverage, it's entirely possible for board and management e-mails to be called as evidence should a lawsuit be brought by a resident, contractor, or other entity.
Not only that, but if the content of subpoenaed e-mail messages shows bad faith or discriminatory language, all bets are off; individual board members can then be charged with criminal activity and sued for discrimination or acting in bad faith, and their D&O coverage is null and void.
As of now, however, there are no specific laws in New Jersey covering e-mail and its use by managers and association boards.
"True, there aren't laws governing e-mail itself," Martin says. "But people conducting business should still treat it like a regular business communication and follow corporate formalities. Treat e-mail as if you were writing a formal document and a formal letter, and don't be flippant or dismissive in an e-mail, because those messages can come back and cause problems for your association."
Any association is governed by its bylaws when it comes to board meetings, and the experts say there's no reason why bylaws and board protocols can't be amended to include e-mail along with any other type of board or management communication.
"If the bylaws say something such as giving comparable notice, I think e-mail falls under that," Smith says. "There are provisions in some governing documents that might say e-mails are OK for giving notices of meetings or decisions, but generally, they're not there. Older generation documents may say give notice by telephone, telegram, a mailing, or something comparable three days prior to a meeting. You can take the position that e-mail is comparable, but most of the documents don't specifically provide for that."
Most people on the board are aware of what the do's and don'ts of e-mail are, whether they are in the bylaws or not.
"No one has ever said to me, 'Don't put this in an e-mail,' but it's really just common sense not to send something that is personal or important board business," Allegretti says.
Put It to Good Use
A solid, common sense approach to association e-mailing can enable boards and management to conduct business anytime, anywhere; even from different states.
"Some of our condos have a substantial number of absentee unit owners and even board members who vacation in Florida for the winter," Martin says. "In those situations, I usually instruct my boards that if they can not get a quorum physically present, at the very least use e-mail or letters to mail agendas to corporate officers and directors. Is that the best possible scenario? No. But nevertheless if a board recognizes elected members are away, this is the way we decided to help accommodate them, so e-mail is a way to take care of issues that have to be taken care of."
There are actually some boards around the country that run entire meetings by the use of e-mail. This may seem a little too hands-off for most associations, but with technology improving and people's business being conducted more and more over the computer, it's a scenario that may become more common in the next few years.
"If used properly, e-mail heightens an association's feeling of connectedness," Martin says. And that's really the point behind speeding up communications between boards, management, and residents and making them more convenient and efficient. When people can reach out and express their thoughts, ask their questions, and get reactions and responses quickly, they feel more in-touch and connected to their neighbors and their community association as a whole.
Keith Loria is a freelance writer and frequent contributor to The New Jersey Cooperator.