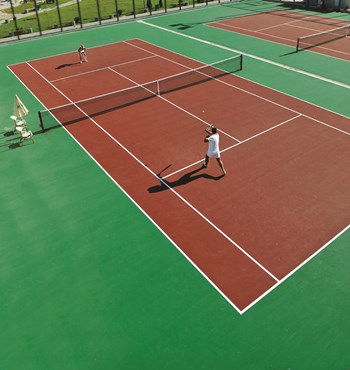 Gone are the days when a treadmill and a set of dumbbells in a fluorescent-lit basement room passed for athletic amenities in condo buildings and HOAs. Today, the size and scope of sporty offerings—be it basketball courts, pools or saunas—varies from association to association, but regardless of the specific facility, providing a safe, insured environment compliant with both governing documents and applicable laws is critical, and the responsibility falls to board members and community administrators.
Key Concerns
For many homeowner associations and condominiums, residents enjoy the use of pools and other fitness-related amenities, such as fully equipped exercise and weight rooms. Aside from the physical upkeep of equipment and facilities, drafting and enforcing rules and regulations for the safe enjoyment of these services is essential. Since many boards change seats annually, the preparation of sound governing documents pertaining to athletic amenities is vital. To this end, boards should have a check list of priorities when drafting or revisiting rules and regulations.
"Co-op, condo and HOA boards are all concerned about three primary issues," says Attorney David Berkey, a partner with the Manhattan-based law firm of Gallet Dreyer & Berkey. "Limiting liability of the entity against potential claims, protecting the members who use the facility from health risks and dangerous conditions, and assuring that the facility and its equipment are used properly by its members."
Andrew Meditz, president of the Whitestone, New York-based Elite Pool & Fitness Management, agrees. "First and foremost a co-op, condo or HOA board wants to draft rules and regulations that are based on safety. These rules should also be in accordance with all local state and city guidelines and should also be in compliance with the HOA's insurance providers," he says. "For example, some insurance companies will not permit anyone under the age of 16 to use the facilities without adult supervision."
A Universal Approach
When considering what restrictions will be placed on the amenity in question, industry experts strongly encourage boards to take a fair, unified approach. While liability is always a concern, an incautious or unthinking board can also subject itself to a discrimination case.