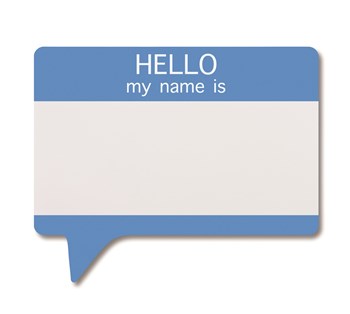 On Wednesday, March 16th, The Cooperator hosted its 18th Annual Co-op & Condo Expo at the New York Hilton in Midtown Manhattan. The event featured more than 200 exhibitor booths and drew over 4,000 registrants from all corners of the co-op and condo community.
Each year, The Cooperator and its parent company, Yale Robbins, Inc. host the Expo as a way to bring together a vast array of professionals, service providers, vendors, board members, and shareholder/owners for a day of information sharing, business, and socializing. In between all of that, there are educational seminars, door prizes, givaways, and lots of valuable (free!) advice.
This year, nearly 3,000 guests attended the Expo, representing not just vendors and companies, but individual buildings and their communities. Aside from the booths, the highlight of the Expo for many was the educational seminars organized and presented by The Cooperator. These panels each featured four expert speakers and covered a range of subjects of interest to both co-op/condo administrators and residents.
The first seminar of the day kicked off at 9:30 a.m. with "On the Hiring Line: Finding Qualified Personnel." This seminar touched on a subject faced every day in buildings all across the city: who do we hire, how do we hire them, and how can we be sure they're the best possible person for our building?
Panelists for the first seminar included Joseph F. Bulfamante, director of management for Lawrence Properties; Margie Russell, executive director of the New York Association of Realty Managers (NYARM); James Berg of the Realty Advisory Board (RAB), and Gregory Carlson, executive director of the Federation of New York Housing Cooperatives and Condominiums (FNYHC). The main thrust of the seminar dealt in large part with the sometimes delicate relationship between hiring administrators, job applicants, and union personnel, with Russell and Berg speaking at length on what makes someone a good staff manager and how boards, management, and building staff can work together to solve employee/employer issues before they become full-blown problems. The last third of the seminar was spent fielding questions from the audience regarding situations in specific buildings.
Next on the roster was "It's the Law: Following the Code Changes." This panel attracted a standing-room-only crowd that spilled out of the seminar area onto the Expo floor, and with good reason: moderator Robert Grant, director of Midboro Management and panelists Commissioner Patricia Lancaster of the New York City Department of Buildings (DOB); Harold M. Shultz, special counsel to the Department of Housing Preservation and Development (HPD); and Lucas Ferrara, an attorney with the Manhattan law firm of Finkelstein Newman LLP, went over the latest amendments to the New York City building code in detail and discussed how changes could impact boards, management, and building staff members.
After a break for lunch, the seminars resumed at 1:30 p.m. with "Mediate, Don't Litigate: Conflict Resolution Outside the Courtroom." Covering the hot-button issue of how to deal with intra-building conflict without resorting to lawsuits, this seminar featured Elliott Meisel, a partner with the Manhattan law firm of Brill & Meisel; Leslie Kaminoff, founder and CEO of AKAM Associates; David J. Byrne, an attorney with the New Jersey-based law firm of Stark & Stark PC; and Marvin Johnson, a professional mediator and representative from the National Center for Dispute Settlement. Subjects of discussion ranged from the stratospheric cost (and inevitable animosity) of protracted legal battles between neighbors and boards, the process by which formal mediation and arbitration are carried out in a co-op or condo setting, and what resources exist to help neighbors, boards, and managing agents find professional mediators to help them navigate their conflicts. Questions from the audience ran the gamut from noise problems with upstairs neighbors to unresponsive boards and absent managing agents.
The final seminar of the day brought together a panel to discuss the growing popularity and practicality of converting a cooperative corporation into a condominium association. Entitled "Co-op to Condo: The Right Fit?" - the panelists included Neil Binder, principal of Bellmarc Management and Bellmarc Realty; Jack Boyajian, president of ROA Hutton, a conversion consulting firm; Pam Liebman, president and CEO of The Corcoran Group; and Douglas Heller, an attorney with the Manhattan law firm of Friedman Krauss & Zlotolow. The panelists discussed the process of converting from one form of ownership to the other and discussed the various requirements for the transition to be successful. Audio tapes of the seminars are available by contacting The Cooperator. Tapes are $10 each or $30 for all four panels (plus tax and a nominal shipping and handling fee.)
While many Expo-goers attended the day's seminars, others spent their time visiting the more than 200 exhibitors' booths spread over two floors of the Hilton. Representing every facet of the co-op and condo industry from boiler repair to legal advocacy, this year's exhibitors included both first-timers and Expo veterans.
Real estate brokerage firm, CitySites New York, was a first-time participant. "Overall I believe the Co-op and Condo Expo was a success and I recommend we participate next year," said company representative Genevieve Bernard. "This venue provided direct exposure to decision makers in today's real estate market and was an excellent opportunity to network with current players in the real estate industry (home owners, investors, and industry professionals)."
Visitors to the Expo could see product demos, pick up information from exhibitors, and even stop by one of the free advice booths to speak one-on-one with an attorney, accountant, mortgage lender, property manager, or consultant to ask questions or get advice on anything pertaining to their building's business. The booths were manned throughout the day by four professionals at a time, all of whom generously donated their time and expertise.
This year's event also included the ever-popular door prizes and giveaways, sponsored and donated by The Cooperator and several other exhibitors, including Castle Oil, Yardi Systems, and New Jersey Window Erectors. Among the prizes given away at the Expo were $100 gift certificates to Gracious Home stores, NJ Transit certificates, a DVD player, a Canon digital camera, a set of deluxe golf balls, sports equipment, and the grand prize: $1,000-worth of free maintenance courtesy of The Cooperator. This year, the big prize was taken home by Ms. Allean German of Brooklyn.
By the time the booths closed up shop at 5 p.m., attendees of The Cooperator's annual Co-op & Condo Expo had enjoyed a full day of activities, and went home with lots of new information, business contacts, valuable insight into the workings of their buildings, and ideas on how to make their communities even better. As for The Cooperator, we've already begun planning for the 2006 Expo on March 16th, which will continue the long-standing tradition of being bigger, better, and more informative than its predecessors.
Hannah Fons is the Associate Editor of The Cooperator.