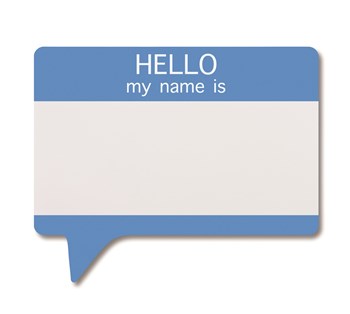 In an age of tinted-glass curtain walls, floor-to-ceiling windows, and ubiquitous vinyl siding, it may be comforting to know that the granddaddy of all building materials—natural stone, quarried from the earth and hewn by hand in some cases—is still very much relevant to building construction and architecture.
Founded in 1919, the Building Stone Institute (BSI) is a not-for-profit trade association comprising quarries, fabricators, dealers, importers, exporters, carvers, restorers, designers, installers, and architects dedicated to serving its member firms as well as educating consumers on the uses and benefits of natural stone. Initially founded as an association of quarriers, the group has expanded in scope through the years to its current, more catholic membership. BSI's mission is to support member efforts to increase the quality of service, quality of products, and demand for stone.
Membership and a Magazine
"Our membership includes anybody who has anything to do with the natural stone industry," says BSI's executive vice president Jeff Buczkiewicz, "from getting it out of the ground to processing it. We also have some architects who are members."
Although most of the BSI membership is concentrated in the Northeast United States (before Buczkiewicz assumed leadership four years ago, it was headquartered in New York) BSI has members the world over, from Canada to Italy, Germany to the United Kingdom.
Domestic members pay a yearly fee of $1,000, with international members paying an additional $300. Architects, engineers and designers—the professionals who ultimately decide whether or not to use natural stone—enjoy a reduced membership fee of $200.
Members must abide by the organization's strict code of ethics. "This done to assure the public that when doing business with a BSI member, you will receive the best service available in the industry," Buczkiewicz writes on the group's website (www.buildingstoneinstitute.org).
The BSI's code of ethics is found in the group's mission statement. "We, members of the Building Stone Institute, pledge ourselves to maintain the highest possible standards of business and craftsmanship, and to give freely of our time and knowledge to architects, engineers, builders, contractors, and the public whenever information and help are needed concerning the use, availability, installation, cost, or delivery of natural stone."
BSI publishes a quarterly trade magazine, Building Stone Magazine, with a circulation of 17,000, mostly geared towards architects and designers.
"The features are on the various uses of natural stone," Buczkiewicz says, "from interior uses to exterior uses and landscape projects."
Articles in the most recent issue covered topics like "New Trends in Kitchen and Bath Design," "Natural Stone Provides Instant Upgrade for Flooring," and "Filippo Brunelleschi: The Genius Behind Florence's Iconic Dome," among many others. The institute also publishes a monthly newsletter highlighting industry news and BSI activities for members.
BSI also sponsors two yearly awards: the Tucker Award and the James Daniel Bybee prize.
Recognized as one of the most prestigious architectural design awards in the country, the Tucker Award honors those who have achieved excellence in the incorporation and use of natural stone in their building or landscape project.
The second award, named in honor of the late architect James Daniel Bybee, is presented to an individual architect for a body of work executed over time and distinguished by outstanding design and use of natural stone. Recipients have included Malcolm Holzman, M. Paul Friedberg, Cesar Pelli, and Lawrence Halprin.
Rock-Solid Leadership
As the BSI's executive vice president, Buczkiewicz and his small administrative staff run the organization's day-to-day operations.
The institute also has an elected board of directors, consisting of a president, vice president, secretary, and treasurer, as well as a board of eleven governors, including two architects—one from a structural discipline, and one from landscaping. The leadership—drawn mostly from the ranks of quarrier members—is in transition; new officers were elected at BSI's annual convention in Captiva Island, Florida, during the second week of February.
For his part, Buczkiewicz came to the position four years ago from the Mason Contractors Association, where he served most recently as director of marketing. His background is in association management—but rather than move to New York, Buczkiewicz relocated the institute's headquarters to Chicago, where he resides.
Programs
"Our work takes on a multi-faceted approach," says Buczkiewicz. "First, we continually strive to provide programs and resources that enable our member companies to offer the highest level of quality products and services. Second, we work with the architectural and design communities ensuring that they are well versed on the structural and aesthetic applications of natural stone. Finally, we create materials designed to communicate to the end user the various benefits of designing their projects with stone."
At various conventions held throughout the year—one this October is in Verona, Italy—BSI offers what Buczkiewicz calls "sit-down educational programs." For example, a recent topic involved re-used Chinese stone.
"We talked about tear-down projects, where the stone is brought from China to the U.S. to use in different areas," he says. "It has a more Old World look to it, this stone—it's been sitting there used for hundreds of years. We want to make sure it gets used forever and ever."
Another program centers on family businesses, which many stone companies are. "We talk about the tax laws, and what's the best way to pass along the company to family members," Buczkiewicz says.
At the aforementioned convention in Florida, the hot topic was "Green: the Green movement and the Green process."
"We want to make sure stone is viewed that way," Buczkiewicz says. "Just about every state has quarries. It takes thousands of years for the stone to form, but it's in plentiful supply."
But that doesn't mean that people who work with stone and make their livelihood from it aren't interested in conservation and environmental responsibility. Technology has made it easier to remove useable architectural stone from the earth without the massive disruptions to the surrounding ecosystems that old-school mining operations might have caused. And there are some quarries that don't require much high-tech intervention at all.
"There are some limestone quarries in Texas where you just have to dust them off and start cutting away," Buczkiewicz says, adding that the onus is on BSI to demonstrate that natural stone is an environmentally friendly product, and that the process of quarrying and processing stone is "green-friendly."
Buczkiewicz says that positioning natural stone has a centerpiece—or a cornerstone, if you will—of the green building movement is one of BSI's primary goals for the upcoming year.
"The green movement has been around for awhile in building construction," he says, "but as of late, it seems like the whole world's been going that route—with recycling, for example—with leaving as little impact on the earth as possible."
The motives here are not just concern for the environment, although Buczkiewicz does stress the industry's embrace of the green movement. Buczkiewicz wants to ensure that natural stone gets a favorable rating in the elaborate regulatory system whereby architectural companies are awarded points based on how environmentally-friendly the products they use are. To that end, BSI will be sending representatives to the Green Building Society convention in Chicago in November.
Going Forward
Buczkiewicz says that BSI also plans to get involved with legislative issues. For one thing, BSI keeps an eye on codes and regulations. "We want to make sure we don't get coded out of business," he says.
Another legislative issue involves BSI members' use of temporary workers from other countries. These workers are in the U.S. legally, under an HB-2 temporary visa, that requires employers to make sure they return to their countries of origin when the temporary period expires.
"We think it's an excellent program for temporary workers," Buczkiewicz says. "It takes the whole illegal workers process out of the equation."
According to Buczkiewicz, the biggest success in his tenure has been the implementation of the Design Educational Services, or DES, program. This program provides continuing education for architects interested in deepening their understanding and appreciation for natural stone.
In the past, this program has offered six-hour classes on different topics (one on limestone, one on granite, and so forth).
"Two hundred fifty people attended the programs around the country this year," Buczkiewicz says. "We gave out 1,800 continuing education units for attending the program. Two years ago, we gave out zero. The DES is the biggest success we've had."
In 2007, Buczkiewicz and the BSI plan to distill the six-hour program into a one-hour PowerPoint presentation that members can deliver to interested parties in their areas over lunch.
"We'll adapt the programs so our members can be branches for us," Buczkiewicz explains, "educating the design community."
The institute's DES programs will be available in the New York area soon—and that's good news for a city that still has a heart of stone.
Greg Olear is a freelance writer and a frequent contributor toThe New Jersey Cooperator.