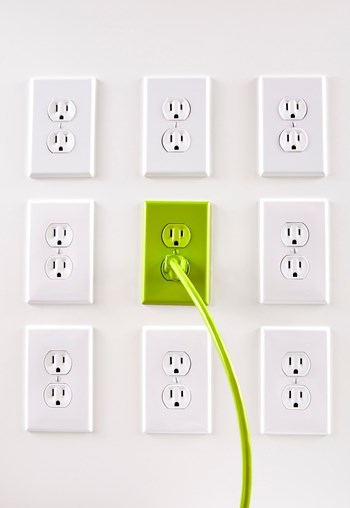 It's been said that choice is the ultimate luxury. Since 1999, New Jersey businesses and residents have had the luxury of choosing which utility company from which to purchase gas, electricity, and heating fuel; but with choice often comes challenge. Along with their new options and the predicted benefits of a more competitive marketplace, New Jersey residents have also had to deal with the changes and questions raised by the state government's deregulation of energy providers.
The Balance of Power
In 1999, the New Jersey Board of Public Utilities (NJBPU)—the governing body for electric, oil and natural gas services—introduced a bill to deregulate the state's energy industry for residential customers. (New Jersey's commercial energy market had been opened up earlier in what some say was an attempt to keep local corporations happy and committed to staying put.)
The goal of the Electric Discount and Energy Competition Act (EDECA) was to enable New Jersey energy consumers to shop around and chose the energy provider that best suited their budget and service requirements. The free-market rationale hinged on the prediction that enough healthy competition between providers would keep prices down while offering better service and reliability to customers. Under the auspices of the federal Department of Energy, New Jersey took measures to safeguard free market competition for electricity and gas, including the requirement for the NJBPU to "unplug" power stations with higher costs than other available energy sources.
According to Betty Kennedy, public relations coordinator for Conectiv Power Delivery, an independent utility provider based in Carney's Point, New Jersey. "Up till 1999, when the state voted to restructure the energy industry, each company had a specific service area."
Conectiv—which services eight counties in southern New Jersey—claims that the deregulation has reduced their customer's rates by 10.2 percent, saving them a cumulative $290 million during the years from 1999 to 2003.
But the story is a bit more complex. Conectiv, and the states other 21 licensed electric suppliers and 29 licensed natural gas suppliers are, as their names indicate, suppliers. They provide the hardware—the lines and cables—and once those are in place, they also provide the power that flows to New Jersey commercial and residential customers. That power may have been purchased from companies several states away, or it could come from oil, coal or renewable energy sources. Energy may even be bought and sold much like the stocks in an investment portfolio. If it's important for a customer to know where the cool flow from their central air system comes from, or the juice that runs the building elevator, post-deregulation, that customer now has a voice.
According to Terry Moran, manager of Retail Choice for Public Service Electric & Gas (PSE&G) in Newark, New Jersey's largest energy provider, "Since the transition period for New Jersey, the largest change is that we no longer own generation. We are now a pipes-and-wires company."
Enter the ESCOs
Though the playing field has changed somewhat, the delivery companies—called Energy Service Companies, or ESCOs - have remained essentially the same. Since deregulation, it's the transmission that has changed. Out-of-area transmission companies, called third-party suppliers, are now in competition with area companies who once dominated their own market.
"The restructuring act has allowed New Jersey to move forward to look for better prices in the state," says Kennedy. "Our customers pay less than they did in '99." This has been accomplished, thanks in part to the annual Basic Generation Service, or BGS, auction. Each February, according to PSE&G spokesperson Karen Johnson, transmission companies gather together to offer energy packages to service providers. Suppliers can pick up an energy contract for a year or two, or more at wholesale auction.
"For the customers that have chosen to stay with [us]," says Johnson, "we secure the power through the annual energy auction that allows them to buy in a wholesale [market], where prices are competitive. PSE&G is the utility that is part of the Public Service Enterprise Group (PSEG) parent company, who also owns PSEG Power—the unregulated generation side."
And, says Kennedy, much like commodities of all kinds, the buying can be 'locked in' at a specific rate—called fixed pricing—or float with the market value through its natural cycle of ups and downs—called variable pricing.
Not a Flawless System
While the provision of greater choice and potentially lower costs seems appealing, the program has not been without its problems. According to a report published by The New Jersey Public Interest Research Group's Citizen Lobby and Law & Policy Center in Trenton, "New Jersey pays 50 percent more than the national average for our electricity. And energy providers, for the most part, are offering the same old fossil-fuel and nuclear-generated electricity." For the programs first four years, the rates were frozen for electric utilities, and some customers actually saw savings of 10 percent on their electric bills. Yet now, as pricing caps come off kilowatt rates, it remains to be seen what the full affect will be.
"One of the biggest fallacies of deregulation," says Janet Garofalow, assistant vice president and manager of sales and marketing for Castle Power LLC—a Harrison, New York-based fuel oil and natural gas service provider with a satellite office in Englewood—"is that we can't guarantee that we can save our customers money in comparison to the utility commodity cost when they fix a price at a certain time. We can't predict what the market will do going forward."
Garofalow goes on to explain that to a large extent, the market is controlled by the weather. "In the winter, one reason for gas prices rising is the cost of transportation for the gas, due to increased demand. In the winter of 2002, when we never wore a winter coat, pricing came down." To a large extent, the energy market is a gamble in commodities futures—where knowledge of the market and good planning come into play.
Maneuvering Through the Maze
One of the biggest attractions to third-party energy suppliers has been the advent of aggregation. And it may just be one of the largest benefits to multiple dwelling communities sharing real estate management companies. According to Alyssa Weinberger, director of regulatory affairs for Hess Energy Marketing in Woodbridge, "Buying bulk would be advantageous. With an aggregation of individual customers into larger groups, you can get better deals."
Hess—along with several other suppliers who deal with commercial and industrial customers—have done just this for multiple dwelling communities, and even area school districts, in order to reduce costs. Management companies should be aware of these and other options for energy conservation under current energy systems.
Most ESCOs and third party suppliers will tell you that their marketing efforts have not been anything like those of the deregulated phone companies, and that the resulting switching of suppliers—at least on the residential side—has been marginal. Right now, the BPU estimates that third party suppliers represent less than six percent of service to gas customers and fewer than 3.5 percent for electric supply switchers.
According to Johnson, PSE&G currently has 1.6 million gas customers and two million electric customers. "Some have both gas and electric," says Johnson. "We serve about 75 percent of the state's population on a north-south diagonal that follows the New Jersey Turnpike."
"The percentage of customers who have changed is not large," adds Moran. "On the electric side, most of those who have switched have been the largest customers. We roughly have about 18 percent of our [megawatt] load switched. For gas, we have roughly 30,000 customers who have switched to third party suppliers."
If you think your association might benefit from joining that percentage, all it takes to make a change is a phone call and a signed contract—which some suppliers say can be done by a board member. Yet, in this transition period, and in the age of all too common legal proceedings, having the input of an informed accountant and an attorney review would be prudent. Especially in the case of buying power for entire communities, the stakes are high, contracts are involved and costs of litigation even greater.
"You need a service provider who you can go to and ask questions," Garofalow adds, "Although [the energy business] isn't rocket science, it is complex." Before your board even thinks of making any changes in your utility provider, it makes sense to be sure that the people responsible for the purchase of energy understand the terms, the bills and the contracts.
According to Moran, "Billing can be done in a few different ways. For Basic Generation Services (BGS), all charges can be contained in one utility bill. Third party suppliers have a variety of options that are set forth in their contracts."
Like a fixed mortgage, a fixed rate is fairly straightforward, and can be budgeted for accordingly. For a variable rate, it helps to know the index to which the rate is tied. According to Weinberger, "Some large customers have been put on hourly pricing versus a fixed rate—the advantage being that you pay for what you really use, with the ability to see where spikes are."
Eric Hartsfield, a spokesperson for the NJBPU, indicates there are many options. "In the case of a condo, you may have one company providing service for the common/general areas, while another may provide service to the individual unit owners."
Other Considerations
It also helps to be informed about the latest programs from providers that may benefit your community down the road.
"We recommend that dual-fuel boilers be put in if possible and if it makes economic sense to the customer," says Garofalow—providing the option of burning natural gas or alternate fuel as the state of the market may dictate. Programs like the New Jersey Clean Energy Program (www.njcleanenergy.com) offer multiple promotions that provide cash incentives for changing systems that are cleaner or more efficient. So, when a community looks at their energy costs, they might consider replacement time for heat pumps, air conditioning systems and boilers in addition to their bills. If timing is right, there could be savings all around.
Information is out there, however, in the form of conferences, customer awareness programs and directly from the BPU (www.bpu.state.nj.us). The more informed the management company, condo or co-op board, the easier it will be to maneuver through this kilowatt maze without it becoming a drain on an association's time and budget.
Chrysa Smith is a freelance writer and a frequent contributor to The New Jersey Cooperator.