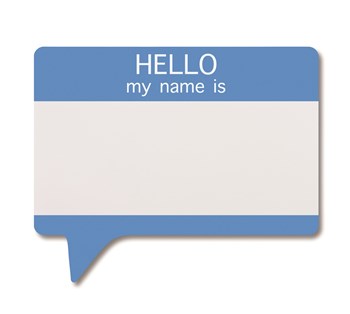 The Institute of Real Estate Management (IREM) is an international organization of professional property managers who manage all types of real estate, including office buildings, multi-family and single-family residential properties, shopping centers and industrial properties.
An affiliate of the National Association of Realtors, IREM is widely recognized as one of the organizations that provides quality education and training as well as associated resources for property management professionals throughout the world.
Professional designations—including Certified Property Manager (CPM) and Accredited Residential Manager (ARM) are awarded to individual members upon their successful completion of a rigorous curriculum of experience and education.
"The mission of IREM is to increase the awareness of the property management profession by awarding the CPM designation," says Steven Friedman, president of the New Jersey Chapter No. 1. "Having someone in your company that has the CPM designation validates a level of professionalism throughout the real estate community."
The designation of Accredited Management Organization (AMO) is awarded to recognized property management firms, headed by a CPM, that are committed to comply with and promote the professional, educational and ethical standards of IREM.
In The Beginning
New Jersey, Pennsylvania and Illinois were home to the three founding chapters of IREM when the organization was founded back in 1933 in Chicago. There are now 98 chapters and over 10,000 members throughout the United States, Canada, Asia and Eastern Europe.
"New Jersey actually has two chapters now with the creation of New Jersey Chapter No. 101 back in 1985," Friedman says. "The latter chapter services everything south of Mercer County, while the original New Jersey Chapter No. 1 covers Mercer County and all points north."
New Jersey Chapter No.1's jurisdiction goes from Bergen, Passaic and Sussex counties in the north down to Middlesex and Monmouth counties in Central New Jersey. This chapter has been extremely active nationally over the course of the past 70 years, providing four national presidents, several regional vice presidents, and the first woman CPM back in 1935.
Mission Statement
According to Jeri Bogan, president of the New Jersey Chapter No. 101, which services all areas from Ocean to Gloucester to Cape May counties, the local chapters try to follow and expand upon the rules and goals set up by the national chapter of IREM.
"When IREM has its national meetings, we have roundtable discussions so the other chapters can share insights and ideas on how to make their chapters stronger," Bogan says. "It's important that we set goals for ourselves as a chapter and for us as a whole."
"We do come up with goals as a chapter every year, and they usually include many of the regional and national goals," Friedman says. "A main goal right now is to increase the membership. We want to increase membership 10 percent over the next three years for our chapter. Another goal we have is in promotion. We want to [promote more strongly] the chapter educational programs and events."
The fundamental goal of IREM, according to its mission statement, is to serve the needs of those seeking professionalism in property management; to promote and certify property managers by providing members with quality education and practical training; and to offer a networking framework that allows and facilitates the continual exchange of new information and ideas.
"IREM also advances industry competence through education and training, promotes local offerings of basic and advanced IREM educational courses, and holds technical seminars for chapter members and others in the community," says Friedman. "IREM tries to sustain itself as the leading professional organization in its field, and to promote increased recognition of CPM, ARM and AMO designations as hallmarks of property management excellence and outstanding professional achievement."
Join The Club
IREM Chapter No. 1 is working on a plan to attract new members and is well on the way towards achieving its national goal. They currently have 165 members and hope to grow to over 180 by 2006. They are researching their membership and cultivating leads from large and small companies in New Jersey for new members, Friedman says. Current members also help give them potential candidates, he adds.
Not that joining automatically gets you the title—there is a lot that goes into achieving such a high distinction.
"The CPM designation is something that takes about a year to achieve," Friedman says. "People can't just jump in and sign up for that. You have to pass a number of tests and fulfill a lot of different educational requirements. Also, you have to have a certain experience level to get the designation."
For example, in order to earn IREM's CPM designation, a member must have or complete the following:
• Complete the specified number of IREM courses. According to IREM-NJ's Web site, all IREM-sponsored courses earn credit toward the CPM designation. Beginning next year, some courses will be specifically required, but for now, some of the courses offered include: Human Resource Essentials for Real Estate Managers; Marketing and Leasing Multifamily Properties; and Property Management Plans: the IREM Model. Coursework can be completed in the classroom, via IREM's home study program, or online.
• Hold the CCIM, RPA, PCAM, or CSM designation and complete the Property Management Plans: the IREM Model course.
• Have an undergraduate or graduate degree in real estate or property management (major, minor, or concentration/emphasis) from an accredited college or university, and complete Property Management Plans: the IREM Model.
• Complete the CPM certification exam, which measures an applicant's knowledge of the 35 functions IREM uses to define a professional real estate manager. The CPM test covers areas of study like financial operations and asset management; human resource management; maintenance and operations, and marketing and leasing.
Other designations have different requirements, and of course, there is an instant benefit from becoming a member even while you're studying to become a full-fledged CPM: anyone who does is eligible for the associate member designation.
"The Associate Member is the latest membership addition and any real estate professional can apply for this designation, which gives you most of the benefits," Friedman says. "You get all the chapter information, you're included in all the chapter events, you receive the newsletter. So these members are the fastest growing membership that we currently have."
Friedman—who works for Westgate Management, a property management firm based in Trenton—became president last December and is serving a one-year term. He first became involved with IREM about six years ago, something that he credits helping his career.
"I initially wanted to obtain the designation to better myself and also my company," he says. "After obtaining the designation I was asked to be on the executive board, and over the course of a four-year period held numerous officer positions which led to my current term as president."
There are anywhere between seven and 10 board members and between three and five officers who run the chapter. The leadership structure is constantly changing, with new members being elected to the board each year. "It's important that we constantly bring in new people and we have a succession planned," Friedman says. "Each fall new people are asked to be on the executive board, and they manage the chapter and elect the officers."
Get-Togethers
Each month the members of Chapters No.1 and No. 101 get together independently to discuss ways to help the organization and fulfill its current goals. Members review the larger issues facing their chapters and work to come up with new ideas and solutions.
"The main issues that challenge our members now are controlling energy and insurance expenses," Friedman says. "I think improving occupancy in our buildings and tenant retention is also vital. It's also important for the companies to keep the professional staff that they hire."
These meetings usually have a guest speaker who in some way is connected to the issues being discussed. "The guest speaker usually is selected based upon new issues that affect the property management real estate profession," Friedman says. "It's important to stay up on all the latest things and the newer ideas in the field. There's usually a question and answer section afterwards, which is always helpful."
Occasionally the two New Jersey chapters will join forces and work on statewide topics, too.
"Every year we have a joint trade show, and this year's was very successful," says Bogan. "We had improved attendance this year," adds Friedman. "We had a great mix of vendors and excellent educational programs."
As for the future of New Jersey Chapter No. 1, Friedman is currently involved in something that he hopes to get up and running while he is still at the helm of the organization.
"We're trying to establish a family foundation within the chapter where we will have a non-profit group within IREM where we would raise funds to assist an IREM member, who is in a crisis situation," he says. "That's in the beginning stages now, and something that I really think will be important for us."
Q&A With Steven Friedman
Recently, The New Jersey Cooperator spoke one-on-one with IREM-NJ Chapter No. 1 president Steven Friedman to discuss his group's goals, challenges, and overall vision.
How would you describe IREM to someone who is unfamiliar with what the organization does?
"IREM is a national educational real estate organization that awards three designations: Certified Property Manager (CPM), Accredited Residential Manager (ARM), and Accredited Management Organization (AMO)."
What would you say are the biggest goals the organization is working towards this year?
"We do come up with goals as a chapter every year and they usually include many of the regional and national goals. The main goal is to increase the membership. Another goal was to survey the membership, which we already did. Another goal we have is to identify future chapter leaders, so we can continue the strong leadership of this chapter."
What steps are being taken to attract new people and arrive at the increase?
"Promotion is important and something we are working on. We try to look at both the large and small companies in New Jersey. We try to use current members to look within their own organizations to see if there are any potential leads to try and obtain the CPM designation or to be involved in the chapter."
Keith Loria is a freelance writer and frequent contributor to The New Jersey Cooperator.