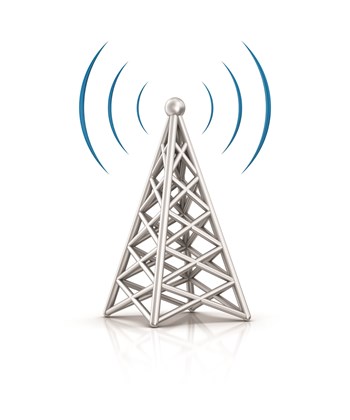 Remember watching the futuristic cartoon The Jetsonswhen you were younger and thinking how cool all the Jetson's family's high-tech gadgets and gizmos were? Well, if you've seen the show lately, you'll realize that most of those "futuristic" gizmos have actually become reality—in the form of modern conveniences like wireless global communication networks, customizable, integrated climate control, and remote-controlled security systems that have all become the norm.
But the proliferation of once-only-dreamed-of technology has more benefits than just being cool. Having ultra-modern appliances and cutting-edge technology running through your building or association development directly affects both the comfort of residents and the ultimate value of the property. Virtual concierges, "electronic" fitness instruction, and high-tech security, sharing equal billing with more traditional amenities such as swimming pools and valet parking.
"Well, they're looking for fitness centers, whether it's a clubhouse at an active adult community or a beautiful gym at a high-rise," says Robert Francis, the president of The Planned Companies, a Fairfield, New Jersey-based provider of residential building, janitorial and security services. "Media rooms, where people can congregate to watch a movie or other types of programming. A social room where people can play pool or sit and have more of a community-type feel. And what they do at many of these high-end properties now is to have a place for people to have a community within the building."
New and Improved
"A growing number of properties—particularly high-end buildings and upscale developments—are incorporating a wide variety of advanced technologies designed to support and enhance their residents' lifestyle," says Karen Ruffner of Weichert Realty in New Brunswick. These technological offerings, particularly in new luxury condos are making people much more savvy about what they are looking for when it comes to amenities. "They don't just want the latest thing, they want the thing that will become the latest thing down the road."
The 168-unit One Hudson Park, for example, a new Tarragon Corporation and Gruzen Samton Architects' collaboration, on the waterfront in Edgewater, will feature a 24-hour doorman and concierge, a 30-foot lap pool, a fitness center and yoga studio, a media lounge, children's playroom, and parking, among other amenities. Construction will wrap up next fall.
One trend that is taking shape in early 2006 is the need for a larger-than-life, professional-grade kitchen—and the kitchens going into some new condo communities are nothing short of chef-worthy.
"The biggest things to hit community amenity scene lately is that people are putting commercial-type kitchens in their homes," says Doug Fenichel, public relations director for K. Hovanian Homes in Edison. "They have warming drawers, six-burner stovetops, grill tops, wine coolers, big professional exhaust systems, big refrigerators. And stainless steel finishes on everything."
But not everybody wants to go big. In urban co-op and condo high-rises, space is always at a premium. Becoming more and more common are high-end, space saving (and even space-age) appliances such as the Fisher & Paykel Dish Drawer, which is essentially a full-functional dishwasher reduced to the size of a silverware drawer. The "Single" model Dish Drawer cleans six place settings at a time—an innovation perfect for apartment living—and the "Double" handles twice as many, plus pots and pans. In some newer buildings, the kitchen disappears entirely, thanks to Pullman kitchens built so seamlessly into the dining and living room walls that with the flick of a sliding panel, the entire kitchen can be hidden from view - just like in The Jetsons.
Amenities in bathrooms have also come a long way from functionality to style. According to Weichert Realtors, after the kitchen, the bathroom is the second most important thing for people to see when looking at a new home—and technological advances are making incursions there as well.
"Custom, high-tech showers are becoming the hot thing," says Fenichel about the homes his firm is building. "Peoples' want-lists include dual shower heads, steam showers, seamless shower stalls, and heated floors. Then there are brushed-chrome faucets and bath accessories. Upgrading lighting systems and fixtures both in kitchens and in bathrooms has become very popular as well—in both kitchens and in bathrooms."
And in this new generation of apartment buildings, even laundry day has been transformed with a new generation of washers and dryers so sophisticated that they can sense the average fabric mix of a given load of wash and customize the most efficient wash cycle based on what it senses. There are vertically-stacked drying shelves and hanging racks for delicates, and gone are the days of huge, boxy, white or off-white washer/dryer units—today, these appliances can be color-coordinated to suit any taste, and are as sleek and streamlined as sports cars.
Caught Up in the Web
Another amenity that is becoming increasingly popular in the condo world isn't something you can even touch—many associations and management companies are offering HOAs personalized websites which residents can use to access any number of services. Depending on a given association's capabilities and preferences, these sites can provide concierge services, help schedule meetings, and provide information that all residents need to know—anything from restaurant reviews to garbage-day protocol.
"This sort of technology has become a must-have amenity for every condominium and property that we see going up," says Drew Regitz, director of operations for Association Voice, a community association Web hosting firm based in Denver. "Boards and management are putting in these kinds of services to improve the level of overall communication for the residents, as well as their ability to conduct association business without the usual headaches."
Along with association business, high-speed and wireless Internet access are also crucial for association members who work from home—as more and more people are doing these days. Because so many people are now working from their homes, the technologies that make their work easier and more efficient are often the most sought-after amenity when telecommuters are looking for a new home.
"The fastest-growing consumer of broadband is the telecommuter," says Dan O'Connell, director of fiber-to-the-premises business development at Verizon, the fiber-optic and broadband service provider based in New York. "It's important for any co-op or condo to have the easiest and fastest way to the Internet."
It's also becoming more and more important to consider the other needs of telecommuting residents—like adequate phone service. As the population of multifamily developments continues to shift toward young professionals, the need for multiple phones lines is becoming a necessity as well.
Victor Cruz of Time Warner Cable in New York believes that a building or condo that is not wired for the Internet today is one that could be obsolete in just a few years.
"Everyone uses [the Internet] now and there's no reason for them not to be wired," says Cruz. "It's something that I'm sure is one of the first questions people ask when they are looking to go into a new place."
Off the Wire
Of course, this is all part of the wireless technology boom that is changing the way people communicate and do business around the world. Whereas yesterday homeowners may have asked for "basic" wireless Internet technology, the homeowners of tomorrow are going to be asking for much more technical applications in their amenities.
"All of our homes have Cat-5 [Category 5, a type of network cable suitable for high speed networking] wiring," says Fenichel, "and in many places, the wiring is higher-tech for security, Internet capabilities, stereo speakers, and hooking up your satellite outside more easily. There are just so many things you can do."
Integrateful
It seems everyone these days is becoming more accustomed to a fully-connected lifestyle. Taking advantage of the flexibility afforded by Wi-Fi is the philosophy behind InfiniSys, Inc., a Daytona-based company specializing in integrating building systems into one seamlessly functional system. Whether it's entertainment, security, or comfort, InfiniSys focuses on changing how technology is incorporated into new and existing multifamily communities, working with developers on both new construction and retrofitting projects and adapting copper, fiber-optic, and wireless systems to work together.
"[Developers] can set their properties apart from the competition, and positively impact the everyday lives of the residents," says InfiniSys president Richard Holtz. "We work with customers to customize an ideal, cost-effective apartment technology amenity package that will put their property at the forefront of the market for today and well into the future."
Other Killer Apps
Along with biggies like Web access and state-of-the-art appliances, there are many other areas where the future is catching up with the present in terms of technology in the home. According to the experts, everything from lighting to home entertainment has felt the speed of technology pick up and carry it along.
For example, custom lighting control is not only convenient and fashionable, but it saves energy. "Imagine being able to turn off every light in your home by just touching a button next to your bed," says Ruffner, "or just by setting your alarm as you leave. Those things are happening. People are asking about this now because they know it's already out there."
There are different moods that can be conveyed as well, all with a press of a button. You can have soft lighting for watching the home theater, a romantic evening at home, or bright lighting for a party.
And speaking of mood-setting, Holtz's company specializes in pre-wiring homes for sound with in-wall background music that will allow residents to connect their stereo or music source to a music distribution wiring system. "We want to keep speakers off of unit party walls," says Holtz. "The design includes either stereo or monaural distribution with impedance matched volume controls and in-wall speakers in each designated room."
In other words, you get the benefit of gorgeous audio—and your next-door neighbor can sleep uninterrupted, even if you're playing Big Band music at 2 a.m.
But what about movies…and video games? "Who doesn't want a home theatre nowadays?" says Fenichel. "That's a very popular buzzword right now—and people want to make sure that their new home is wired appropriately," should they have, or wish to have, a home theater system. Most home theatre living rooms are pre-wired for Dolby Digital Surround Sound, as well as any other home theater accessories people might want to hook up. Proper wiring infrastructure brings the highest quality digital television signals to every room—so when the "kids" are playing video games on their Xbox, they will get the same quality image in any room they choose to play in.
Media rooms are becoming a real hot item, agrees Francis, and as far as the traditional goes, you're still seeing outdoor pools, and you're seeing animal-friendly environments in some communities. Roseland Properties' Port Imperial, for example, not only has a media room but also a children's playroom, says Francis. Another popular service is conference and business centers–just like you'd find in a first-class hotel.
"It's become," he says, "where the living environment for consumers is much more about people who need servicing than about the actual space itself. You need a concierge, you need very good doormen. In these gatehouse communities, you need good trained security guards."
Concierge and valet services are also gaining in popularity, adds Francis. "The concierge concept is definitely coming into a lot of the high-end buildings. It depends on how you define it. Many of these buildings in New Jersey do not have restaurants there. They're not bringing food up in these active adult communities or high-rises. But what concierges are doing, at least the ones that I'm putting into buildings–they need to be able to have at their fingertips what restaurants are in the area, to make a reservation for the homeowner, to know the hotspots for new people moving in, to have the train schedules, the bus schedules, to know where the sports stadiums are. Just like a concierge knows the restaurants and the events and the travel and transportation options, the airports—they need to have that same type of information."
The product and consumer in New York and New Jersey is very similar, he says. Many people are leaving, moving out of New York and moving to New Jersey—they're in Jersey City or Hoboken or Fort Lee—and their expectations are they're going to get the same high quality service here that they get in New York, so the concierge here has to be armed with that same information.
Going Forward
So what does the future hold? Will we someday have robots tending to our every need and amenities so advanced that we can't even fathom them right now?
When trying to forecast what the future holds, Fenichel offers this very smart advice: "Consumers will tell us what they want," he says. "There are advances that we see in building technology that people may not be aware of—those may be the things that lead us to greater energy efficiency, for example, or better security. It's incumbent upon us to build homes that are safe and efficient, and to take advantage of technology that makes homes as maintenance-free as possible. We as builders just need to look for ways to consistently improve—and the key to that will be simply listening to our customers."
Keith Loria is a freelance writer and a frequent contributor to The New Jersey Cooperator.