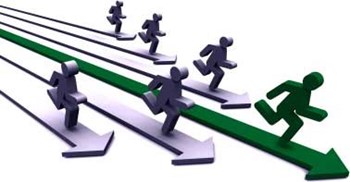 Real estate professionals, developers and builders are all reporting the same thing: today's homebuyers who are looking for maximum value are asking for more than granite countertops and hardwood floors. They want energy savings and green buildings.
LEED [Leadership in Energy & Environmental Design], a certification program of the U.S. Green Building Council (USGBC), has become the leading benchmark for the design, construction and operation of high-performance residential buildings.
Compared to conventional construction, a "green" home applying LEED standards and technology uses less energy, water and fewer natural resources. LEED certified constructions create less waste, are good fit for the terrain, and the standards ensure these new constructions are built with as little impact on the land as possible. It's also believed to be healthier for the people living inside.
The LEED Lowdown
Originally only applied to commercial buildings, LEED standards and practices have expanded to all types of construction. And LEED certification aspirations aren't limited to new construction, either. The USGBC also offers LEED for Existing Buildings, which allows buildings over two years old to get certified by making changes that will make them healthier and friendlier to the environment. Data compiled by the USGBC shows that as of April 2009, almost 2,000 homes nationwide have received the "LEED for Homes" certification. Another 10,000 are in the process of seeking certification—including many co-op and condo buildings.
"A green building is a high-performance building that is more environmentally responsible, healthier and more profitable," explains Ashley Katz, the USGBC's communications coordinator. "Green buildings use less energy, less water and fewer resources. They also have less of an impact on the environment and are healthier places for their occupants."