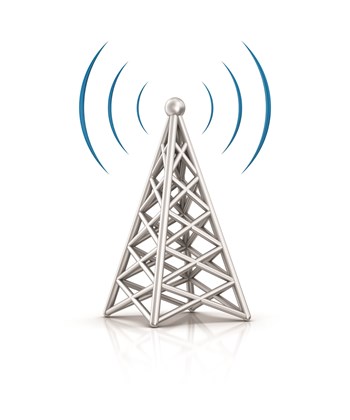 In an era when everyone seems to be working, paying bills and shopping via their computers, it's hard to believe that there are plenty of us who still don't know the Internet from a fishing net. That's the reality of the technology divide, however —many are plugged into the Information Age, but many are not. There may be unit owners or shareholders in your own building or association who either don't own a computer, or who do own one but are just too fearful of turning the thing on, much less venturing out into cyberspace. While some non-computerized people may be so for economic reasons or out of simple preference, many simply don't know what they're missing.
A significant portion of this last group is made up of senior citizens. It doesn't have to be this way, however— helping seniors get on board with online technology can be beneficial to both the residents themselves, as well as to your board and property management team. More and more management companies are sending important notices to HOA residents via e-mail, and associations are posting all kinds of information on community websites. E-mail has also supplanted phone calling and letter-writing as the quickest way to alert management or association staff of a maintenance problem or question. The more residents who are able to access those postings and e-mails, the better for everyone involved.
Seniors and the Net
"There are people who still haven't gotten into computers," says Richard Byrne, first vice president of the Computer Club of New Jersey (www.ccnj.org). "Some senior citizens have been reluctant to get into computers; many of them live in condos, co-ops and assistant living communities."
Byrne says that some communities have computers accessible to residents, and most even offer easy high-speed Internet access, but many seniors remain reluctant to join the computer generation.
"I think some seniors aren't purchasing computers simply due to cost," says Elesa Livingston, program coordinator for SeniorNet, a California-based group devoted to helping seniors gain access to online technology. "Of course, many seniors are on a fixed income, and they also may not know how much the pricing for computers has dropped in recent years. Also, without training, a computer is of very little use to anyone, so I'm sure that also plays a part."
According to Livingston, about 75 percent of adults over 65 do not have Internet access, or sufficient computer education. "Several countries have programs in place to bridge the 'Senior Digital Divide' but the U.S. does not," she says.
To help fill the gap, several management companies have developed community programs dedicated to helping their senior members learn how to use a computer. Byrne says his organization has spoken at senior -oriented condo communities in order to encourage them to get online.
"We've gone to Arbor Glen in Bridgewater, a senior citizen housing complex, and given talks about computer usage," he says. "We also invite people to come to our club —they can come to two meetings for free to see if they're interested."
SeniorNet has 240 learning centers all over the country, including six in New Jersey. The group's website (SeniorNet.org) features a list of centers, as well as information about courses and programs the organization runs. According to Scott Rains, SeniorNet's director of programs and services, 25,000 people have benefited from SeniorNet's services.
Livingston adds that SeniorNet's classes are comprised entirely of seniors. "It's a very comfortable and relaxed environment for those who are nervous about learning computer skills," she says.
Not all seniors are going to take to computers with the same level of enthusiasm and understanding, says Rains. In general, older people need to be taught about computers somewhat differently from other newbies.
"The sponge-like retention and boundless inquisitiveness of youth rarely survives with the same gusto into the third stage of life," Rains says. "Yet there is something deeply impressive about the self-knowledge, discipline, and frequently, the sense of humor of a mature learner."
"The younger generations have grown up with computers, and so certain skills are taken for granted," Livingston says. Those skills include using a mouse, how to open a program, and how to save a document. These tasks are second-nature to most computer users, so teachers need to realize that they're working with people who are truly starting from scratch.
"For someone who has never learned these fundamental skills, using a computer is like learning a new language as an adult," Livingston says. "You have to go through each basic practice slowly and step-by-step. You also need to repeat these processes and build upon them as you go. Seniors can often be intimidated by the prospect of taking classes with younger students because of this 'knowledge gap.' SeniorNet's model tends to work so well because students are surrounded by, and taught by, peers."
Giving Seniors a Helping Hand
Senior communities and associations with significant numbers of seniors can help get their residents online by setting up a computer room onsite. Rains suggests making the room "like home" while also establishing an Acceptable Use Policy and requiring residents to sign it. Residents should be held responsible, not only for their own behavior, but also that of their guests. "Underscore that use of the facility is a privilege—not a right—and that privilege is contingent on following the policy," he says.
Another good idea might be to seek out your community's computer-savvy residents and enlist them to volunteer to maintain hours at the center to help residents. If you decide to hold classes, Livingston recommends having one instructor teach the class, while two or three "mentors" walk around the room providing individual instruction as needed.
Even if you don't have a computer room, you can still encourage residents to learn about computers. Most local libraries now have computer rooms, and many offer classes geared toward new users. There are programs that involve donating used computers to seniors, but Livingston says it can be difficult to obtain a computer this way. The good news is that there are ways for people even on tight budgets to afford a computer.
"Seniors can buy refurbished computers through many retailers at a significantly discounted price," she says. "Most computer companies are selling new computers for record-low costs, starting as low as $350."
Keep in mind that different people will have different goals and expectations of what they hope to gain from a computer course or learning clinic—and that's not limited to seniors. Some people are happy just knowing how to write a letter, surf the Internet, and send an e-mail. Other people may want to do more. Rains says that SeniorNet's courses include teaching software like Microsoft Office, Quicken, Photoshop, Family Tree Maker, and more.
"Once someone has the skills to go online, there is a vibrant online community at SeniorNet.org discussing dozens of books, learning Latin and Greek, exchanging recipes or tips on trouble-shooting a computer or a web page," Rains says.
Communicate and Connect
Computers may seem like a young person's game, but seniors can benefit greatly from going online.
"One big advantage is being able to do things remotely," says Byrne. "With online banking, they can pay their bills, and move money around their accounts without leaving home. That can be a big benefit."
This is advantageous for seniors (or anybody) who don't have a car, or who have one but don't want to drive at night or during inclement weather.
Communication is another big draw. After learning how to use a computer, seniors often enjoy reading e-mail and getting photos from children and grandchildren. Indeed, today's technology allows a grandmother living in New Jersey to get regular updates and photos of her grandchildren who live in California without waiting for snail-mail or a visit.
"I have always considered the ability to use e-mail to be the greatest value of having a computer for a senior," Byrne says, "followed closely by the ability to take and receive digital photos. One of the unfortunate effects of aging can be isolation. The Internet can be a great tool for communication."
Byrne tells a story about an instructor he worked with who taught seniors by starting out by talking about the issues they face living in senior-oriented communities, very often with people their own age and away from family.
"They wanted meaningful engagement, connection with family and friends, and entertainment," Byrne said. "Working from the needs they expressed, the instructor introduced solutions that involved technology—e-mail via computer, handheld, or WebTV (MSNTV), scanning paper photos, and including digital photos as attachments, PC videocams, and VOIP (voice over Internet Protocol). By the end of an eight-week session everyone had plenty of e-mails from [great]-grandchildren, slide shows, and videos they had made."
There are, of course, aspects of the Internet seniors tend not to like, says Byrne. These include unwanted or offensive content, and website design geared toward young people, which seniors may find alienating, or just difficult to navigate.
While seniors may still be in the minority online, most seniors who take that important first step toward learning and using the Internet find that the benefits of being online far outweigh the annoyances. According to Rains, seniors are getting with the program in surprising numbers—in fact, a coordinator at one of SeniorNet's centers recently had a problem related to those numbers, though it was a good problem.
"Using every available hour on every available machine in the center, they still have to turn away between 200 and 300 people each quarter," Rains says. "Granted, they are in Silicon Valley, and have an outstanding volunteer staff—but even in other parts of the country the demand for age-appropriate training is not slowing down."
So maybe it's time for your association to suggest or facilitate some computer literacy resources for your non-computer-savvy residents. The benefits to both resident and the community as a whole might surprise you.
Anthony Stoeckert is a freelance writer and a frequent contributor to The New Jersey Cooperator.