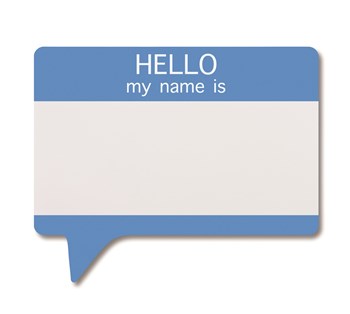 In the business of property management, reputation is everything. One manager with a reputation for knowing the business is Jim Buckley. As the founder and owner of Cliffside Park-based Buckley Management, this one-time boarding house owner has built a successful business, managing more than 30 properties in Bergen and Hudson counties. Armed with over 25 years of experience with high-rise, high-rent properties, Buckley has created a niche for himself by applying those same management principles to smaller properties. It's the driving force behind Buckley Management, a company that has doubled in size in the last two years.
To trot out that tired old phrase, necessity really is the mother of invention—or at least the creation of a property management firm. After graduating from college, Jim Buckley found himself in a situation familiar to a lot of young people entering the job market: there weren't many jobs to be found. He decided to start his own enterprise, buying and managing rooming houses in New York City. Soon however, it became clear that the job was both stressful and dangerous, and Buckley took a job in Queens for a management firm that specialized in co-ops. "I found it was easier to run someone else's property than my own," says Buckley.
After serving his apprenticeship with the Queens firm, Buckley struck out on his own, founding Buckley Management, a subsidiary of CM3 Management. Today, the company has a growing base of clients, all interested in getting the attentive service that Buckley feels separates his firm from the pack.
It's All in the Details
Buckley offers a wide range of services, aimed at helping boards of small to mid-size buildings and associations keep their ships running smoothly. Buckley staffers will provide financial management, including month-to-month financial comparisons designed to help track spending trends and analyze future budget needs.
The firm also offers property inspections, meaning that each building on their roster will be visited at least once a week by a Buckley manager. This gives the manager the opportunity to become aware of potential problems with building systems or even the cleaning crew before they become significant issues.
"We're all familiar with all the buildings," says Christopher Buckley, Jim's son and colleague. "If you call us, anyone in our office can help you. We try to get to know everyone."
Even though he's the president and CEO, Jim Buckley will routinely conduct site visits himself, especially when a property is going through a major upgrade. By being intimately familiar with a building or development, Buckley says, "You can come up with unique solutions to problems. You become an expert at boilers and plumbing and the inner workings of the building. I like to know [these things,] because if a plumber calls me on a Saturday night and says there's a problem, I need to be able to know that system and know what might have gone wrong."
It helps, Buckley says, to have that knowledge in hand, enabling him to talk to repair crews on an equal footing, or even being able to suggest solutions they might not have considered because they don't know the history or inner workings of the building or community association in question.
Buckley managers also pledge themselves to learning an association's bylaws and house rules inside and out. Knowing the rules means smooth enforcement, ensuring peace and quiet in the buildings and among the neighbors. Staffers also are well versed in all state and local regulations, procedures and forms, taking the guesswork out of the sometimes-labyrinthine bureaucracy of building management.
Under the Buckley aegis, associations also enjoy thorough competitive bidding services, with staff attempting to give the same bargaining power to smaller buildings that high-rises tend to enjoy. This practice is applied especially to larger ticket items such as insurance and energy, trying to find a strong balance between price and quality.
Other services offered by Buckley include capital reserve studies, major project supervision, personnel supervision, back office support, document preparation for owners looking to sell, refinance or renovate their units, accounts payable and receivable services and a 24-hour emergency line.
Being on call is something that Buckley takes seriously. The successful resolution of a problem can have a silver lining. "I see emergencies as opportunities for new business," Buckley says. "If you handle something well, people will talk. Word spreads."
Beyond their standard services, Buckley also provides consulting on per-case projects such as energy management, project and construction management, loan consulting and financial consulting.
How Business is Done
By the time he began his firm, Buckley already had decided on the guiding philosophy of his management style: it would be about giving small to mid-size co-op and condo communities the kind of attention usually bestowed on larger buildings.
"There's a need for people who've run high rises to use their experience in working with smaller buildings," Buckley says. "We know how to get [our associations] better prices on things like energy or insurance." The same attitude toward cost savings can be just as financially rewarding for mid-size organizations as they are for the buildings that are home to hundreds.
Buckley's other management cornerstone is the idea of personal attention. "I become intimately involved with all the buildings we run," he says. "When we first get a building, I usually run it personally for the first few months."
Buckley says he wants board members and residents to know that they value their building and the investment each unit owner has made in their property. "It goes back to my experience being a landlord," he says. "This is a business and the bottom line is important to people. I always try to treat each building as if it were my own."
That feeling permeates the entire company, says Christopher Buckley. "There's a personal feeling here," he says. "Our annual meetings are like a family get-together."
This kind of personal attention seems to have paid off. "The first two buildings we ever managed are still with us," Buckley says. "Our 18 core buildings have been with us for at least 10 years, and it's because there's such a personal relationship."
Part of that relationship means being there for his clients. Buckley says he has a deep sympathy for the life of a board member. "These people are all volunteers," he says. "They're busy and they need someone to help them run this business." That kind of attitude also seems to have played a role in the long-term success Buckley enjoys with his clients.
What the Future Holds
It's only been in the past two years that Buckley Management has doubled in size. That was a choice the firm made cautiously, concerned as they were with the small-office feeling for their clients. "I really hadn't been looking for new business until the last couple of years," Buckley says. It wasn't until his family entered the business that he finally felt comfortable expanding his client list. "It's hard to expand in this business without people who are willing to go 24 hours a day," Buckley says. "I knew my sons understood that commitment."
With the company running smoothly, Buckley foresees other expansions in the future. As his son Christopher says, the plan is to "Grow, prosper and continue our strong relationship with our clients." What better way to continue the Buckley Management tradition?
Recently, The New Jersey Cooperator sat down with Jim Buckley to get some one-on-one insight into how he runs his company and what his thoughts are on his industry.
What makes a good managing agent?
"You need to understand that there really are three different aspects to property management. First, there's bookkeeping. You always have to be tenacious about how you do it. Then there's the mechanical and structural side of things. You have to have an intimate knowledge of a building and what that means. By doing that, you can preserve capital for your client. Finally, you have to remember that you're helping run a little society. You have to know the rules and enforce them. If you have consistent rules, the society runs better. When people appreciate where they live, it shows."
You talked about taking the time to get to know your buildings well. In what ways is this helpful?
"As an example, we're always diligent in our use of energy. In most cases, that's a building's largest expense. You always have to make sure the building is using the most efficient apparatus. You want to make sure they're not blowing that heat out the chimney either. You want to help them be diligent in getting the most out of their heating systems, by using things like timers. To do this, you have to have an understanding of the building."
What have been some of your best experiences in property management?
"Seeing some of the buildings that have changed in nature and appearance. One building, we helped make it look like it did when it was built in 1921. We went to Brooklyn to an architectural restoration place and found doors and fixtures and other things that replicated the original look of the building. It's things like that experience that take you out of the mundane day-to-day."
What would you like the future of Buckley Management to be?
"I think there's a good chance we'll double in size again over the next three years. If we can do that without losing the personal touch, then we'll do it."
Liz Lent is a freelance writer and a frequent contributor to The New Jersey Cooperator.