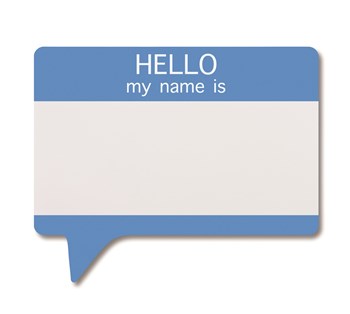 With both history and innovation on its side, the trade association known as the Professional Landcare Network, or PLANET, is going strong midway through its fourth decade. Based in Herndon, Virginia with branches across the contiguous United States as well as Alaska, Hawaii, and Canada, and formerly known as the Associated Landscape Contractors of America, PLANET promotes business management skills and profitability, as well as a set of customer-oriented, environmentally-conscious organizational goals.
While the organization itself is composed of landscape maintenance, installation, design and building contractors, and interior landscaping firms, individual members comprise numerous intra-organizational committees devoted to everything from building college training programs to monitoring marketing efforts and legislative issues to assessing membership needs. It is this extensive network of committees that forges such a strong connection between the beginning of a career in the field as a student explores the industry's many options and the evolution of that individual's prowess as a businessperson.
PLANET-wide Interests
Yet PLANET does not just concern itself with the recruitment and development of members and member firms. The organization also has a strong code of ethics stressing devotion to members and clients, as well as to the earth itself. PLANET's mission enjoins members to be honest and professional in business conduct, to honor and preserve the environment, to adhere to the laws surrounding the industry, and to offer employees not just a fair and safe working environment, but opportunities for growth and advancement in their field. This attention to ethics, conduct, and environmentalism sets PLANET apart as a group operating for more than bottom-line profits.
Transition and Opportunity
The transition from ALCA to PLANET took place in January of 2005, in an official merger with the Professional Lawn Care Association of America (PLCAA). The organizations merged to become the Professional Landcare Network, or PLANET, representing more than 4,000 member companies and more than 100,000 employees. The merger reflects a mutual devotion to the green industry by passionate, active members committed to exploring and expanding the cutting edge of all aspects of landscaping.
The PLCAA/ALCA merger also added a satellite office in Atlanta, Georgia to the home office in Virginia, as well as expanding services offered by the range of firms in the association. The services now offered include sod and seeding, nursery, the landscaping of interiors, sports turf, water gardening, landscape design/build and maintenance, natural area management, wetland management, lawn care, landscape restoration, landscape architects, tree and shrub care, irrigation, and even snow removal.
Opportunities abound for PLANET members. A member can attend conferences on topics such as "Management for the Green Industry" and use the group's websites—www.alca.org and/or www.landcarenetwork.org—to search job openings, post a resume, order books, videos, and software, or the monthly publication Landscape Contractor News.
It's also possible for members to gain international credentials in the green industry through the organization's certification programs, such as the Certified Landscape Professional title, meant for interior and exterior landscape company owners and managers reaching to become leaders in the industry. Additionally, PLANET offers awards programs for environmental improvement made by landscape professionals; landscape contribution made by major corporations, developers, or municipalities; and for landscape contractors who have a proven track record of commitment to safety on the job.
Made By its Members
PLANET includes approximately 2,500 member firms in the green industry for which it develops and provides these many programs. Affiliated organizations include the Council of Tree & Landscape Appraisers, the Green Industry Expo (GIE), and the Horticulture Research Institute (HRI). Other organizations still carry the head organization's original name, such as the ALCA Educational Foundation (AEF) and the ALCA Certification Council. The numbers of clients that reap the benefits of these programs number in the tens of millions.
Commitment to professional landscaping on the part of PLANET extends all the way to the current fundraising for Renaissance Park, a commemorative site in Lower Manhattan to honor the heroes and victims of September 11, 2001. PLANET board member Jim Martin has worked on a volunteer basis with the NYC Department of Parks & Recreation to make this endeavor possible. Additionally, internationally renowned artist Ellyn Zimmerman has also volunteered to put the finishing touches on the park. On the group's website, donors may contribute at three different levels, or even purchase a segment of the park. Fundraising is still in process for this endeavor, which will reach final design stages later this spring and commence building this fall.
A Chat with the PLANET
Recently, Vicki Bendure of Bendure Communications, Inc., and a spokesperson for PLANET, described the organization's goals and accomplishments, and where it's going now as a unified group.
How have the goals of the ALCA founded in the sixties line up with those of the PLANET of today?
"The original organization has changed considerably since the 1960s when ALCA was formed as a trade organization for landscape contractors to get together and share ideas. Now, through merging with the PLCAA, the organization has obviously broadened considerably to serve more members with more varied disciplines.
"The contingency that remains are like-minded members who are entrepreneurial and interested in remaining on the cutting-edge of the green industry. Important issues such as certification and continuing education have emerged over the years as an integral component of the organization as well as lobbying issues, the evolving business climate, the emerging company, employment, etc. The organization has grown to become a powerful voice for professionals in the green industry who operate sophisticated and complex businesses."
Which projects will PLANET be focusing on developing in 2005?
"Currently, PLANET is working diligently on getting the cap raised on H-2B. The H-2B visa program was created under the U.S. Department of Labor to allow guest workers to temporarily work in the U.S. to fill nonagricultural jobs for which U.S. workers are in short supply. H-2B allows hiring foreign workers—with valid visas—for up to ten months within the USCIS fiscal year (October through September). It was announced on January 3 that the program had reached its cap [for the second year in a row]. This program is vital for many PLANET members. The recently introduced "Save Our Small and Seasonal Businesses Act of 2005" in the Senate and House of Representatives will help if it is quickly passed this year.
"Other projects include ongoing work with Renaissance Park in New York City, Student Career Days on March 19th through the 22nd at the University of Maryland, Legislative Day on Capitol Hill in July, and an exciting new marketing program centered around certification."
Who are some members or directors to watch? Who is doing interesting and/or innovative work in your organization?
"It's very difficult to single out a few, as this is such a high-energy board with enormous talent. PLANET President Dan Foley is a guy with endless energy and great ideas. He, along with [secretary/treasurer] Maria Candler have been leaders in national H-2B discussion and strategic planning.
"Jason Cupp has been a long-time member who has now emerged as the marketing/PR chair—a critical role for any new organization. Jason comes to the table with new ideas and new energy. I think overall, this is a board that recognizes the opportunity of representing and forming a new organization. They have already given countless hours of their time and energies in ensuring their positive influence."
Your organization puts quite a bit of emphasis on being responsive to environmental concerns. What successes have you seen within in the industry regarding environmental action, and what actions would you still like to see?
"We're currently working with a coalition of government, industry, and environmental groups called "Lawns and the Environment" to establish guidelines for responsible lawn and landscape practices for the public. We are also working with the Chesapeake Bay Foundation through a grant they have with the EPA to have lawn care companies in a part of DC, Virginia and Maryland offer a special "Chesapeake Club" fertilization program for customers that use a specifically designed program to protect the Bay."
How has the education of future green industry workers changed in recent years, and what part has ALCA played in those changes?
"Certification has become extremely important to both ALCA and PLCAA members and continues now for PLANET. The general public is starting to understand that they can specify certification in business bids and requests for proposals and residential clients can hire certified arborists, landscape contractors and lawn care specialists and know they come with a strong base of knowledge and technical ability."
Audrey Dundee Hannah is a freelance writer living in New York City.