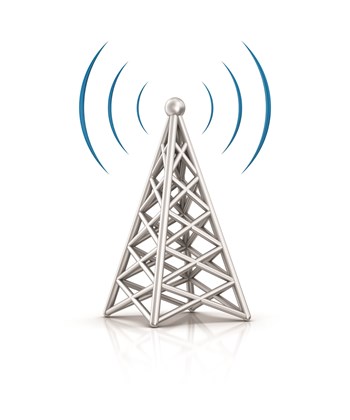 Successful property management is as much an art as it is a business. A good manager needs to be able to think on her feet, respond quickly to problems, and exude sincere concern when faced with a homeowner's complaint. A manager needs to understand by-laws, accounting and marketing, then dig deep to find a knowledge of boilers and sanitation issues, even interior design. To achieve success in the property management business takes a creative, detail-oriented mind and the patience of a saint.
How do people learn these skills? How does a beginner take in all the do's and don'ts of this high-stress position? Managers seem to agree that success comes with finding the right balance between temperament and an understanding of the finer points of the trade. Managers also have the added opportunity—and some might say burden—of dealing with the high-tech world of today, a place where people are at the beck and call of their cell phone, always accessible and therefore, always at the ready.
Learning the Ropes
Before any kind of training can occur, prospective property managers undoubtedly will face an assessment of one kind or another. "Our first question is always, 'what kind of experience do they have when they get here?'" says Gary Wilkin, president of Wilkin Management Group based in Mahwah.
After that, these fledgling property managers will get an in-depth course in how Wilkin does business and what the company focus is. This is not unusual for property management companies who rely on their customer service abilities and a personal touch or philosophy that will set them apart from competitors. "This is the sponge stuff - the stuff they soak up, learning how we operate as a company," Wilkin says.
Communication skills are high on every employer's list as well. "People need to learn how to communicate—on the phone, in person and in writing," says Elaine Warga-Murray of EW Murray Associates in Howell.
"The two most difficult things to master in this business are customer service and people skills," says Jim Magid of Wentworth Property Management in Lawrenceville. "The ability to be astute about the reasons behind a homeowner's call and what is important to the person calling is vital. It's about being able to follow through on a request and have sensitivity to the client's needs. No matter what kind of day you're having, you have to keep that positive face."
Wilkins agrees. "The biggest challenge is dealing with different personalities," he says, adding that on the occasions when a homeowner may take an adversarial position, it is important for the manager to have the skills and experience to not only diffuse the situation, but diffuse it in a way that will elicit a positive response.
In today's technology-heavy world, this ability to handle personalities and conflict has become even more important. With wireless devices, cell phones and the countless e-mails that flood mailboxes without cessation, property managers are on call 24 hours a day, seven days a week. Having a grasp on that technology and learning to master it before it masters you, is another key to professional success.
The age of wireless technology is here, Magid says. "My PDA died the other day and I didn't know what to do." He adds that Wentworth is always keeping an eye open for ways to maximize the potential of today's high-tech advances. "We're constantly looking at things in terms of technology and how we can best use it, from websites to intranets to software."
Murray believes a grasp of technology has become imperative to the success of any property management professional. "Managers cannot function without computer skills," says Murray. "Everything is becoming manageable from a computer terminal, with 60 percent of our correspondence coming in as e-mail. Property managers have be able to understand the basic computer programs, things like Excel, Word, Access and PowerPoint."
A grasp of digital photography is becoming more important, too, as more and more people in the business are embracing the speed with which problems can be solved when they can have a clear understanding of the situation via a digital image, sent either by phone or via e-mail.
Teach Me, Teach Me!
Once the guidelines have been established on what property managers need to know, the next question becomes, "How do they learn it?" Organizations such as the Institute of Real Estate Management (IREM) and the Community Associations Institute (CAI) offer a wide variety of courses aimed at neophytes and seasoned professionals looking to expand their education.
IREM offers a wide range of courses covering everything from fair housing and financial administration to legal issues and maintenance matters. IREM also offers programs for earning valuable credentials including that of a certified property manager (CPM) and an accredited residential manager (ARM). Earning these designations does involve some heavy mental lifting—becoming a CPM means successfully completing eight different courses. IREM training is available through on-site classrooms, online study or home study, offering a high degree of flexibility.
CAI provides a wide-range of courses for both community volunteers and property management professionals, ranging from beginner to advanced topics. They also offer coursework for professional designations including Association Management Specialist (AMS) and Professional Community Association Manager (PCAM).
"Schooling credentials are very helpful," Murray says. "People need to be well-schooled in this industry."
In addition to professional development courses, the other best place to learn the trade is on the job. Companies such as Wentworth, Wilkin and EW Murray all provide comprehensive training programs for their staff. "We train them on the nuts and bolts of the operation—how accounting works, how purchasing works," Wilkin says. "We give them the lay of the land. We walk them through the public offering statements. We give them knowledge of all the housing sites. We'll take them out to meet contractors and introduce them to board members."
This process usually takes one to two months, but the end result is a property manager who is confident, competent and ready to hit the ground running.
Training also gives managers the opportunity to get to know each other and learn from one another. "We train people in formal group settings to bring managers up to speed on significant customer service techniques," says Magid. While things like video conferencing may seem like an attractive training tool, it does not always fit with a company's style.
"When it comes to training, we've discussed teleconferencing, but because we spend so much time apart, we like the face to face meetings," Magid says. "We like to be able to come together at least quarterly to share our experiences. I think sometimes people become disconnected with the electronic options."
Magid also believes that mentoring—one of the world's oldest training tools—is still one of the most effective. Letting new managers work and learn from older, more seasoned professionals can quicken and deepen the learning process, something that has not changed in today's tech-heavy times.
Being adept at the techie-side of things does, of course, go a long way toward success, especially with more and more firms such as Wentworth and EW Murray Associates creating their own software applications to manage their clients and properties.
To keep its communities' residents, staff, management, and boards connected 24/7, Wentworth has created a specialized software program called WentworthConnectfor their company. Wentworth hired a computer software analyst from Simplikate Systems to develop their proprietary technology, which effectively links up all its managers with the properties, boards and homeowner associations that they manage.
Armed with Palm Pilots (or PDAs), property managers can go to one of their communities, click on their PDA, and log into the WentworthConnectdatabase for that building's street and address. If they're investigating a violation—say for a bicycle out front or an illegally parked car—their PDA has a built-in digital camera with which the agent can take a picture of the violation.
Another benefit to lightning-quick communication between management, building staff, and residents is enhanced security for shareholder/ unit owners, their family, and their property. For example, the doorman/concierge module of the software is set up to control building access and keep tabs on the comings-and-goings of the people that live and work within the building community. Residents can also be sent real-time alerts as to when work is commencing at the property or when a weather emergency is imminent.
In addition to the Microsoft basics that Murray described above, employees of EW Murray Associates need to master EWM PropertySoft,a proprietary software program that allows staff to manage everything about an individual unit and access copious data on property owners, buildings and past histories. Because of the intuitive design of the program, training new personnel to use and master it has proven relatively painless.
"Essentially, they get a CD and a training book and go through a tutorial," Murray says. "They can learn the system in less than an hour." Ultimately, she says, EWM PropertySoft"saves our managers a phenomenal amount of time."
No matter how much knowledge or training one person has though, success in the property management field comes down to being able to understand people.
"We've found that fundamentally the skills can be learned but the key is to find the right personality for the job," Magid says. And it's imperative for that job to be done well. "Finally, our industry is starting to be recognized for what we do on a day to day basis," he says. It's important for managers to work up to and live up to that level.
As with any profession, being well-trained, being willing to learn and most importantly, being open to people will add up to a very successful career. Not a bad trade-off at all.
Liz Lent is a freelance writer and a frequent contributor to The New Jersey Cooperator.