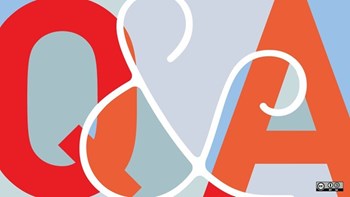 Q. My wife and I live and own a unit in a 55-and-over mid-rise condo complex. We have an underground parking garage for residents only. A garage door opener is needed to enter and exit. There are 80 units with 128 assigned parking spots and nine unassigned parking spots. The board of trustees is trying to put a limit of seven days on parking in the handicapped spaces. The assigned spaces have no limit. Some of us handicapped persons cannot move our cars in seven days due to disabilities, and some only use their cars to go to the doctor, sometimes monthly. I find it very unfair to put a limit on a handicapped space in a private, for-owners-only parking garage where every owner has one or two spaces assigned to them. What is the point of the unassigned handicapped spaces? What can be done about this?
A. "To understand the issues relating to accessible parking," say attorneys Hubert Cutolo and Joseph A. Kutschman III of the Manalapan-based firm Cutolo Barros LLC, "we will begin this analysis with an overview of the relevant laws pertaining to disabilities. Starting with the Rehabilitation Act of 1973 through the passage of the Americans with Disabilities Act (ADA), the rights of persons with disabilities to be free from discriminatory housing practices has become a civil right that is protected by both State and Federal law. The Federal Fair Housing Act (FHA) was initially passed as part of the Civil Rights Act of 1968. The purpose of the FHA was to protect certain classes of persons ('Protected Classes') from discrimination in real estate transactions. These included persons who were subject to discrimination because of their race, sex, color, religion, and national origin. In 1988, the FHA was amended to add two new classes of protected persons: persons with disabilities and families with children ('Amendments').
"These Amendments not only equated persons who are disabled with other protected classes, but recognized that persons with disabilities might require additional accommodations to enable them to use and enjoy residential dwellings. The definition of disability (referred to as 'handicap') in the FHA is exceedingly broad and includes a physical or mental impairment which substantially limits one or more of a person's major life activities, having a record of such impairment, or being regarded as having such an impairment. 42 U.S.C. § 3602. The Act recognizes that persons with disabilities might require relaxation of rules or physical renovations to enable them to occupy a dwelling, and thus, discrimination includes a refusal to allow for reasonable physical renovations to the dwelling or for changes in policies or practices to enable a handicapped person to use and enjoy a dwelling. 42 U.S.C. § 3604. Examples might include allowing a person with mobility impairment to install a ramp, or allowing a person with a visual impairment a service animal in an apartment building with a no-pet policy.
"New Jersey's Law Against Discrimination, N.J.S.A. 10:5-1 et seq., (LAD) is the State law that is analogous to the FHA. It was amended after the passage of the FHA for the express purpose of incorporating into State law all of the provisions of Federal law. The two coexist independently, so that even if the FHA were repealed, State law would provide protection to all of the protected classes.
"Both the Act and the LAD define 'handicap,' but the LAD statutory definition is much broader in scope than that of the federal law. Under the FHA, 'handicap' means 'a physical or mental impairment which substantially limits one or more of such person's major life activities, a record of having such an impairment, or being regarded as having such impairment.' 42 U.S.C. § 3602(h).
"The LAD does not require that a disability be so severe as to limit a person's major life activities. Rather, the LAD defines 'handicapped' in terms of the nature or cause of the disability: 'suffering from physical disability, infirmity, malformation or disfigurement which is caused by bodily injury, birth defect or illness including epilepsy, and which shall include, but not be limited to, any degree of paralysis, amputation, lack of physical coordination, blindness or visual impediment, deafness or hearing impediment, muteness or speech impediment or physical reliance on a service or guide dog, wheelchair, or other remedial appliance or device, or from any mental, psychological or developmental disability resulting from anatomical, psychological, physiological or neurological conditions which prevents the normal exercise or any bodily or mental functions or is demonstrable, medically or psychologically, by accepted clinical or laboratory diagnostic techniques. Handicapped shall also mean suffering from AIDS or HIV infection.' N.J.S.A. 10:5-5(q).
"Courts interpreting the LAD have consistently recognized the broad scope of its definition of handicapped. See e.g., Santiago v. City of Vineland, 107 F. Supp.2d 512, 547 (D.N.J. 2000) ('[T]he New Jersey Law Against Discrimination (NJLAD) is intended to cover more than just 'severe disabilities and, accordingly, does not require that the handicap substantially limit a major life activity.'); Enriquez v. West Jersey Health Systems, 342 N.J. Super. 501 (App. Div.), certif. denied, 170 N.J. 211 (2001) (gender dysphoria qualifies as a handicap under the LAD). Specifically, the New Jersey Appellate Division has held that '…depression, like alcoholism and other psychiatric disorders, qualifies as a 'handicap' under the LAD.' Domurat v. Ciba Specialty Chemicals Corp., 353 N.J.Super. 74, 90 (App. Div. 2002).
"Landlords, condominium associations, cooperative boards, and anyone else with authority that impinges upon the residency of a person with a disability must 'make reasonable accommodations in rules, policies, practices, or services, when such accommodations may be necessary to afford [a disabled person] equal opportunity to use and enjoy a dwelling unit.' 42 U.S.C. § 3604 (f)(3)(B); 24 C.F.R. 100.204 (a); N.J.A.C. 13:12-3.4 (f)(2). The obligation to accommodate extends to rules, policies, practices, or services that concern public and common use areas as well as those that concern the dwelling unit itself. Ibid. A common example of a reasonable accommodation is the creation of a reserved parking space near the apartment unit occupied by a tenant who has difficulty walking. 24 C.F.R. 100.204 (b) e.g. 2. Accordingly, it is clear that state and federal law will trump the by-laws of any condominium association.
"As a preliminary matter, any New Jersey State Law and the ADA set forth the guidelines for Certain parking privileges are afforded to persons with disabilities. For example, in public parking where time limits are imposed, a person with a handicap license plate or placard may park up to a maximum of 24 hours. N.J.S.A. 39:4-207. Here, the parking garage is private property, so the applicable statutes ('Title 39') to public parking do not apply. The proposed rules and regulations limiting the handicap spaces are likely in violation of the FHA and LAD. Specifically, the proposed rules and regulations are singling out a protected class, persons with disabilities, by exclusively regulating the use of the accessible parking spaces – and not all spaces in the parking facility. It is our opinion that, while the Association may promulgate rules and regulations applicable to all parking spaces, the proposed rules which apply only the accessible spaces are likely in violation of FHA and LAD."