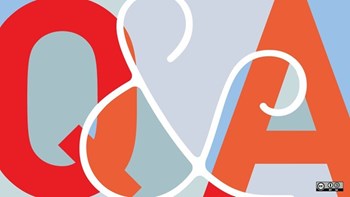 Q. Can an association change a unit owner's right to rent out his unit?

A. The New Jersey Condominium Act provides that a condominium's master deed "shall set forth, or contain exhibits setting forth … restrictions or limitations upon the use, occupancy, transfer, leasing or other disposition of any unit… ." N.J.S.A. 46:8B-9.(m)," says attorney Eric F. Frizzell, a partner with the Glen Rock-based law firm of Buckalew Frizzell & Crevina LLP. "Based on this statutory provision, any restriction on a unit owner's right to rent his unit cannot be imposed merely by enacting a board resolution, but instead requires an amendment to the master deed or an "exhibit" to the master deed, namely, the bylaws. However, if an association's master deed already contains provisions regarding leasing, an amendment to the bylaws would likely not be sufficient, and a master deed amendment would be necessary.
"A question that commonly arises is whether an association can restrict the rights of an existing unit owner to lease his unit, where no such restrictions previously existed, i.e., must the rights of existing owners to lease their units be grandfathered? In the unreported decision of the New Jersey Appellate Division in the case of Cape May Harbor Village and Yacht Club Association, Inc. v. Sbraga, Docket No. A-6122-09T1, decided July 14, 2011, the court ruled that the owner of a home in a homeowners association, who was leasing her unit before the Declaration was amended by a vote of the homeowners to prohibit the leasing of homes to third parties, was not grandfathered. The court found that even though the original Declaration contemplated the leasing of homes, "it also contained provisions authorizing amendments of its provisions" and therefore "any purchaser was on notice that the provisions in the Declaration were not immutable." A second key consideration on which the court upheld the amendment was that the restriction was reasonable based on all the particular facts and circumstances.
"An association that wants to impose limitations on a unit owner's right to rent his unit should do so by formally amending its governing documents, and for valid reasons that promote legitimate purposes of the association."