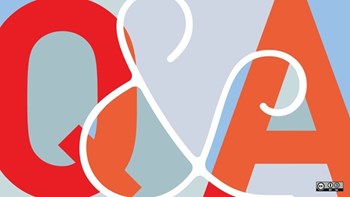 Q. I live in and own a condo in a four-unit condo building. One unit is occupied by the president and treasurer of the board of directors. I am away for a few months, and gave permission to a dear friend to use my condo for a few days. The president and treasurer flipped out and told my friend that she may not enter my condo, or they will call the police. I was FaceTiming my friend during this encounter and telling her to go in and not be bullied. The president told me the bylaws say that I need to ask for written permission from the board to allow a friend to stay in my condo. Is this ridiculous? Is this a power trip? We have no association, just us four units. What should I do?

A. "The answer to your question will be in your condominium association's governing documents," says attorney Anne P. Ward, of counsel in the Newark office of law firm Ehrlich, Petriello, Gudin & Plaza. "To begin, you should be aware that all condominiums are governed by the New Jersey Condominium Act, 46:8B-1 et seq ('the Act'). An 'association' is defined in the Act as 'the entity responsible for the administration of a condominium, …'. A condominium is created by the recording of a Master Deed. The Master Deed creates an association for each condominium and vests that association with responsibility for the management of the condominium property. By definition, the condominium property includes the common elements, limited common elements, and condominium units. (The Act, N.J.S.A. 46:8B-3(i); N.J.S.A. 46:8B-12.) While a condominium unit is owned in fee title, an association may still impose reasonable restrictions on its use. (The Act, N.J.S.A. 46:8B-15.)
"The bylaws of an association are part of the Master Deed. (The Master Deed and the bylaws are generally referred to as the 'governing documents.') It is the bylaws which govern, in detail, the daily administration and management of the condominium. (The Act, N.J.S.A. 46:8B-13.) Moreover, the bylaws empower the association, acting through its board of directors ('the board'), to adopt rules and regulations governing use of the condominium property including, to an extent, private units.
"I have never seen bylaws that do not provide that all owners of a condominium unit automatically become members of the association; they are, therefore, automatically subject to the association's rules and regulations.