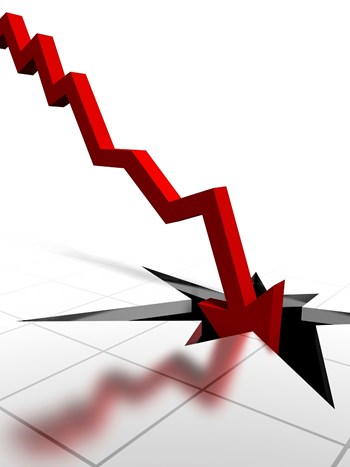 After almost a decade of explosive housing activity thanks to home loans requiring only ten, five or zero percent down, just about the entire country was faced with financial setbacks in the housing market. Subprime mortgage loans shot up almost five to ten percent in interest or lost the backers behind them.
This subprime mortgage crisis has been felt by New Jersey condo and co-op owners as well, with some owners losing their homes, prospective buyers losing their funding, sellers being forced to rent and shareholders required to increase their common fees because of units falling into bankruptcy.
Because of all this, some co-op and HOA boards have adopted more stringent financial requirements for prospective residents. Banks have also raised the bar on what is needed in terms of documentation for people looking to get loans to buy a condo or a co-op.
The Crisis
So how did the astoundingly bullish housing market of recent years turn tail and begin its downward slide? According to Emmanuel Argentieri, a bankruptcy lawyer for Parker McCay in Marlton, the problem basically stems from unscrupulous lenders making loans to "subprime" borrowers with poor credit, often with no down payment, and sometimes without even requiring verification of income. These lenders made too many loans to people who were at-risk of falling behind on their monthly payments in the first place—and once home prices started to fall and adjustable rates started to rise, borrowers found themselves in a very unpleasant situation. Many found it cheaper to simply walk away, rather than try to keep up with ballooning mortgage payments.
"The subprime issue is an industry issue in that the subprime lenders were writing these loans and going into default when the market crashed," says Argentieri, "and these people were put in mortgages that they could not perform on based on their financial situations. These subprime lenders were asked to purchase back these mortgages, but they couldn't."
A lot of people got into adjustable rates that were attractive when prime rates were low, but payments that they could afford at the time are now becoming impossible for them to service, thanks to rising interest rates and increasing payments.
"What happened was a significant number of these type of lenders got thrown into bankruptcy," Argentieri says. "Wall Street sees all these loans going bad, and they demand that the lender to buy them back, but no new funds are made available. There are commitments out there that they can't fund because the Wall Street money men have turned off the faucet."
Fallout Felt All Over
So apart from the obvious impact on subprime borrowers who are now in default and/or foreclosure and the financiers whose fortunes are yoked to investments from subprime lenders, what impact does the mortgage meltdown have on HOA's?
As a result of dwindling mortgage funds, many HOA residents in the midst of selling their units have lost buyers, says Michael Cervelli, owner of Cervelli Management in North Bergen.
"There are these people who are selling units and all of a sudden the buyers are gone," Cervelli says. "They may have had a commitment and the bank disappeared. One case I know of was scheduled to close in two weeks, and the bank they were using dried up—there was nothing the seller could do. They were ready to move, but now they're stuck. I know of dozens upon dozens of cases like this lately."
Without buyers, some owners are being forced to rent their homes, which lowers the value of the property, particularly when multiple units are being rented.
"Eventually what will happen is a situation like in the 1990s, where [condo communities] will become rental properties because people can't sell them," says Nicolas DiMeglio, owner of Superior Management Group Inc. in Somerset. "And when that happens, it becomes harder to sell. If a certain percentage [of condo residents] become renters, the banks won't finance purchases within the building because renters don't take as good care of properties as owners do."
And it's not just established associations and buildings being affected by the crisis: new condo developments are feeling it too, as lenders and the money they promised to provide have disappeared or scaled back their involvement. With so many subprime mortgage companies closing up shop so quickly, many first-time buyers who thought they had financing for their new homes are finding themselves left out in the cold.
"We have several developments now where we can't get anyone to finance them," says DiMeglio, "and we have first-time buyers coming into this condo market having a very difficult time finding anybody to do their financing. In fact, we have a development in Flemington under construction and slated to have the first closing soon—but we just found out that the mortgage company doing the funding is no longer in business. So we are scurrying to get someone to do the financing."
Walking Away
There are some condo owners who are simply walking away from their property when they lose their mortgage because they didn't put any money down, and they want out.
"A lot of people who are in condos are probably in there because of liberal lending that has occurred the past seven to eight years," says Argentieri. "I do a lot of foreclosure work and I am foreclosing on condos just as much as single family residences. They are not immune."
When a condo unit falls into bankruptcy and opens up a vacancy in the association, this forces the other owners to shell out more money in common charges to keep the place well-maintained and running smoothly.
"A lot of [unit owners] can't pay, and people may walk away from them and go into foreclosure," DiMeglio says, "so maintenance fees go up for everyone else because the associations' budget will be affected. The owners that are there will have to supplement the ones that aren't paying."
Cervelli believes that most boards will be willing to work with association members in trouble. "I think most boards have reasonable people and don't want people to leave their homes, so I think they will sit down and work something out with the residents," he says. "They have to pay, but it's a matter of when they pay. Each situation will be unique."
Paperwork Abounds
Unlike condos, co-op boards set their own rules about who they will accept into their building and what a prospective shareholder needs to have in the way of assets, but the subprime mortgage fallout has forced many boards to examine the assets and liquidity of new applicants under a larger microscope.
"For us, the mortgage someone gets must be approved by the board and, because of things happening out there today, we take a lot into account besides just the mortgage," says Art Levine, who serves as vice president on the board of Riviera Towers, a high-rise co-op building in West New York. "We never really made any rules because of the subprime stuff, but I think it definitely plays into how we look at people and what we look at."
Although every co-op board is different, most now require a commitment letter from the applicant's bank, professional reference letters, personal references, two or three years' federal tax returns, financial statements, bank statements, brokerage statements, a letter from an employer verifying employment and salary, plus pay stubs and other documents. This is much more than New Jersey co-op boards were seeking just a year ago.
When co-op boards go over financials, they will want more proof now," DiMeglio says. Questions to expect include: "How are you paying for this purchase?" "How much do you have for a down payment?" "What is your income?" "Your assets?" "Your net worth?
Banks, But No Banks
The banks that made loans to subprime borrowers started running into trouble when the borrowers found it impossible to pay their mortgages and fell into foreclosure. As a result, banks have cut back on all types of loans and are really digging in with their background checks.
"Lenders are going to scrutinize borrowers more carefully in the next six to nine months," says Doug Duncan, chief economist for the Mortgage Bankers Association in Washington, D.C. "We're seeing it all over the country."
As a result of the fallout, prospective homebuyers who might have been encouraged to take out a subprime loan will likely have a much more difficult time securing funding now.
"It used to be if you couldn't get a loan in the conventional finance services, you always had subprime," Argentieri says. "You would pay a higher interest, but the money was there and available. That's not the case as much now. There's not as much accessibility because they are looking at these loans much more closely."
"You have to have strong credit, and [boards] are checking on where the money is coming from," Cervelli adds. "It's no longer just about showing tax forms. The banks are setting up a system now where they are checking everything closely."
Help, I Need Somebody
Since it is becoming harder for people to get loans, that means it's also harder for those with high interest rates to refinance with lower and more sensible payments, because banks are more cautious about who they lend money to.
"It's an issue that is affecting everyone in the industry," DiMeglio says. "Hopefully enough help is out there and people won't lose their homes."
Many government agencies and some banks are setting up ways to advise and assist people who have found themselves facing bankruptcy after taking out a subprime home loan. New Jersey is one of nine states that have set up funds to help homeowners with risky subprime mortgages refinance to more affordable loans in a bid to slow the rate of foreclosures.
"It hasn't really shaken out yet, so no one really knows what is going to happen in the industry," Cervelli says. "As I said, boards should be willing to work with people and make things work financially. It's just better for everyone."
Keith Loria is a freelance writer living in Larchmont, New York.