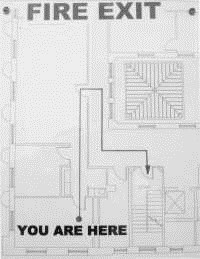 One of the most important things for an urban or suburban dweller to know about his or her condo, co-op or HOA is often the one thing that everyone forgets about—that is, what to do in the event of an emergency. While it's true that the basics of preventing and surviving disasters like fires should be well known to anybody living in an apartment building, condominium or townhouse unit, there is no "one-size-fits all" emergency plan for a multi-family dwelling. Each community is different, with different physical equipment, different building materials and different emergency escape routes.
Because it's important for management to ensure the safety of the community's occupants, it is imperative for association boards and managers to formulate customized, workable emergency plans for their community. Having such a plan enables community members to react properly when the unthinkable crisis occurs, allowing everyone to make it to safety and not be injured in the process.
Planning to Succeed in a Crisis
When coming up with your emergency plan, you should first consider your property's location. Factor in whether your building is in a flood zone, an area of high crime, in a densely populated area, in a suburb, etc. These are all factors to consider when both assessing the likelihood of disaster and planning for it.
"If your housing is near the ocean, you want to be aware of the potential for a hurricane. Some types of risk analysis will help to prioritize your focus," says Bill Morelli, executive vice-president of Homeland Safety Consultants, Inc. in Manhattan.
But such a focus is not likely to happen without the help of a professional, experts say. Richard A. Williams, CPM of Boston, Massachusetts-based property manager Paradigm Partners, advises that a community hire a good property manager to help start the dialogue regarding emergency planning. "Disaster planning for a condo is a very difficult process, and some boards don't grasp the need for such planning," Williams says.