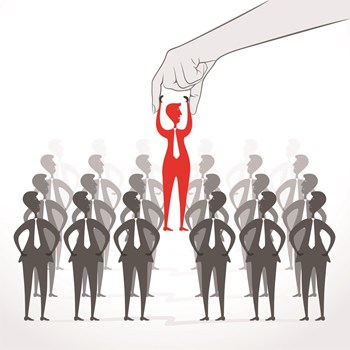 There is always work to be done on a building, whether it's a simple lobby repair or a major capital improvement, and finding the right contractor for the job takes some work. If the vetting process is not done properly, the results could be disastrous.
Consider the following hypothetical scenario: wanting to move quickly on a capital improvement project, the board of a fictional building hastily approves a contractor without bothering to do any reference or background checks. Maybe the contractor was mentioned by a friend of a friend, or just appeared toward the top of a cursory Google search. After the project is already underway, the property manager digs around for information and discovers that the contractor's license is expired. And although there were rave reviews posted on the contractor's website regarding the quality of his previous work for other clients, nobody at this building reached out to those clients to verify that the reviews attributed to them were true. When the property manager visits the contractor's previous work sites, it's clear that the contractor isn't qualified to do what he's been hired to do for the manager's building.
And the surprises aren't over. The manager also finds out that the contractor doesn't have the proper insurance coverage—which leaves the building open to massive liability if something should go wrong in the course of the project. It's looking at those small details that could be the difference between hiring a qualified contractor who can complete a job properly and has the right documentation, and hiring an inept, unqualified contractor that could cause significant trouble for the building.
Do Your Due Diligence
"Having your attorney review any contract from a vendor before signing is one of those situations where an ounce of prevention is worth a pound of cure," says Jonathan H. Katz, an attorney and partner with the law firm of Hill Wallack LLP in Princeton. "Associations often think they're saving money by skipping the step of going to their attorney to review the contract, and what they'll do a lot of times is just sign the contractor's proposal. But the contractor's proposal is geared to be more favorable to the contractor. Anything in the proposal regarding what happens if there is a breach, whether it be attorney's fees, or interest, or indemnification, are going to be very unfavorable to an association." Katz recommends to his clients that they only sign contracts, never proposals. And even if they don't have him draft the contract, he recommends that he at least reviews the contractor's form contract to suggest which provisions should be taken out because they are more favorable to the contractor than they are to the association.
When reviewing potential contractors, having a property manager involved in the vetting process can help reduce headaches for the board. Christine Evans, regional vice president for Associa, a large management firm which has offices throughout the country, including New Jersey, explains, "Individual board members can come under attack, being accused of picking a favorite vendor. Also, they might not have the experience or knowledge needed to understand which contractors are really the best for the job. A contractor may have done a great job replacing a roof on a single-family home, but there are other factors that need to be considered when you're working in a multifamily building with common areas and shared spaces, or when a whole neighborhood is getting their roofs replaced."