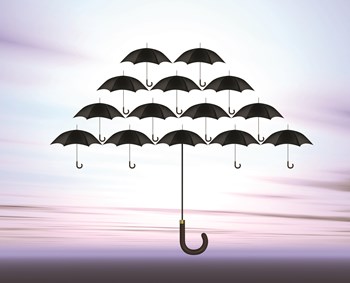 With ownership of property comes great responsibility—and a certain amount of risk. One of the most important aspects of property ownership is ensuring that in the event of loss, damage or accident, your investment is protected. In essence, protecting your investment is protecting yourself.
In an age where hurricane, deadly fires, and terrorism are part of everyday conversation, knowing your insurance policy and understanding how it works can make the difference between rebuilding your life after a crisis and bankruptcy. One of the resources available to policyholders is the public adjuster—someone with inside knowledge and years of experience in the insurance field who may be able to help weed through the sometimes monumental-seeming task of regrouping, rebuilding, and reinventing after a crisis.
Making the Call
Amid the stress of a fire, flood, or other emergency's aftermath, the task of making the call to the insurance company can be just another added stress a policyholder faces. The barrage of questions, the specifics—even the language of the policy may prove too much for someone who has just faced a great loss in their life. Lack of understanding and/or not having the presence of mind to recall every detail or every item lost, stolen or destroyed can have a huge impact on whether a policyholder receives a fair and accurate settlement from their insurance company.
That's where a public insurance adjuster may come in handy. While this is a role less familiar to most policyholders than that of the insurance agent or broker, adjusters have been around nearly as long as the insurance companies themselves. Public adjusters are there to step up in the time of crisis and to act as liaisons between the insurance company and the insured, to advocate for the insured and their claim, and to act as a docent to help the policyholder understand the language in their policy.
Insurance adjusters initially came into vogue about 100 years ago—not only to translate policy language, but to literally translate insurance policies into various languages. Immigrants to the New York metropolitan area who did not speak English well enough to handle their own claims would turn to members of their community to assist in facilitating reimbursements and settling claims. The market for this kind of assistance for all kinds of people quickly became apparent, and the title of public insurance adjuster became more common.
Stepping Up to Bat
Once a public adjuster is involved in a claim—whether it's when the phone call is made upon the discovery of loss, or when a settlement gets more complicated down the road - they will begin the process of arbitrating and advocating on behalf of their client, the insured.
Obviously, public adjusters feel that the sooner they're involved, the better. "It's critical for the insured to get a public adjuster involved as soon as possible," says Leslie Knox, president of Andrew K. Knox and Company, an adjuster firm located in Toms River. "It is the adjuster's job to quantify loss and damage—and the sooner we are able to be on-site, the better equipped we are to capture the exact amount of loss and damage."
As one might imagine, there's a fine line in the adjuster/claimant relationship which adjusters are careful not to cross. "We are not [legal] counsel," says Knox. "We do provide knowledge, but not in the legal sense as an attorney might."
Tackling a host of tasks upon his or her arrival to the site, the insurance adjuster immediately starts gathering the necessary information. Much as an investigating law enforcement official's job gets harder the longer the evidence has been lying around, the adjuster's work can be made exponentially more difficult the longer the claimant waits to enlist his or her services.
Once the initial information is given to an insurance agent by the claimant, it may be difficult to amend or add to the list of damages. Tommy Valvano, vice president of ANC Construction & Restoration and a partner with Kramer Smith Torres & Valvano, an insurance adjustment firm in Lyndhurst, agrees that if you're inclined to use an adjuster, it's generally best to get them involved early on in the claim. However he says, "I have had claims where I have gotten involved six months or even a year into the process, and while there may be a lot to undo—but generally we can help to rectify the situation."
Insurance adjusters know the questions to ask, measurements to take, and avenues for helping the insured—which can include arranging housing for them if there's been a fire or other disaster.
"[An adjuster can help] with anything above and beyond the costs the claimant would normally incur," says Valvano, "such as hotel or rental unit during the restoration process."
Co-op and community association living has its own set of difficulties. Because this lifestyle always means dealing with multiple homeowners' policies, it tends to muddy the waters a bit. Board or association policies and master deeds, individual policies, bylaws and public offering statements are all things to consider when navigating a claim.
But regardless of the complexity of a given case, it really all comes down to the same thing—money. "Most of all, public adjusters can help when an insurance company gives a settlement that isn't enough," says Valvano, and uses the common example of a renovated condo unit. After a loss, depending on the language in a given homeowner's policy, the insurance company may argue that they are only liable for the original specs of the unit—not the upgrade. According to Valvano, "This is not what this type of language was intended for and should not be interpreted as such."
Getting Along in the Industry
While all adjusters are in the same business and technically do the same thing, a public adjuster works only for the claimant, whereas the insurance adjuster works on behalf of an insurance company. This can at times cause some initial tension between the public adjuster and the larger insurance company.
"Some insurance companies recommend dealing with their agent only," says Valvano, "but others know that adjusters help in making sure the process is done correctly the first time and recommend them."
Knox adds, "There is a long-standing prejudice against using public adjusters in the insurance industry because of the fact that once a public adjuster is involved, the insurance company's sole control over the situation is greatly impacted."
According to the adjusters, speaking the language of the industry and flushing out points that might be overlooked by the policyholder alone greatly enhance the chances of the claimant receiving their maximum due. They point out that insurance companies are in business to make money—and with the aid of public adjusters, sometimes they're forced to pay more to policyholders.
At the end of the day however, getting everyone on the same page is a large part of what the public insurance adjuster is there to do. "We also help to mitigate damage by boarding up and securing damaged property—making sure that areas are tarped to prevent further water damage, and so on" says Valvano, adding that it's these types of often-overlooked details that end up saving all parties involved money in the long run.
A Matter of Security
So who pays a public adjuster to come in and work their magic on a particularly sticky insurance situation? Obviously, not every insurance claim is going to necessitate a public adjuster, but when the need is there, so is this service. As a rule, public adjusters do not take money out-of-pocket from the claimant—rather, they take a percentage of what is paid out to the policyholder in the final settlement. For that reason, it often behooves the policyholders to utilize an adjuster for larger-scale claims, rather than for something like a vandalized mailbox or minor storm damage.
And who you choose to represent you to your insurer is nearly as important as the decision to hire an adjuster in the first place. According to Valvano, "Anyone who negotiates a claim on behalf of an insured must be licensed." And remember—always ask questions when selecting a public adjuster. "What kind of damages have they worked on? What residences in the area have they assisted? How many settlements are they currently involved in?" These are just a few of the questions that can help reveal an individual or company's track record in the industry.
Insurance policies exist to ensure a return to normalcy in the event of an emergency. Public insurance adjusters can help make the process expedient and hopefully headache-free.
David Garry is a freelance writer living in New York City.