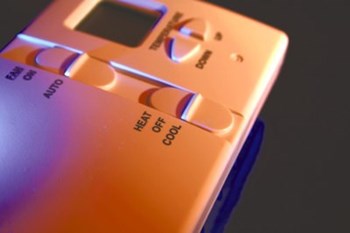 With the colder months upon us, staying warm is certainly a top priority for New Jersey's co-op and condo boards and homeowner associations. Operating their properties efficiently will not only ensure that shareholders and owners stay warm over the winter months, but that your community consumes less energy and saves money on heating costs. So before the first snowflakes fall, it's wise to assess your current heating technology and determine if an upgrade is necessary.
Energy Management Systems
One of the more recent developments in heating technology is the energy management system, or EMS. An EMS controls the operation of the boiler based on indoor temperatures, as opposed to the older technology of basing it on outdoor temperature and time.
"For existing buildings, the second single best investment for the quickest return on investment and quickest results in terms of energy conservation and savings is the installation of an energy management system," says Warren Zaretsky, vice president of marketing at U.S. Energy Group in Fresh Meadows, New York.
"An EMS takes readings from temperature sensors we put inside the building and controls the boiler based on an average of sensors from inside. Basically, it does not care what the outside temperature is as long as the inside temperature is comfortable," says Zaretsky.
With an EMS, there's no need to turn the boiler on or off until the inside temperature drops below a certain point. These systems work for gas or oil heating, or a combination of both.
"A good EMS system will monitor the functions of the boiler, the temperature of the hot water, the temperature of the chimney. It does monitor the outdoor temperature, the running time of the boiler and how long the boiler ran to make heat, and also, separately, how long it ran to make hot water at night. New EMS technologies like ours also have a web-based monitoring program that aggregates the information and makes it easy to read and use," says Zaretsky.
This also results in a significant savings on fuel and fuel costs. In addition, because an EMS causes a boiler to operate less, you'll need fewer repairs and less maintenance.
"We guarantee in writing a minimum of 15 percent of fuel consumption savings over the heat-timer method of boiler operation," says Zaretsky. "Most buildings will pay for it in a year or two. Typically, to do an 80- to 120-unit building would cost anywhere from $8,000 to $12,000. If that typical building was spending $60,000 on gas or oil, 15 percent of that is $9,000 and it only cost you $10,000 or $12,000 to install the EMS. From day one, they're saving 15 percent or more on fuel bills. And that money could be put back into paying for some of these more expensive green technologies."
Moving to an EMS is a relatively simple process, says Zaretsky.
"The cost to install the system is usually based on how many apartments you put the sensors in. It typically takes a day or two to install. Then you're up and running and saving on fuel use," he says.
The installation of an EMS also can help a co-op or condo better balance the heat in the building.
"Typically, we put sensors in the top floor apartments because that's the end of the line of apartments. So if the top floor apartment is satisfied with heat, and if everything else is running properly, every apartment below that should be at least that temperature and satisfied for heat," says Zaretsky. "If it's not and an apartment is cold, then there's something wrong either in the line or plumbing, if the steam isn't traveling. Or it could mean there's a problem in the apartment itself if radiators are blocked by furniture or if valves are shut off. It allows you to see where problems are without wasting energy and fuel."
An EMS is essentially designed for multi-family buildings, commercial buildings or HOAs with central heating. "You need at least 15 units and larger for it to be cost-effective," says Zaretsky. In smaller structures, like townhomes or single family homes within an HOA, there are different things that can be done to reduce fuel. "Most of them revolve around judicious use of their thermostat," says Zaretsky. "Set it lower when no one's home if it has a timing mechanism." He also suggests programming the thermostat at a low temperature in the middle of the night and then giving a blast of heat before anyone in the unit wakes up.
Zaretsky suggests that owners "use the thermostat to coincide with their lifestyle."
Dan Margulies, chief operating officer at U.S. Energy Group advises, "The most cost effective thing that people in small or modern homes can do is buy programmable thermostats." He also suggests an annual boiler service to clean the burner, remove soot, check the flame adjustment and make sure the boiler is functioning properly.
Staying Warm and Saving Money
A top-of-the-line heating system won't make much difference if that heat is escaping. Luckily, there are steps shareholders or unit owners can take within their homes to stay warm and keep heat inside.
Heat can escape from any cracks or spaces that aren't properly sealed. One of the biggest culprits of heat loss are window air conditioning units, which often are left in year round, and not always sealed.
"We manufacture air conditioner accessories. The product line includes weather stripping and replacement side panels for window air conditioners," says Tom Raducha, vice president of sales at Outland Engineering, Inc. in Milford, Connecticut.
Raducha recommends weather stripping to help create a tighter seal around window units.
"When you install a window air conditioner, you break the seal between sashes. So when you install a window air conditioner, you have to seal it up as well as possible. Otherwise, you get air, bugs and other things coming in," says Raducha. Weather stripping is relatively easy to install, and unit owners can do it themselves.
He also recommends air conditioning covers as a way of preventing heat loss.
"If someone wants to leave a window air conditioner in, or if you have a slide-in installed into a hole in the wall, we have covers that will cover the unit. Sometimes you have cold air that comes in right through the air conditioner. The cover can be installed inside the home or on the outside, and will help prevent infiltration of cold air during the winter months," says Raducha.
In addition, Raducha suggests residents make sure the caulking around windows is in good shape and not cracking or falling out.
"It's very easy to get a caulking gun and caulk up air holes. Air filtration will affect comfort and waste energy as well," he says.
Your building or association might also consider submetering, which has to do with electricity. In many apartments, condos, co-ops or townhomes, the residents do not pay for their own electricity. Submetering would turn one bill into individual metering for each unit.
"One of the benefits is if people are paying for their own electricity, they'll be a little more conscious of conservation. It's been proven that a building will use less electricity if tenants are paying for it," says Zaretsky.
Insulating
It's important to understand how efficient your heating is, says Will Cronin of Commercial Thermal Solutions and president of Tiger Foam Insulation in Spring Lake, New Jersey. "Adding insulation is cheaper than changing boilers. Look at the thermal envelope of the building, what year it was built, and that will give you an indication of the type of insulation already in the building. Look at upgrading insulation because whether you take a boiler from 50 percent to 85 percent efficiency, you still want to maintain that efficiency in the building by adding insulation." Cronin recommends adding or upgrading insulation to areas such as attics and crawl spaces, where heat can easily escape. Improved insulation can typically save anywhere from 20 percent to 30 percent on heating bills. He suggests using foam insulation, paired with cotton insulation.
"One inch of foam insulation gives you an air seal. Then you can go over that with cotton insulation, which is environmentally-safe. Fiberglass insulation has possible carcinogens," he says. "Air sealing is an important part of any new construction and retrofit insulation process."
Keeping Track of Fuel
If you've ever wondered if your oil company is delivering the correct amount of fuel, Zaretsky recommends using a digital fuel gauge for oil tanks. U.S. Energy Group has one such product called the Verifier, which lists for $3,200.
"[The fuel gauge] was specifically designed to verify oil deliveries. Without it, when oil companies deliver oil to a building, there's no accurate way to know if they delivered what they said. At least eight percent of all the truck meters are inaccurate, based on Department of Consumer Affairs figures," says Zaretsky.
In short, a fuel gauge provides a way to make sure you get what you paid for.
"During the years when oil was cheap, it didn't matter that there was no checks and balances. The buyer and building manager did not have any way to verify what they were getting. If you have no way of checking, it's prone to abuse," says Zaretsky.
In addition to monitoring deliveries, some fuel gauges also keep track of oil inventory and how much is being used. Knowing the inventory can help make sure your building or community does not run out of oil—a very expensive problem to fix if you've ever run out, and pumped all the sludge from the bottom through your system.
As temperatures drop, keeping heat inside becomes essential to the comfort of everyone: board members, shareholders and unit owners alike. Make sure your co-op, HOA or condo community is prepared to meet even the most bitter-cold days by assessing your current heating system and determining if it needs to be replaced or overhauled. With some advance planning, even the simplest solutions—such as caulking or sealing exposed air conditioners—will make a big impact when the winter sets in.
Stephanie Mannino is a freelance writer and published author living in Hoboken, New Jersey.