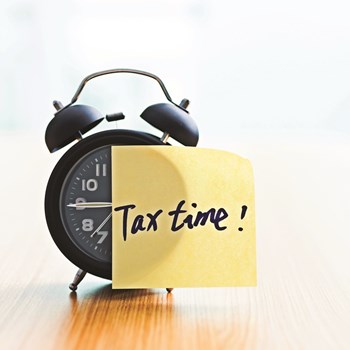 If you live in the United States and watch television, you are undoubtedly aware that every January, right before the New Year, the holiday season advertising tapers off and the tax season advertising begins. From around December 30th to April 15th, America's accountants and its taxpayers are making lists, researching loopholes, and filing returns. This is even truer for co-op and condominium communities and HOAs. These residential entities face a whole list of additional filing requirements for fees and inspections as well as taxes that individual taxpayers are not subject to.
Federal Filing
Say "income tax" and most immediately think of April 15th, tax day. The law governing the filing of annual federal tax returns for co-ops, condos and HOAs under forms 1120 and 1120H is a little different, however. As Stuart Halper, co-founder of Impact Real Estate Management with offices in Manhattan, Queens, Westchester and Long Island explains, "Federal income tax returns for these types of corporations must be filed two-and-one-half months after the end of the corporation's fiscal year. If that fiscal year conforms with the calendar year and the end of the fiscal year is December 31st , the tax returns are due on March 15th," not April 15th when individual returns are due.
"You are entitled to an annual six month extension," Halper continues, "which in cases where the fiscal year ends on December 31st will be September 15." He adds that it's "more common than not" for co-ops, condos and HOAs to file for such an extension.
Jayson Prisand, a partner at Prisand, Mellina, Unterlack & Co., LLP, a certified public accounting firm located in Plainview, New York, says frankly, "It has to do with accountants. The first step [of the filing process] is preparing the audit. The second step is getting the board to approve the audit and finalize it - and that can take some time. Boards may not meet more than once a month, so even if the accountant's work is done, the board may not have the opportunity to review the report. That can hold things up. There's nothing wrong with filing an extension. So typically, we focus on the audit and put most entities on extension. Then, when we get out of audit season, we have more time to complete the tax return, which tend to be completed in the summer."
Long gone are the days of once-a-year, hand collected revenue and expense reports. The collection of data for income tax filings has become a year-round and very exact process. Halper explains his company's system: "We send monthly management reports to the board and their accountants, so they're receiving up to date information all year round, and can start looking at the data at any point. The monthly report contains monthly revenue and expense figures plus year-to-date and budgeted forward analysis. If there are irregularities, they can see them."