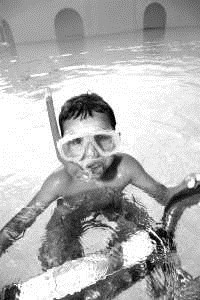 In many New Jersey homeowners associations and condos, amenities are an integral part of a community, offering improved quality of life, recreational enjoyment and convenience. Popular amenities such as clubhouses or pools can create a sense of community, bringing residents together socially. Fitness rooms and tennis courts provide on-site recreational facilities for residents who might otherwise have to travel to a gym and incur the expense of hefty membership fees. These perks, however, also carry risk of serious injury. Does your community have an accident waiting to happen?
Before you panic with thoughts of injury, liability and lawsuits, take heart: there are ways to shield your residents from harm as well as protect the community's assets.
Potential Areas of Risk
While nearly every amenity carries some caution, the areas associated with the highest risk levels include swimming pools, playgrounds, tennis courts, gyms and clubhouses. In addition, community common areas and sidewalks can be hazardous.
"Swimming pools are a big issue both in terms of risk and the cost to operate them," says Dennis Estis, a partner in the litigation department of Greenbaum, Rowe, Smith and Davis, LLP, located in Woodbridge. "Aside from insurance costs, most associations engage independent pool contractors. There's also the issue of lifeguards. You must be very careful who you hire."
Playgrounds are also a serious concern, according to Michael McLaughlin, vice president of loss control for Community Underwriters Association (CUA), one of the largest community association insurers, located in Newtown, Pennsylvania. "Playground injuries usually involve children who suffer a trauma from a fall, entrapment or even strangulation," he says.