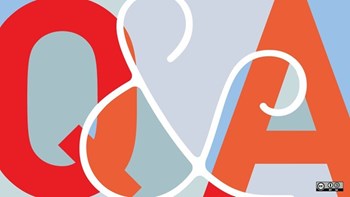 Q. My wife and I live and own a unit in a 55-and-over mid-rise condo complex. We have an underground parking garage for residents only. A garage door opener is needed to enter and exit. There are 80 units with 128 assigned parking spots and nine unassigned parking spots. The board of trustees is trying to put a limit of seven days on parking in the handicapped spaces. The assigned spaces have no limit. Some of us handicapped persons cannot move our cars in seven days due to disabilities, and some only use their cars to go to the doctor, sometimes monthly. I find it very unfair to put a limit on a handicapped space in a private, for-owners-only parking garage where every owner has one or two spaces assigned to them. What is the point of the unassigned handicapped spaces? What can be done about this?
A. "To understand the issues relating to accessible parking," say attorneys Hubert Cutolo and Joseph A. Kutschman III of the Manalapan-based firm Cutolo Barros LLC, "we will begin this analysis with an overview of the relevant laws pertaining to disabilities. Starting with the Rehabilitation Act of 1973 through the passage of the Americans with Disabilities Act (ADA), the rights of persons with disabilities to be free from discriminatory housing practices has become a civil right that is protected by both State and Federal law. The Federal Fair Housing Act (FHA) was initially passed as part of the Civil Rights Act of 1968. The purpose of the FHA was to protect certain classes of persons ('Protected Classes') from discrimination in real estate transactions. These included persons who were subject to discrimination because of their race, sex, color, religion, and national origin. In 1988, the FHA was amended to add two new classes of protected persons: persons with disabilities and families with children ('Amendments').
"These Amendments not only equated persons who are disabled with other protected classes, but recognized that persons with disabilities might require additional accommodations to enable them to use and enjoy residential dwellings. The definition of disability (referred to as 'handicap') in the FHA is exceedingly broad and includes a physical or mental impairment which substantially limits one or more of a person's major life activities, having a record of such impairment, or being regarded as having such an impairment. 42 U.S.C. § 3602. The Act recognizes that persons with disabilities might require relaxation of rules or physical renovations to enable them to occupy a dwelling, and thus, discrimination includes a refusal to allow for reasonable physical renovations to the dwelling or for changes in policies or practices to enable a handicapped person to use and enjoy a dwelling. 42 U.S.C. § 3604. Examples might include allowing a person with mobility impairment to install a ramp, or allowing a person with a visual impairment a service animal in an apartment building with a no-pet policy.
"New Jersey's Law Against Discrimination, N.J.S.A. 10:5-1 et seq., (LAD) is the State law that is analogous to the FHA. It was amended after the passage of the FHA for the express purpose of incorporating into State law all of the provisions of Federal law. The two coexist independently, so that even if the FHA were repealed, State law would provide protection to all of the protected classes.