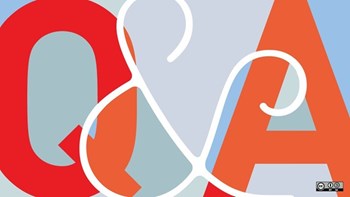 Q. What would it entail to separate two buildings that make up one condo association into two separate condo associations? There are strong differences within our board on how to run the association, and there is a less than zero chance of changing the board as there is total apathy among the membership. It has come to a point where it is difficult to do any business. What are our options regarding this separation?

A. "Separating the association into two new associations could be a possible remedy," says Jessica Baker, an attorney with Hill Wallack, which has offices throughout New Jersey and New York. "But there are several factors that must be considered before taking any action that will affect the rights of the association's members.
"To begin with, the board should examine the common elements of the community to determine if these common elements can be divided. For example, if the community has a parking lot, can the parking lot be easily divided between the two new associations? If the common elements can be split, then dissolving the original association and forming two new separate associations could be a possible remedy. However, this would require a review of your governing documents with the help of the association's counsel to determine the proper procedure to terminate the association, if possible. If the association is about to be dissolved, new governing documents would need to be drafted for each of the two new associations.
"However, some elements—like a clubhouse or a pool, for example—cannot be easily divided. In this case, it may be possible for the association to form a master association with one or two sub-associations. The master association would be responsible for maintaining the common elements that cannot be divided, while the sub-associations would be responsible for their individual buildings and any common elements within those buildings. Both associations would contribute to the costs of maintaining the shared common elements. New governing documents would need to be established to determine how each association would function and interact with each other. This would also require establishing new boards for each new association.
"Before undertaking either of these options, the board must also take into consideration the association's finances, reserves, contracts, insurance, and how these proposed changes may affect the existing mortgages on the individual units. The current board would have to divide the current association's funds, possibly terminate contracts, and adjust insurance coverage for the new entities. It should be noted that the association would most likely have to hire an engineer to assist in determining if the common elements can be separated. For example, an engineer could evaluate if there are underground utilities that may also need to be divided. To be sure, this is no easy task and not one that should be undertaken without the assistance of counsel.
"So before going down this road to investigate the possibility of dividing up the association, I would urge the board to try to make one more attempt to resolve their differences. To garner interest from unit owners to serve on the board, the board could reach out to the community to remind members about attending open meetings or hold an 'open house' for unit owners to meet the board. If the board is unable to gather any interest by unit owners and cannot conduct business, dividing the association into separate associations may be a possible remedy. However, if apathy is already an issue within the association, there may be better options available to your community than to split the association."