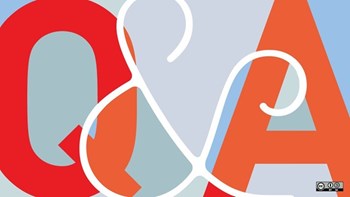 Q
What does New Jersey state law say about any requirements that a company that leases a garage from a condo play fair with a waiting list? And must such lists be published for unit owners to see?
Our garage has a highly suspect waiting list for self-parking spots. One unit owner has been waiting for a self-park spot for five years—yet more than 200 apartments have changed hands in all this time. There's strong suspicion that people have used bribes to jump up on the unpublished list. What can a unit owner do?
A
"This question suggests that the association leases the condominium's garage to a company so that it will maintain it; that there are 'extra' spots that the leasing company uses for its own business, and the balance of the parking spaces are assigned to the owners in the building," says David Ramsey, a partner at the law firm of Ramsey Berman, P.C. in Morristown. "There is no statutory law directly on point that responds to this question, but there is a New Jersey case that speaks to a similar issue that is helpful.
"In a New Jersey appellate case, Kim v. Flagship Condominium Owners Ass'n., an owner complained that the company that rented the condo-unit hotel rooms had refused to deal with him and that the board had an obligation to insure that he be treated fairly by the rental company. The Flagship building was a 440-unit high-rise condominium in Atlantic City that was operated as a hotel. The association hired a leasing agent to rent the rooms. The leasing agent used the condominium's common elements in performing its job—such as manning the front desk, taking calls for reservations on the condominium's phones, and so forth. After a prior lawsuit between Mr. Kim and the leasing agent it would no longer accept his room in the rental pool, placing Mr. Kim's ability to have his room rented in jeopardy.
"The court stated that the board had a fiduciary obligation to preserve and protect the common elements and act to insure that the common elements were used in a manner that benefited all of the members. The court found that the 'common elements' meant not just the physical space, but also the common benefit obtained from pooling the units in a hotel operation. In addition the court held that when a third party has the use or benefit of the condominium's common elements the association may not give away valuable rights without insuring that all owners have the opportunity to benefit.
"Turning then to the question here, the assignment of spaces in the condominium's garage—a part of its common elements—is similar to the leasing agent's use of Flagship's common elements. The board has a duty to ensure that the garage operator is treating all owners in a fair manner. The question suggests that this may not be the case because it is difficult to determine where an owner stands on a waiting list and the garage operator may not be equitably assigning self-park spots on a first-come, first-served basis. The owner should write to the board in a business-like manner to indicate what its duty is under the Flagship case and seek its assistance to obtain the proper assignment of parking spots in the garage, including insisting that any waiting list to use the parking be made available to all owners."