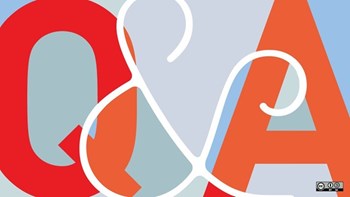 Q
Can you tell me if or where one would find out if there is a law that dictates the total number of children allowed per cooperative apartment? Would this be found in the bylaws, offering plan or is it something that the city regulates or does it even exist?
—Curious in Clifton
A
"Limits on the number of people who may live in any dwelling in New Jersey—including a cooperative apartment—are found in the state's Administrative Code," says partner Robert Buckalew of the law firm of Buckalew Frizzell & Crevina LLP in Glen Rock. "The code establishes the minimum per-occupant floor area every dwelling must contain. The requirements are:
150 square feet of useable floor area for first occupant, and 100 square feet for each additional occupant; children under age 2 not included.
70 square feet for initial occupant for each room occupied for sleeping purposes, 50 square feet for each additional person; children under age 2 included.
"The total living area of a cooperative apartment then, and the square feet of each room that is intended for use as a bedroom and any room that is actually used for sleeping, will limit the total number of persons who may lawfully live in the apartment.
"I have not seen any cooperative governing documents, not even a proprietary lease that limits the number of people who may live in an apartment. Typically the only limitation on occupancy is on who rather than how many. This limitation is always found in the proprietary lease, where phrases such as "the shareholder, his spouse, children and parents," or "the shareholder and his immediate family" describe who may live in the shareholder's apartment.
"Zoning ordinances generally come into play only when building plans are being proposed. Their purpose is to place a limit on the size and projected population density of a building. They are generally not used to police a completed building's actual population.
"Restrictions on occupancy are generally not found in a cooperative's bylaws. The exception would perhaps be an age-restricted, or retirement community. If a cooperative's Public Offering Statement (POS) describes any limit on occupancy it too would, most likely, describe that limitation by reference to who, rather than how many, might live in an apartment. However, that description would be of no lasting effect. A POS is not a governing document.
"Finally, a co-op's house rules might be used to limit the number of occupants in each of its apartments, but to be safe, any such rule should echo the Administrative Code."