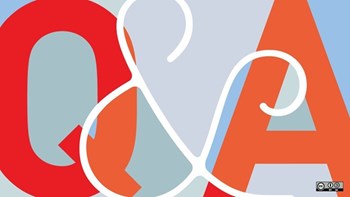 Q. My client with children lives next to the neighborhood pool, access to which inspired them to purchase their home in the first place. Their association has been turned over to the homeowners and a new rule has just been circulated that all persons under 18 years of age can no longer use that pool, but must use another pool on the other side of the development that is about 30% smaller. The neighborhood has children, but not a lot. Both areas are common areas, and of course, under the covenants all homeowners have the right to use the common areas.

The homeowners have just hired a local property management company to run things for them. I am interested in any opinions about the validity of such a rule. Does this rise to the level of a violation of the Fair Housing Act—discrimination in the use of facilities based on age? It seems to me that the rule is more like a restriction and not permissible to limit, absent a proper amendment to the declaration.
A. "The Fair Housing Amendments Act of 1988 (FHAA) precludes policies, rules procedures and/or practices which have either the intent or the effect of discriminating against families with children," says Attorney Ronald L. Perl, a partner with the law firm of Hill Wallack, LLP in Princeton. "This would include policies, rules procedures and/or practices relating both to access to housing and access to recreational facilities as well. For example in United States v. Plaza Mobile Estates, 273 F. Supp 2d 1084 (CD Cal 2003), a mobile home park was sued by the Department of Justice because of restrictions on the use of facilities based on age. Those restrictions included a prohibition on bicycle riding on the streets by children under 14 years of age (except when accompanied by an adult resident); allowing children under age eight to play only in the fenced yard area of a residence; prohibiting children from playing on streets or in other common areas; barring children under 18 years of age from the clubhouse and other facilities unless accompanied by a registered adult from their own unit; and limiting use of the pool and sun deck by residents and visitors under age 18 to the hours between 10AM and noon.
"The court concluded that a prima facie case of discrimination had been demonstrated 'By showing facially discriminatory rules which treat children, and thus, families with children, differently and less favorably than adults-only households . . .' Once a prima facie case is established, the defendant must show that their rules constitute a 'compelling business necessity and that they have used the least restrictive means to achieve that end.'