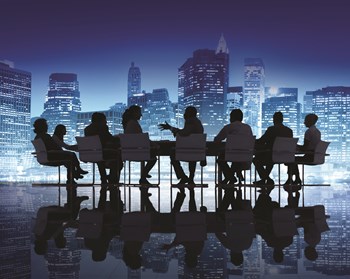 New condo owners get a lot of papers and documents during the purchasing process, and among the most important they receive are the community's Declaration of Covenants, Conditions & Restrictions (CC&R), the bylaws, administrative guidelines, and other legal documents spelling out the rules and regulations for life in their new home.
As anyone involved with one knows, a homeowners association provides a system of self-governance whereby residents elect one another to serve on the board of directors and on committees for the betterment of the community. Self-government like this appeals to those who like to have a say in how their community is managed and determines when to take certain actions, such as repairs, improvements, and additions. The system also establishes rules, however; and if not properly balanced, those rules can occasionally come into conflict with the rights of individual homeowners.
A Condo Act
Perhaps the most important—though possibly the least-read—set of documents governing homeowners associations is the master deed. The master deed is essentially the legal lynchpin of the entire condominium association and should be made available to owners for examination.
The master deed is a direct result of the Condominium Act of New Jersey—a state law adopted in 1970 that established the format for creating a condo. E.J. Miranda, a spokesman for the Trenton-based New Jersey Department of Community Affairs (DCA) describes it as "a comprehensive statute with thirty-eight sections governing everything from creation to dissolution. It defines terms, specifies the contents of a master deed, and enumerates the powers and duties of the association."
The Condominium Act is basically a blueprint for how a condominium is established, organized and run, and the act spells out how the association is transitioned from the developer.