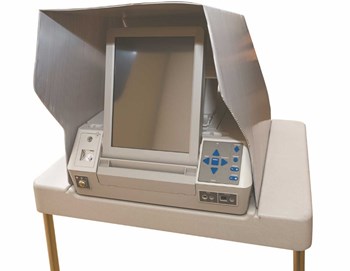 On February 17, 2011, the New Jersey Legislature introduced a new bill to help ensure fairness and accuracy in homeowners' association elections. New Jersey Assembly Bill (A3802)—or its companion bill in the Senate (S1293)—sponsored in the Assembly by Reps. Nelson T. Albano, D-1, and Matthew W. Milam, D-1, both representing Cape May, Millville and Vineland, addresses a number of issues surrounding homeowners associations including recalling and removing HOA officials, creating a governing board, election timing, voters' eligibility and allowing for electronic voting. The bill is a significant move towards achieving and establishing fair election procedures and a great move forward for on line voting for homeowners associations.
New Jersey Bill Opens Up Electronic Voting
Electronic voting in New Jersey is specifically addressed in section 3. c. of the bill: "An owner shall be allowed to choose to cast a ballot anonymously for the election of governing board members. An owner also shall be allowed to cast a ballot by mail, in person, or if the association permits, by electronic ballot. A mailed ballot or an electronic ballot shall be deemed to be a proxy for purposes of determining a quorum for the meeting at which the election is conducted."
For many HOA officials in the Garden State, that's welcome news. Recent data from Pew Research Center and the AARP indicates more people than ever before are online. Electronic voting provides a way to engage connected homeowners in elections.
Engaging Homeowners Online
Homeowners can't always be present for in-person voting. Allowing homeowners a place to vote online for measures and officials engages them in the election process. More and more people use the Internet at least occasionally or for regular events and activities, like paying bills. According to the Pew Research Center's Internet & American Life Project, of Americans living in households that earn $75,000 or more annually, 95% use the Internet at least occasionally. Of those Internet users, most of them use the Internet at home. And 93% of these Internet users use a high-speed connection, like broadband.
By providing homeowners with an easy way to vote online for HOA elections, homeowners associations can involve residents in elections, encouraging them to vote by making voting easy. Some HOAs even elect to go to an online-only election, to simplify things for the officials and the voters. Homeowners on the whole are busy people, who may not have the time to drop by an election in between carpooling and work. Electronic voting allows homeowners to quickly register online, review candidates' profiles and issues on the ballot, and then vote or return to vote anytime during the election period. It's a big timesaver, and one that homeowners want.