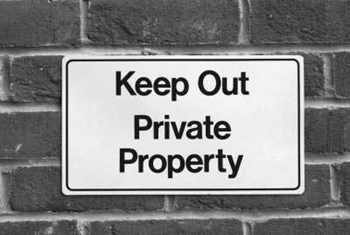 Conflict and disagreement among neighbors is something we all must face, whatever the living situation. As long as people have different viewpoints and varied lifestyles, they will argue and bicker and call each other names. And, add to that the extremely close living quarters of some New Jersey co-ops or condominiums, and the problems get even worse.
What are the most common types of neighbor disputes? And when should boards or management intervene in the affairs of their residents? What specific methods can boards or management use to alleviate problems among neighbors, especially those instances where police might be called in or, worse, huge lawsuits ensue?
Could You Keep It Down?
The three most common complaints residents make, according to Scott Piekarsky, an attorney with Piekarsky & Schettino in Hackensack, are "Noise, dogs, and cars."
One Hoboken property manager agrees that issues related to noise levels and to pets are common problems among residents. He also says that people tend to have differing opinions on how to dispose of and/or store trash and refuse.
"One time stands out in my mind where the daughter of a tenant was accused by the tenant below of dropping all sorts of trash, including cigarette butts, used condoms, beer bottles, and candle wax down onto the stoop of the unit below," he recounts. "That was a sticky situation as there was no definite proof—no camera footage or actual eye witness accounts—that could be used as leverage in trying to handle the situation from the management side."