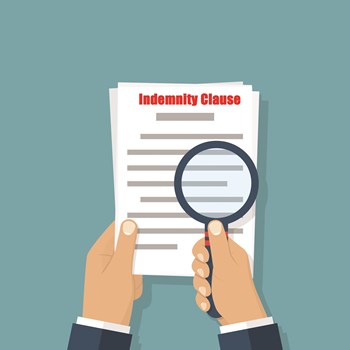 One of the unique aspects of community living, whether that community is a co-op, condo, or HOA, is the collective responsibility shareholders or association members take upon themselves when they offer to serve on their community's board of directors. With the assumption of board duties and responsibilities comes a measure of liability that might not otherwise be of concern to a resident. To protect board members and residents alike, there are contractual points of law and insurances available to mitigate these liabilities.
What Is Indemnity?
Indemnity is defined by the Merriam-Webster dictionary as "security against hurt, loss or damage," as well as "exemption from incurred penalties or liabilities." Webster's New World Law Dictionary goes a little farther. It defines indemnity as, "protection from damage, injury, financial loss or legal liability." The word indemnity itself stems from the Latin root indemnis, meaning unhurt. Legal aspects of indemnity and liability also extend to the term 'hold harmless,' which "protects against losses and liability, while 'indemnify' protects against losses alone," according to legalwritingpro.com. It should be noted that Black's Law Dictionary treats the two as near synonyms. If we haven't lost you yet, please continue reading – it does get less technical!
In the Real World
What does all this mean for the daily life of condo, HOA and co-op owners? A lot. Indemnity and liability run in more than one direction in the world of community living. Owners indemnify board members against possible liabilities, boards indemnify managing agents against the same, and managing agents indemnify boards. It's more like a five-corner intersection than a two-way street.
J. David Ramsey, an attorney who specializes in community association law with Becker & Poliakoff in Morristown, says, "Indemnification clauses, as shown above, can protect either the association, or the management company, or both. Not all attorneys seek an indemnification from the management company to the association, but we think it is important. If you are asking about relationships other than between an association and the management company, they usually protect the association. If a landscape contractor, snow removal company, or other vendor wants to do any significant work for the association, the association is usually going to look for protection from any negligence of that vendor."
Ramsey explains that there is no 'typical' language for an indemnity clause. "When we review management company contracts, of course we look carefully at the terms of the indemnification clause, and will often seek to modify it," he says.