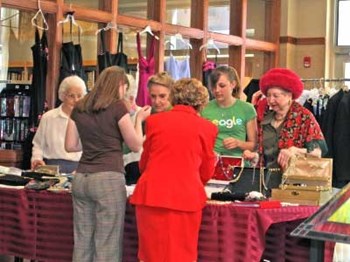 For most of us, it's hard enough managing our own households and maintaining our duties within our co-op or condo community—we may not think about our neighbors outside the association itself. For many New Jersey co-op and condo residents, however, reaching out to their neighbors in their surrounding towns and cities has become one of the most rewarding aspects of condo life.
"When you get all these nice people together, they're going to want to help others," says Jackie Schatell, public relations manager for Erickson Retirement Communities, headquartered in Baltimore, Maryland.
Strength in Numbers
The level of activism in a co-op or condo community often correlates directly to the size and type of community in question. For communities comprised mostly of young families, there may be annual coat drives or toy drives, or perhaps the residents may get together to take part in a fundraising walk for a cause particularly close to the hearts of its organizers. In communities that have more retired residents, people who have recently left fast-paced careers and have a lot of experience and skill to share, the scale and frequency of volunteer efforts naturally may be greater.
That is certainly the case at Cedar Crest, an active adult community in Pompton Plains. There, Ruth Walker has gotten myriad other residents involved in helping those in need beyond Cedar Crest. Before moving to Cedar Crest five years ago, just two months after it opened, Walker was active in an organization called Healing the Children. The nationwide group works to provide assistance to sick children in the United States. They will act as advocates, provide referrals, help with medical equipment and aid needy children and their families with everything short of actual medical care.
Residents of Cedar Crest have gotten involved in holding holiday parties for patients at a hospital in nearby Paterson. Cedar Crest volunteers provide the food, as well as gifts for each child. "We ask people to do toy collections, and we hold one toy drive in the spring and one in the fall," Walker explains. "We have at least 1,200 people here and we collect hundreds of toys."