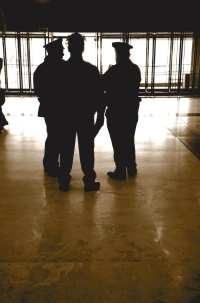 The fires this past October in southern California were a sharp reminder of the power and ferocity of this deadly element. Fire can spread quickly and without warning, often catching the people near it off-guard and vulnerable. Sometimes those people are the individuals who care for and protect the buildings and communities in which we live. For co-op and condo employees such as superintendents, janitorial crews, porters and doormen, the risk of fire can be a real one and is certainly something for which they and the board or managers of a building should be prepared, not only for their own safety but for the safety of the families around them.
Knowing the Risks
The risk of fire in a residential building can often come from seemingly mundane sources. Boilers or incinerators could malfunction. An electrical system could go haywire, sending errant sparks and creating danger. Sometimes, though, one of the biggest risks to an employee comes in the form of their own attempts to stem a fire. "The most likely place for a fire is in one of the living units," says Robert Solomon, assistant vice president for building and life safety codes at the National Fire Protection Association (NFPA). "Employees need to know their limits. If they find out one of the alarms has gone off and they get up to the unit with a portable fire extinguisher in their hand but one of the rooms is already ablaze, they need to know not to try and fight that. They might feel an obligation to try, but the consequences of trying to attack a fire can be big."
Repair work also can go awry. "If the super does any sort of welding using an acetalyne torch, there could be an issue," says Carol Tiedeman, assistant area director of the U.S. Department of Labor's Occupational Safety and Health Administration (OSHA) office in Avenel, New Jersey. Even something as inconspicuous as the fluid used to clean the lobby floor could pose a risk when exposed to heat or mixed with other solutions. "Cleaning materials might be flammable," Tiedeman says. "A person should be aware of what the substances are and what to do in the event of an emergency."
Sometimes the biggest risk is not what can start a fire, but doubt or ignorance over what to do when the fire starts. Without proper training, it's easy for an employee to panic and forget what to do either to stem the emergency or get themselves and others to safety in a quick and effective manner. Knowing how to react and knowing where to turn are key to managing a bad situation and preventing it from escalating or endangering more people. That's where organizations such as OSHA, NFPA and local fire and emergency personnel come into play.
Knowledge is Power
Arming employees with knowledge is perhaps the single best way to prevent on-the-job danger for building staff. It pays to lay the groundwork for a thoughtful and serious examination of potential problems. "One of the first things to do is reach out to local officials such as fire and police," says Gary Wilkin, president of Wilkin Management Group, based in Mahwah. "Get fire and emergency safety people to visit the building" and help determine emergency plans.