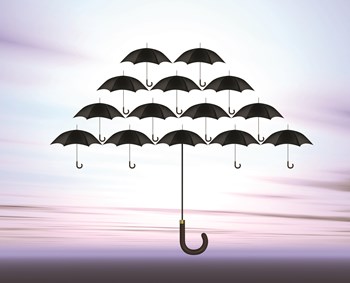 By now, you have already heard about the "dramatic" changes in the Directors & Officers insurance marketplace. You have also most likely heard about the increasing number of lawsuits against directors and officers, and why associations today are more concerned than ever about whether they are adequately protected through their D&O insurance policy.
The facts are, though, that many gaps exist within most D&O policies when it comes to the exposures you face as board members of condominium and co-op associations. So when you approach your next D&O renewal, the best way to ensure you "fill the gaps" in your coverage is to review your current policy to see how it matches up against the checklist below:
Does Your D&O Coverage Measure Up?
Property Managers: Any community association is responsible for their property manager's actions, and therefore should be properly protected in the event of a claim. Look for a policy that will provide coverage for the services your property manager performs pertaining to your association's properties. Here are a number of reasons why. First, many association boards hold the property manager harmless for their actions: therefore, then the association itself becomes the liable party. Secondly, if your property manager does not carry the proper coverage, a unit owner will look to the board for coverage. Having the property manager covered under the association's policy will fill this coverage gap.
Hammer Clause: This is an industry term that insurers use to force a claimant to settle for a specific settlement amount or they risk limiting coverage protection under the policy. Some policies, though, have been loosening up on the restrictive language of this clause. For instance, some policies are offering a 70/30 option. What this means is that if you, as an association, choose not to settle a claim, any payments made above the settlement offer are shared between both you and the carrier, with the carrier paying 70 percent of the additional amount. With most policies having a traditional hammer clause, the association would be responsible for the entire amount above the initial settlement offer.
Construction Defect Claims Exclusion: A large majority of D&O claims are directly related to construction defect issues, and yet many policies have an exclusion for this very exposure. If there is faulty work, say, on a window or roof installation, the affected homeowners not only often sue the contractor but also the association and the individual members of the board of directors. There are, however, some policies that cover construction-related claims. In the instance where the exclusion exists, it is recommended that the board negotiate to remove this particular exclusion.
Priority Payments: A major problem associated with individual board members and a community association is not knowing when payments will be received from the carrier. Some policies have included a Priority of Payments condition within the policy - wording that in essence, removes confusion and clearly lays out the order of the payments.
Absolute Pollution Exclusion: An association must be careful with this one. A board certainly does not want this exclusion within its policy, especially given the increased pollution claims from lead, mold and asbestos. Some policies are now bridging the gap this exclusion creates between the pollution exposure and coverage, by providing coverage for the association and individual board of directors.
IRS Fines and Penalties: Where many policies specifically exclude these charges, a select few policies directly cover them. This offers true peace of mind, ending the uncertainty of out-of-pocket payments. This is especially important given that these charges are usually not known until the claim is ready to be closed.
Leased Employees: More and more associations are employing leased employees, yet many D&O policies still exclude them. The growth trend among D&O's is to cover these employees, so you should consider including this provision in your policies.
Although there are many things for an association to consider when reviewing its D&O coverage, the issues above will most affect how your policy responds in the event of a claim. Not all policies are created equal, but even more importantly, not all policies are created to protect the typical D&O exposures that most associations face.
The critical part of your carrier search, and coverage comparison for your next D&O renewal is to find a policy that addresses the major issues and current trends in the marketplace. Moreover, in looking beyond the scope of the policy and the coverage it provides, it is equally important to have the support of a knowledgeable and experienced underwriting and claims division that understands the varying exposures of condominiums, co-ops and community associations. Equally important is having a carrier committed to providing the protection you expect.
Marc Favata is an assistant vice president with Jamison Special Risk, an insurance brokerage in West Orange, New Jersey.