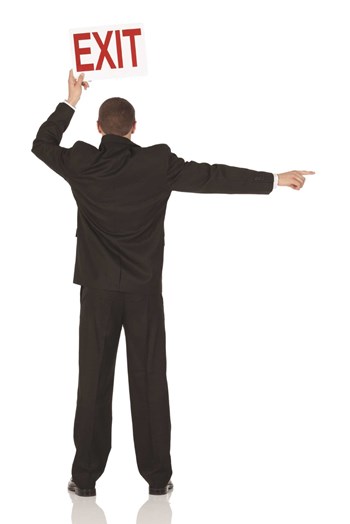 New Jerseyans face crises that arise throughout the state every day, from fires to water main breaks to building collapses, doing so with their trademark resilience. And whereas residents have long been accustomed to lousy – aand sometimes dangerous—winter weather, it wasn't until Superstorm Sandy hit in 2012, costing over three-dozen lives and roughly $30 billion in damages, that the state realized its vulnerability to natural disasters as well as man-made ones.
That's why, now more than ever, it's critical to have an updated emergency plan in place that reflects the unique needs of your particular community. The end goal in any emergency event is a clearly defined, safe evacuation plan.
Mitigating Risk
"There aren't a lot of firms who work in this residential emergency planning space because it is a difficult business model," says Philip M. Hecht, a partner at Howard and Hecht, LLC, a consulting and technology firm with a focus on business continuity and helping organizations mitigate the risk of disasters. "You often have a property manager who has to deal with the board, which is a volunteer organization with different backgrounds and agendas. So it's often hard to bring in emergency planning and resiliency professionals—particularly to the residential high-rise market. Boards have to do emergency planning not for the next disaster, but to protect the building—it's an arch over facilities, people and process."
Ralph Petti, president of Continuity Dynamics, Inc., another international firm focused on the areas of risk management, business continuity and disaster recovery planning, says boards and management should first understand what programs and resources are available, and build their emergency plans from that knowledge.
"Many new programs have been announced since major events such as 9/11, the Con Ed steam-pipe explosion and Hurricane Sandy," Petti says. "The leadership of boards and management organizations must draw upon the visibility and impact of such events and capitalize on those awareness opportunities. The consequences of not following such are apparent every single day in instances of fire, power outages, worker strikes and other significant events."
Different Communities, Different Needs
In as diverse a state as New Jersey, there certainly isn't a one-size-fits-all template for a disaster plan, but there are certain things that every community should keep in mind. "There should be a standard operating procedure manual that incorporates an All-Hazard Emergency Plan, which in itself anticipates various types of man-made/technological and natural disasters, including storms, fires, floods, intruders, etc.," says Arthur Bartikofsky, CPM with FirstService Residential in Eatontown. "This manual should be available to all key staff (management, maintenance, front desk, security), and also via a protected web portal for immediate access. The manual should be revisited no less than twice annually, and, most importantly, the aforementioned staff should be trained in accordance with its contents no less than two times per year."
The mean age of residents can also play a role in determining best practice emergency planning, as can any special needs those residents may have, such as medications or special equipment, mobility concerns, and vision or hearing impairments. Care of pets is also an issue of great concern to many. Bartikofsky says that "it is extremely important to understand the demographics of every community, via the use of census and recording of information. Knowing how many residents are elderly, are children, or have pets, and precisely where they are located, is extremely crucial in order for management to provide the requisite information to emergency staff."
And in more diverse areas, it's essential that the languages spoken by all residents are represented in the emergency plan. "This must be accommodated ahead of time," says Petti, "and there are limitless resources available that can help, in the form of civic associations, local businesses and community leaders. Signs should be posted in all appropriate languages with specific instructions on how to act."
Education & Communication
Regardless of the size and sprawl of the building, property managers and boards have resources to assist in the development of emergency plans. Aside from police and fire departments, a good planning starting point is the New Jersey Office of Emergency Management website, which has a special section on preparedness: (www.state.nj.u s/njoem/plan/kit-plan.html).
Aside from massive natural phenomenons like Superstorm Sandy, there are a host of other emergencies that New Jerseyans have to be ready for at a moment's notice. Fires, floods/water damage—especially in older buildings—utility disruptions and meteorological emergencies are but a few listed by Bartikofsky.
While less likely, pandemic diseases and terrorism have also been in the headlines lately. This has rightly troubled some residents. "No one knows what to expect if these events occur," says Petti. "The best thing that anyone can do is plan for an all-hazards approach whereby you are prepared for any event. In this case, you must plan for the elements of your environment failing or being corrupted, which include loss of personnel, power, clean water, access, communications and other factors that may impact you."
While emergency plans, generic or unique, will differ from organization to organization, those buildings with an emergency plan in place should make all efforts to educate residents. This can be done via board meetings, email, text message or bulletin boards—old-fashioned or electronic. If an association is comprised of diverse residents than multiple language messaging is recommended.
"Distribute the plan in writing, and, if necessary depending on the predominant languages in a community, provide multiple versions," says Bartikofsky. "Meet with the residents at least once per year to discuss the plan. And utilize technology! Make the plan available via community websites, use phone alerts, and provide regular communication to residents."
Petti stresses the importance of communication as well, and says he believes it is the most powerful avenue to help prepare, respond and recover from a disaster event. And while the board or building management should have everyone's contact information, he notes there are laws that protect the privacy of individuals to the extent that it is not mandatory to provide such information.
'The most reliable means of communication is a simple email sent in a pre-determined group code to all tenants and employees," says Petti. "If this can be sent, it is incumbent upon the recipient to receive such. For example, when [millions of New York City/New Jersey-area] residents had no power during Hurricane Sandy, there was little phone service and communications capability, so texts, phone calls, Blackberry PIN messages all were for naught. Simple emails or POTS (plain old telephone services), while somewhat antiquated, worked best!"
Board & Management Responsibility
Board members and managers might be responsible for the development and administration of an emergency plan, but if a disaster strikes, they should follow the plan like all other residents. The safety and well-being of residents, board members, managers, staff, and pets is always the paramount concern after any disaster. But when the event passes and residents are left to rebuild their respective lives, it becomes equally important to ensure that proper insurance is in place and that related due diligence has been exercised.
"If the intent to protect one's residents or tenants is sincere and there is evidence that the board or management company tried to do all that they can do, then it may help with any defense brought upon by an affected party," says Petti. "In turn, if the board or management company provides a resource that is not followed by the resident or tenant, then negligence on behalf of the complainant may be proven."
When in doubt, Bartikofsky recommends that boards and management agencies contact the Office of Emergency Management with any questions.
"The benefit to the community is two-fold," he says. "The local responders will have a hand in planning for the association, and will therefore have advanced knowledge and understanding of the community. Additionally, through the planning and preparation process, the community manager will develop a relationship with emergency responders which will prove to be invaluable during a true emergency, when the plan will be tested."
W.B. King is a freelance writer and a frequent contributor to The New Jersey Cooperator. Staff writer Michael Odenthal contributed to this article.