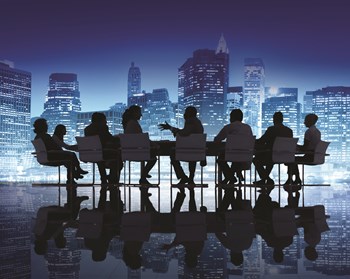 A community association's board has multiple duties—among them deciding when to make repairs, improvements, and additions, and establishing rules and regulations to control aesthetics and unwelcome behavior. Nine times out of ten, repair projects go off without a hitch, and rules are followed. Unfortunately however, those rules and reason sometimes collide, pitting neighbor against neighbor.
One Man's Noise…
One such situation that commonly reaches a fever pitch is that of noise. What control does an association have over regulating noise, and do the house rules and governing documents established by an HOA supercede regulations or ordinances that may be in place in a certain municipality or township? What happens if a resident is revving their motorcycle or car engine on a weekend or cutting the lawn really early in the morning when most homeowners are asleep? How about the newest America's Got Talentband member waking up the dead at 5 a.m. rehearsing in his dad's garage? What happens if the municipality itself is the noise culprit? Is there a formal process to handle a noise complaint?
Unfortunately, noise is something that is somewhat difficult to define, and even harder to prove. "One person's loud television is another person's 'I can barely hear it,'" says David Byrne, an attorney with Stark and Stark, a law firm in New Jersey that specializes in condominium association law. "How do you prove that it is noisy - install a decibel meter in the hallway?"
In a related article, Steve Orfield, writing for Orfield Labs agrees: "All condos are noisier than private housing, partly because in private housing, one is listening to one's own family or friends and this is not noise—which is technically known as undesirable sound."
According to the County Environmental Health Act (CEHA), "Noise means any sounds of such level and duration as to be or tend to be injurious to human health or welfare, or which would unreasonably interfere with the enjoyment of life or property throughout the state."