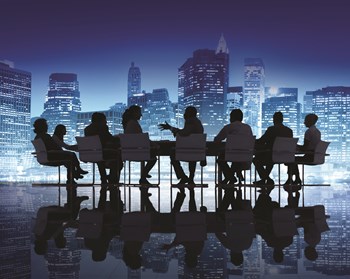 Homeowners move into a community association for a variety of reasons. Some people seek carefree, maintenance-free living, where all responsibility for home care, recreation, or community activities is handled efficiently and promptly by others in return for a monthly fee. Others seek security or affordability. But being part of a larger community of neighbors means more than just sharing the clubhouse, the laundry room or the in-house gym on the weekends.
In any diverse group of people, meeting the expectations and demands of the person next door can be complicated. The grass is too tall, the trash removal is too early, and the leaky roof still hasn't been fixed. Owners might believe that the board has its own agenda, the management company never returns phone calls, and their neighbor is parking in other people's spaces.
If you live in a condo association or serve on the board of one, chances are, you've heard it all. But of all the gripes, most professionals say that the two most common problems, regardless of size, are apathy, and lack of communication and respect between boards, management, and association members.
These problems, though, are easily resolved—even prevented—if an effort is made to improve communication, maintain realistic expectations, and encourage some good, old-fashioned respect.
Can You Hear Me Now?
Responsiveness is a big issue. "The biggest complaint I hear," says Diane Dangler, CMCA of DHD Management in Oceanport, "is that condo management companies don't return calls and don't follow up." She says it's not necessarily that companies don't want to be bothered by their communities. It's rather that, "big companies may give their reps seven to nine properties to manage - and that workload is usually just too large for one person to handle without the support of a large staff."
Jo-Ann M. Greenstein, CMCA/PCAM and owner of Advantage Property Management in Morganville says she hears complaints about buildings and units themselves—the leaks, the trash, the general maintenance—but when complaints about unresponsive management or board members show up, she believes that often has more to do with a lack of understanding about the board's fiduciary responsibilities than neglect.
"This often goes back to general misunderstandings about living in a shared community," says Greenstein, "the rights and responsibilities of both board members and owners as outlined in the community's Covenants, Conditions & Restrictions (CC&Rs). Those are the documents that come with ownership and explain what's involved."
New owners moving into a condo community from a private home or from rental apartments often don't read these important documents, and are left with little understanding about how their community operates. And this can cause problems down the road, simply because condo communities and HOAs operate in a very different way from single family homes or rental buildings.
Addressing the Issues
"It's an expectations issue," says Irwin Kaplan, two-term board president at the Greenbriar at Whittingham development in Monroe Township. Like most multi-unit communities, the active adult community of over 1,600 units contains what Kaplan refers to as a "small minority" of regular complainers who just don't seem to understand the complexities of living in a homeowners association.
"I wrote up an article that says when you move into a community, you have got to read the rules—because you will have to abide by them," says Kaplan. "Many [new owners] don't take the time to read them and have high expectations that can't possibly happen."
In adult communities, many residents move in with years of private homeownership experience, where besides being a resident, you also wear the hat of an accountant and manager. If you don't like the trash service, the missing shingle or the mulch color, you can take care of it immediately. In a homeowners association, however, change may not happen that quickly, with management companies to call, contracts to honor and schedules of subcontractors to contend with. "And it's subjective," Kaplan adds. "What is a perfectly acceptable lawn for some is not for others."
Molly Foley-Healy, vice president of government and public affairs and general counsel to the Community Associations Institute (CAI)—a national organization with two chapters in New Jersey—says quite simply, "It boils down to treating each other the way you want to be treated."
CAI offers educational programs, seminars, and conferences to help residential communities communicate their grievances, ideas, questions, and expectations in order to get along better. According to Foley-Healy, "There are boards who don't understand their role, and homeowners who don't understand board responsibilities."
CAI's spokesman Frank Rathbun adds, "In communities where so many people [are living in close proximity], you're going to have problems, disagreements, and misunderstanding. While the vast majority of managed communities run smoothly, efficiently and without problems, education and dialogue most certainly help."
CAI provides programming to encourage active communication between boards, residents, and managers, and advocates negotiation and arbitration to help resolve problems without outside legal entanglements. Problems that go unresolved may wind up in the courtroom or be taken to township authorities and local government for resolution.
The board is also beholden to the homeowners they represent. "If the board gets lots of complaints from residents, they need to address them," says Dangler. "If the board doesn't approve money or increase maintenance fees (to keep up with maintenance costs), the owners need to have a discussion about the board's fiduciary responsibility," and take action if necessary, Dangler adds.
Strife Between Neighbors
An informed and active membership goes a long way toward reducing the amount of complaints from unit owners—yet the experts say that one of the hardest areas to address are disputes that arise between fellow neighbors.
"They complain about lifestyle issues; lack of courtesy and respect," says Greenstein. "They often come to the management company with behavior modification issues. It doesn't happen too frequently, but all you need are two to three homeowners to not get along to cause a big community divide."
Rathbun agrees, adding, "There are some people who don't read [rules], others who don't think that the rules apply to them—and then there are some who just shouldn't live in this type of community." The independent spirit who can't tolerate conformity is likely to both be miserable and cause misery within any kind of structured environment—whether it is at work or in a common living space. "We strongly encourage realtors to help owners understand the nature of buying into a community up front," says Rathbun, "the benefits, the responsibility - and the restrictions."
"In the '50s, I was on the board of directors of a co-op in Brooklyn," says Kaplan, "Most of the problems haven't changed." The size, location or age-restriction of a community doesn't prevent problems, although each come with their own unique situations, Kaplan says, adding that human nature is the same yesterday, today and tomorrow.
Kaplan's recipe is staying involved. "As a community matures, there's less and less involvement in it," he notes. Yet, as a community ages, its needs may be greater than ever, he says, citing things as replacement of high-ticket capital items, a need to educate a changing population, and improvements in policies and procedures with new and improved technology.
In the end, a healthy community is a prosperous one and property values are at stake. Problems that impact the quality of life have a negative effect upon investment, says Dangler.
There's no doubt that in a community association, the challenges to living in harmony are there. But, so are the benefits of varied skills, knowledge and experience coming together for the good of the whole. It's something worth thinking about before the next board meeting.
Chrysa M. Smith is a freelance writer and one-time condo owner now residing in Bucks County, Pennsylvania.