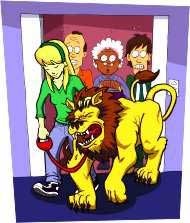 What would it be like if today's society was governed by laws set forth centuries ago and never updated? While some fundamental rules about not stealing things or hurting people might not change much, others would be in dire need of a facelift—giving women the right to vote and outlawing slavery come to mind, among many others. In deference to the need for a set of rules that change with the times, even the U.S. Constitution has been amended. The fact is that most rules need to be revisited and reexamined periodically to make sure they serve the needs and expectations of the population they're intended to govern.
This is no different in a co-op or condo association. The certificate of incorporation, the proprietary lease, bylaws, and, for condos, the declaration of covenants, conditions and restrictions (CC&R) are the main underlying documents that govern HOAs. They're like a contract among shareholders and unit owners, certifying that the residents will behave in a certain manner and adhere to certain regulatory expectations. Just as cities and states periodically revisit laws and regulations and alter them as needed, associations should re-examine their bylaws and rules to make sure they're fair, enforceable, and relevant to today's building community.
An Ongoing Process
"I think that one function of a good governing board is to constantly examine and reassess the scope and content of the community's governing documents," says Thomas V. Giaimo, Esq., an attorney based in Rumson. "It's a continuing and implied duty upon the governing board. The same goes for the community's rules and regulations. Those rules should be under constant evaluation for clarity, fairness and improvement."
Giaimo also says that periodic reexamination of rules and regulations by the board shouldn't be limited to decades-old HOAs. It's just as important for newer associations who've been given their set of governing documents by the community's sponsor or developer.
"These documents are typically boilerplate and do not necessarily reflect the community's true nature, character and temperament," Giaimo says. "New communities and their governing boards typically want to revise the developer's set of governing documents in order to more accurately reflect the community's needs and character. Certain communities will decide that they want to be more vigilant, and insist on strict compliance with the provisions contained in their governing documents."