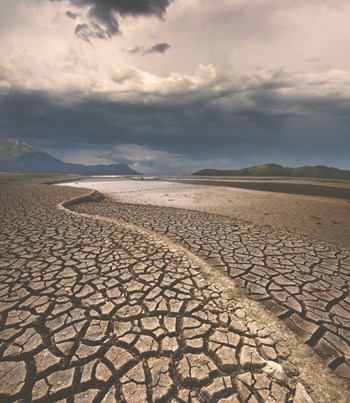 Water, water everywhere, and not a drop to drink," goes the old saying. When there's a water shortage, that saying takes on new meaning—not only is there not a drop to drink, but not a drop to water the lawns. And what is the Garden State without gardens?
Yes, everyone's aware of energy conservation and the need to save energy—but what about water conservation?
Many cities and towns in New Jersey face ongoing water shortages, despite seasons when it seems to rain and snow constantly. These shortages can in turn lead to curbs on water use, for example, bans on watering lawns between certain hours. But they can also be a spur to better water conservation measures, such as installing low-flow shower heads.
According to Lawrence Hajna, a spokesman for the New Jersey Department of Environmental Protection, the most pronounced drought in the state took place in the 1960s, followed by two droughts in the 1980s (1980-82 and 1984-85) and a four-year drought that began in 1999 and ended in a water emergency in 2003-04.
In general, he says, the state has experienced intermittent water shortages due to "true" droughts, but also due to high water demands during periods of hot, dry weather.