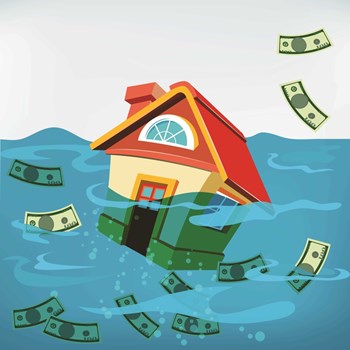 "We have 500 condo accounts and I can count on one or two hands the number of the ones that are not having issues with arrears," reports Karen Sackstein, CPA, whose accounting firm, The Condo Queens, is based in Fair Lawn, New Jersey. "And that includes associations that have never, ever had a problem before, from two-story brick apartment houses to $2 million townhouses."
Tough Times
Indeed, there may never be a more challenging time for condominium and homeowners associations when it comes to collecting delinquent maintenance charges. "I've been in the industry for 20 years," says Sackstein, "and this is new."
Just to cite one example: One of the larger condo communities in the state, Twin Rivers in East Windsor, with 10,000+ residents, details in its monthly newsletters the problems it is facing with arrears. In December 2010, board president Scott Pohl reported that the community, while fiscally sound, was $862,000 in arrears, and currently, foreclosures and arrearages are thankfully, decreasing. The current financial report finds that Twin Rivers holds title to two properties, 7 have paid their assessments in full, 44 stipulations of settlement are current while 7 are delinquent; 32 properties have judgments in progress; 49 properties are in various stages of foreclosure by banks or mortgage lenders; 7 foreclosure actions have been commenced; 16 properties are in bankruptcy; and another 5 are in pending court proceedings.
The reasons for the "why" are easy to explain. According to attorney Steven Chase, a partner with Kramer & Shapiro in Kew Gardens, Queens, "There are owners who have had a perfect record for 20 years and suddenly have lost a job or had a medical issue and because of the economic climate have fallen behind."
It's the "how" that is the problem—how to collect arrears from delinquent owners, especially those who, having bought their property during the real estate boom, are underwater and ready to give up on payments altogether.