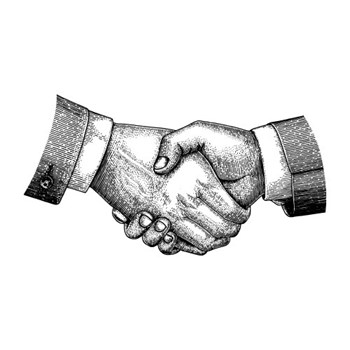 In the world of co-ops, condos, and HOAs, management plays a slightly different role than it does in the rest of the real estate world. For example, in many rental buildings, the landlord or property owner often acts as de facto manager as well; in others, the manager may be an employee or an associate of the owner—in any case, it's a person or entity knowledgeable about multifamily residential real estate and how it operates.
In co-ops, condos, and HOAs, on the other hand, this essential relationship is different. In this context, the role of management is to support the board of directors—a body generally composed of volunteers who may have little or no formal training in or knowledge of governance or real estate. Here, the board-management relationship is collaborative to a far greater extent than in other multifamily residential scenarios.
The Basis of a Beautiful "Friendship"
The relationship between board and manager can ensure—or undermine—the success of a residential community. The honest truth is that a good manager fills in the gaps in a board's inexperience in day-to-day management—but will rarely be recognized for doing a great job. That's what the owners expect. A bad performance will almost always lead to blame being placed at the manager's doorstep. Whether a problem is a result of bad management or bad oversight by a board, the manager will be expected to fall on his or her sword.
According to Matthew Carter, CMCA and regional director with FirstService Residential New Jersey, "A property manager assists the board of directors with the operational elements of the property. Management responsibilities may include property maintenance, administrative tasks, communication with residents and the board, financial management, vendor management, and board guidance when necessary—among various other things. Further, property managers may be called on to manage projects and work in conjunction with professionals such as attorneys and engineers. Ultimately, the board makes the decisions, and the property management company acts on those decisions. The property manager should also be the first line of contact when there are resident inquiries or urgent time-sensitive issues."
"Boards, which consist of volunteers elected by the association members or corporation shareholders, have a direct responsibility to the owners or shareholders of the property to protect the community and its physical plant," says Jaime Sikorski, a vice president of management at AKAM, a property management firm with offices in New York and Florida. "They in turn bring in a property manager to handle the day-to-day operations of the association. It's the responsibility of management to support the board in the board's efforts to enhance the standard of living for the residents, uphold fiscal responsibility, and execute projects and initiatives undertaken by the board on behalf of the community."
Mike Grey, president of FirstService Residential New England, describes the symbiosis in a more granular way: "Board members are responsible for many vital tasks that keep a HOA, condominium, co-op, or lifestyle community running smoothly and efficiently. Making decisions, recommending projects or changes, and establishing priorities are just a few of the functions they oversee. While some boards conduct the daily operations, property managers may be called on to handle the day-to-day functions, as well as provide their expertise for all aspects of management."
And when it comes to the difference between co-ops and condo associations, "Condos and many co-ops both may be run by a management company," says Carter, "but if you live in a self-managed co-op, expect to do more maintenance work yourself. From an experience standpoint, it's common for condo dwellers to answer to a condo association, which much like a homeowners association (HOA), creates and maintains community guidelines. However, at the end of the day, condo residents have ownership over their unit, which affords them the freedoms that a typical homeowner has, like the ability to renovate.
"Co-op residents, on the other hand, are only paying for the right to live in the building," Carter continues. "Since co-ops are a collective ownership, any changes a resident wishes to make will have to go through the shareholders for approval. Most co-ops also hire a management company or assemble a board of shareholders to make decisions and carry out day-to-day tasks. This includes fee collections and managing common spaces."
Fundamentally, "A manager is a facilitator," says Bruno Bartoli, director of management services with Evergreen Management Group in Bedford, New Hampshire. "The manager receives directions from the board and must be familiar with HOA documents and state statutes in order to uphold and enforce the rules of the association. A competent manager must also be able to guide the board of directors and provide relevant, useful feedback if a board is not performing their fiduciary responsibilities."
Size & Experience
Clearly, every property, every association, is different. This uniqueness sets multifamily real estate apart from other types of assets. In terms of management and the dynamic between board and manager, does the size of the community matter to the nature of the board-management relationship?
Yes, and not so much. "The size and type of the property may affect the operational challenges that the property has and the role of the manager," says Carter. "The manager may need to have special knowledge and experience to best handle these challenges; e.g., large scale, high-rise, etc. Having board members or trustees that have experience and expertise in certain disciplines can be helpful, if that knowledge is used in the context of the board members' roles as trustee and fiduciary. Board members should always seek the opinion of an independent vendor partner to assist them with legal, engineering, financial, etc. This is best practice, and the manager should support this philosophy."
According to Sikorski, "We often find that the size of the property typically matters less than the individual needs of a specific board, property, and its residents. Each property goes through cycles of chaos and calm, based on the tenure of board members, staffing, local regulations, capital projects, and infrastructure needs. A team approach and a mix of veteran members with varied expertise provides support through transitional phases and prepares for the future, setting up properties for continued success."
Going the Extra Mile
While some portions of a manager's job are industry standard, such as timely and accurate billing and payables, exceptional communication, and consistency, many managers prioritize a bespoke approach to management.
"Each property is different," says Sikorski, "so with shifting focuses at different properties, our teams are adaptable and able to provide resources and guidance while maintaining long-standing priorities and communication. Ultimately, a successful manager rises to the needs of the building, providing support and expertise where needed, backed by the resources that are built into every client relationship.
"Each member of the board brings something invaluable to the property," Sikorski continues. "It's true that board members with related architectural, legal, accounting, or real estate expertise are often called upon to spearhead related projects and assist in mapping out solutions—but those without industry experience will often provide fresh ideas and new ways of thinking. We find the most effective boards are those who have a mix of skills and experience and are working toward a common goal."
"Property management has changed dramatically through the years," says Bartoli. "I personally feel that an all-encompassing, one-size-fits-all industry 'standard' rarely applies in today's highly fluid community management sector. As community needs change, management companies must adapt by thinking outside the box in order to meet their expectations. At the same time, boards that do understand the value of a property manager always want more services. This means that the role of association managers is constantly evolving, giving them more responsibility, which requires wearing multiple hats."
The unique relationship between board and manager in residential communities such as co-ops, condos, and HOAs is the foundation for the success of the property. It should be a perfect symbiosis. Co-op, condo, and HOA managers have a more nuanced position than, say, in a rental. He or she must be both executor and advisor, roles that may at times clash. The manager takes direction from the board but works for the community of owners or shareholders. In the end, their ultimate obligation is to the ownership. A healthy relationship between the board and manager will serve the board, manager, and community on multiple levels.
A J Sidransky is a staff writer/reporter for CooperatorNews, and a published novelist. He may be reached at alan@yrinc.com.